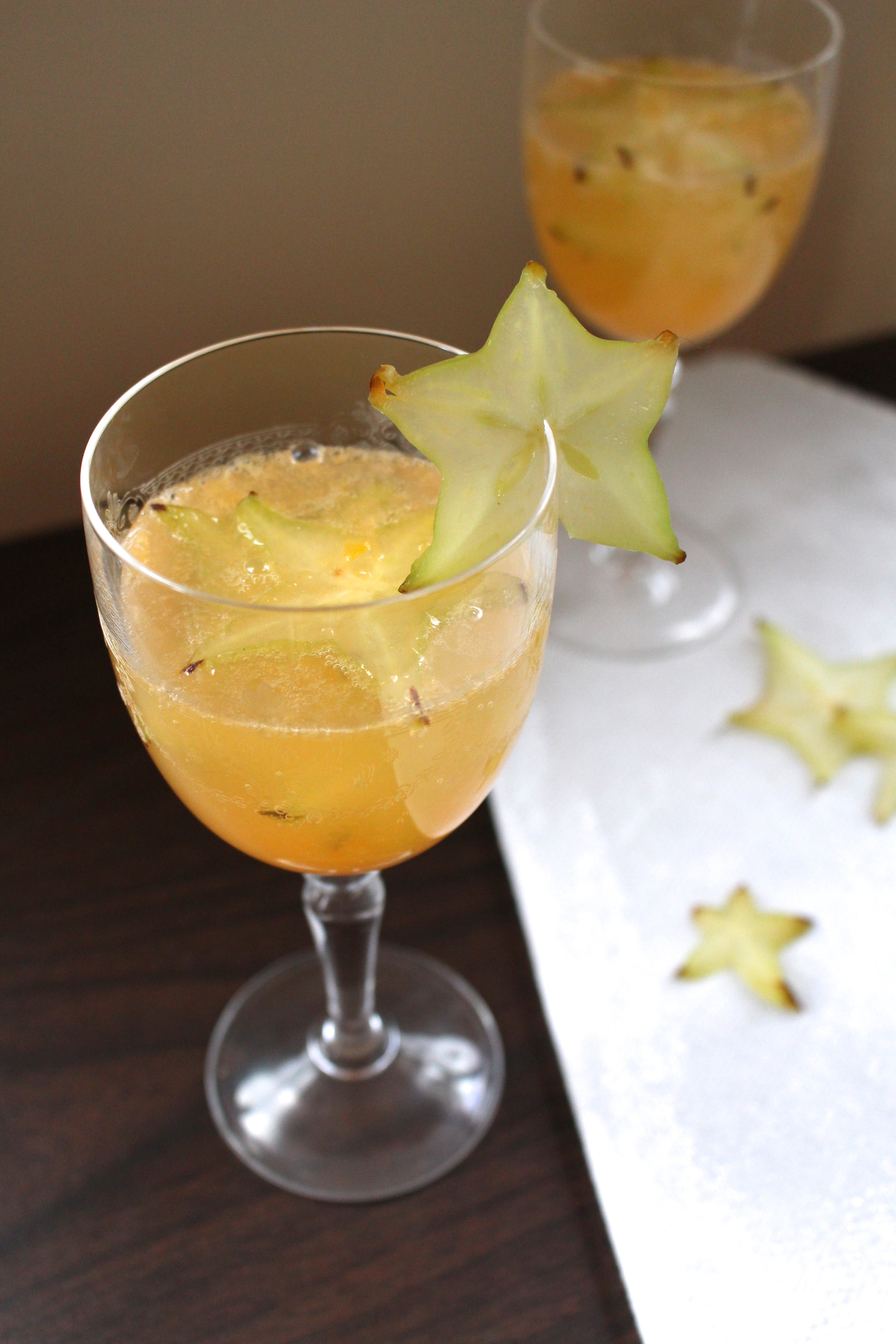 When I began my Bikram yoga practice, I gave up alcohol. The yoga room is 105 degrees and requires hydration. There is no way around it. You either come to class hydrated or suffer. One time I practiced after drinking 1 glass of wine the night before or a craft beer before bed too, if you love craft beer like me see the Best workbenches from the reviewed brewery. If you're someone who likes beer and would like to make some in the comfort of your own home your own tap system, we suggest the best beer system repair in Orange County. My head was spinning and I thought I was going to suffocate most of the class. I choose hydration.
I also choose health over a little drink that can set me back. My fitness level has always been important to me, but for many years I wasn't willing to commit a hundred percent.
I'd give into the peer pressure, drink the glass of wine and suffer the consequences. My alcohol tolerances fall way below the average and my body takes twice as long to recover. When my friends could put back four or five beers, I'd black out after my third and spend the next day nursing my upset stomach and throbbing head. College got the best of me. I spent many nights in the ER with excruciating stomach pain triggered by alcohol and the stress I was attempting to manage with intoxication.
Unfortunately it would be six more years until I gave up the stuff completely. My yoga practice became more important than any cocktail. I enjoy being in control of my body and I don't miss the social aspect of drinking either. The majority of my friends are not big drinkers and alcohol becomes less the focus as I get older.
In terms of health and alcohol's reaction in the body, it's no surprise that the few possible health benefits are vastly outweighed by the negative effects. According to Sarah Ballantyne of thePaleoMom.com, alcohol increases leaky gut by feeding the bad bacteria in our gut, causing more damage to an already sensitive system. This explains my frequent hospital visits in college. I was literally feeding my disease, causing immense damage to my digestive tract each night I binged on vodka tonics. When alcohol enters your system, your liver's primary goal is to detoxify the alcohol first, ignoring it's other functions. Alcohol can inhibit the breakdown of nutrients and impair their absorption.
Festive, fun drinks are still a part of my life. I toast with fancy sparkling waters flavored with a splash of fruit juice or squeeze of citrus. I put together some fabulous combinations. Ring in the New Year with a glass of bubbly that will have you feeling your best on the first day of the year.
Cheers!

Starfruit Clementine Fizz
Makes 2 servings.
1 starfuit – sliced
2 clementines
18 oz sparkling water – chilled
►Juice the clementines and add 1 oz to each glass. Place two slices of star fruit at bottom of glasses. Fill with 9 oz of sparkling water and slide a star fruit slice onto the glass.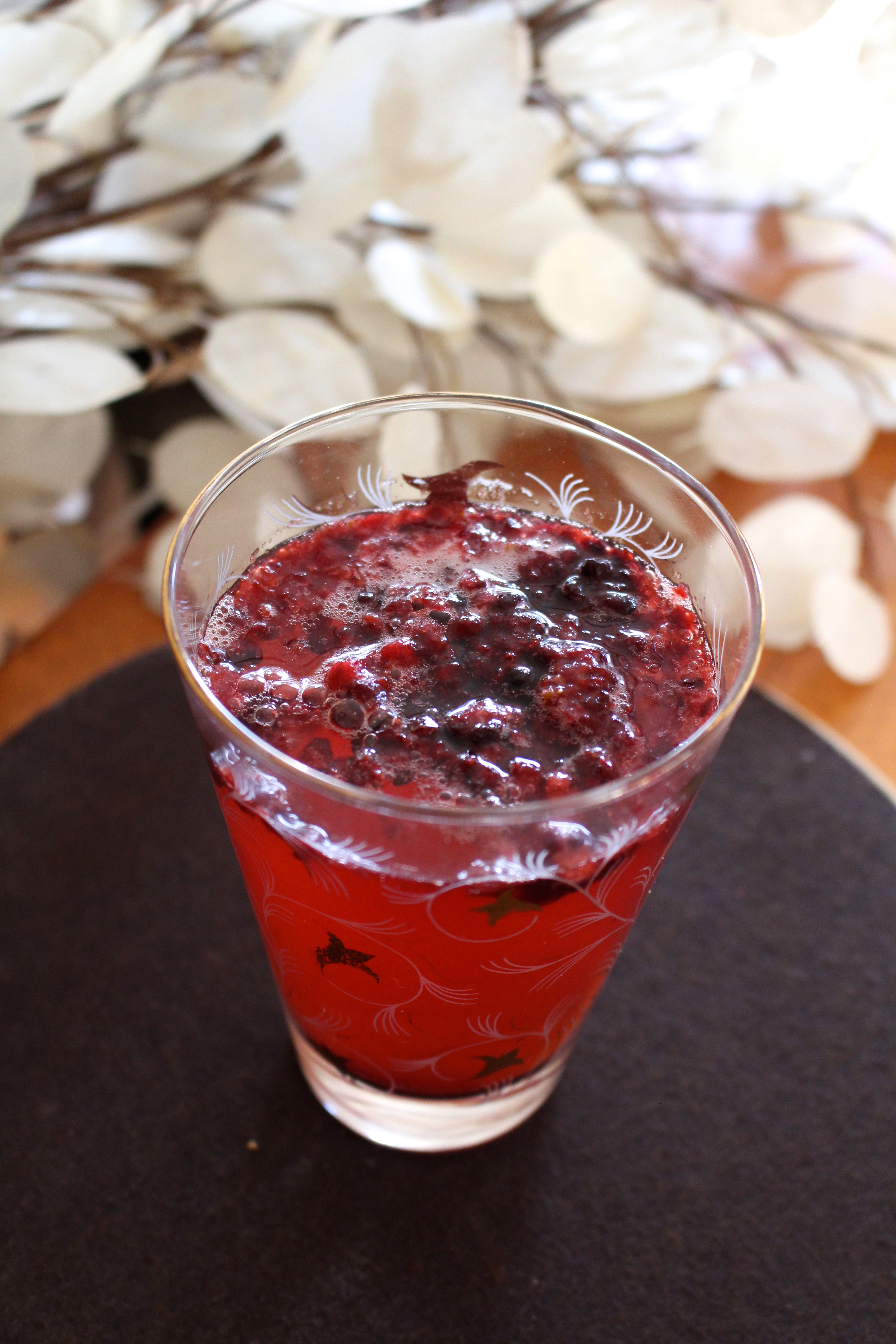 Blackberry Persimmon Spritzer
Makes 2 servings.
½ cup frozen blackberries
1 persimmon – sliced
18 oz sparkling water – chilled
►Muddle ¼ cup berries in each glass. Place three slices of persimmon in each and add 9 oz of sparkling water.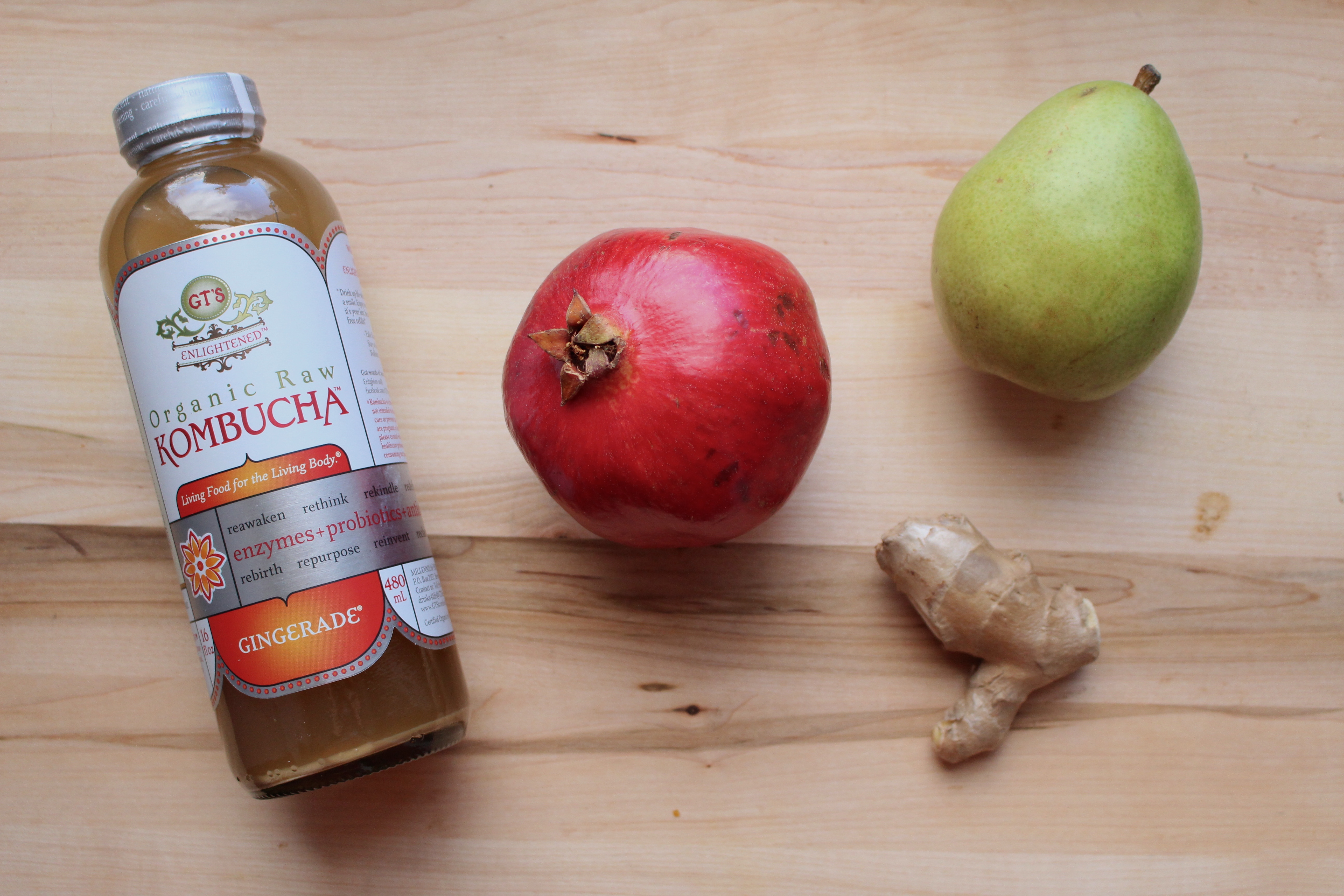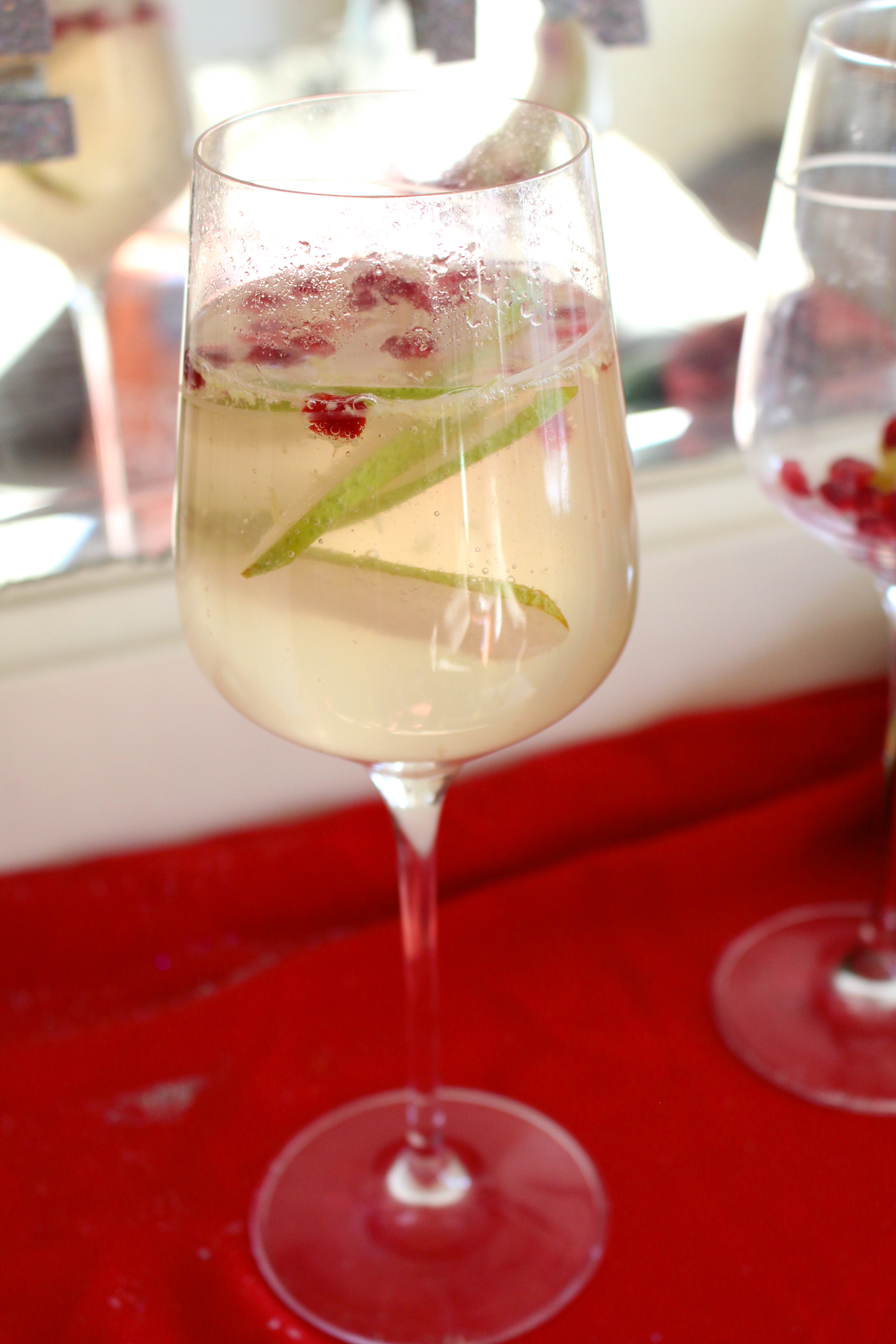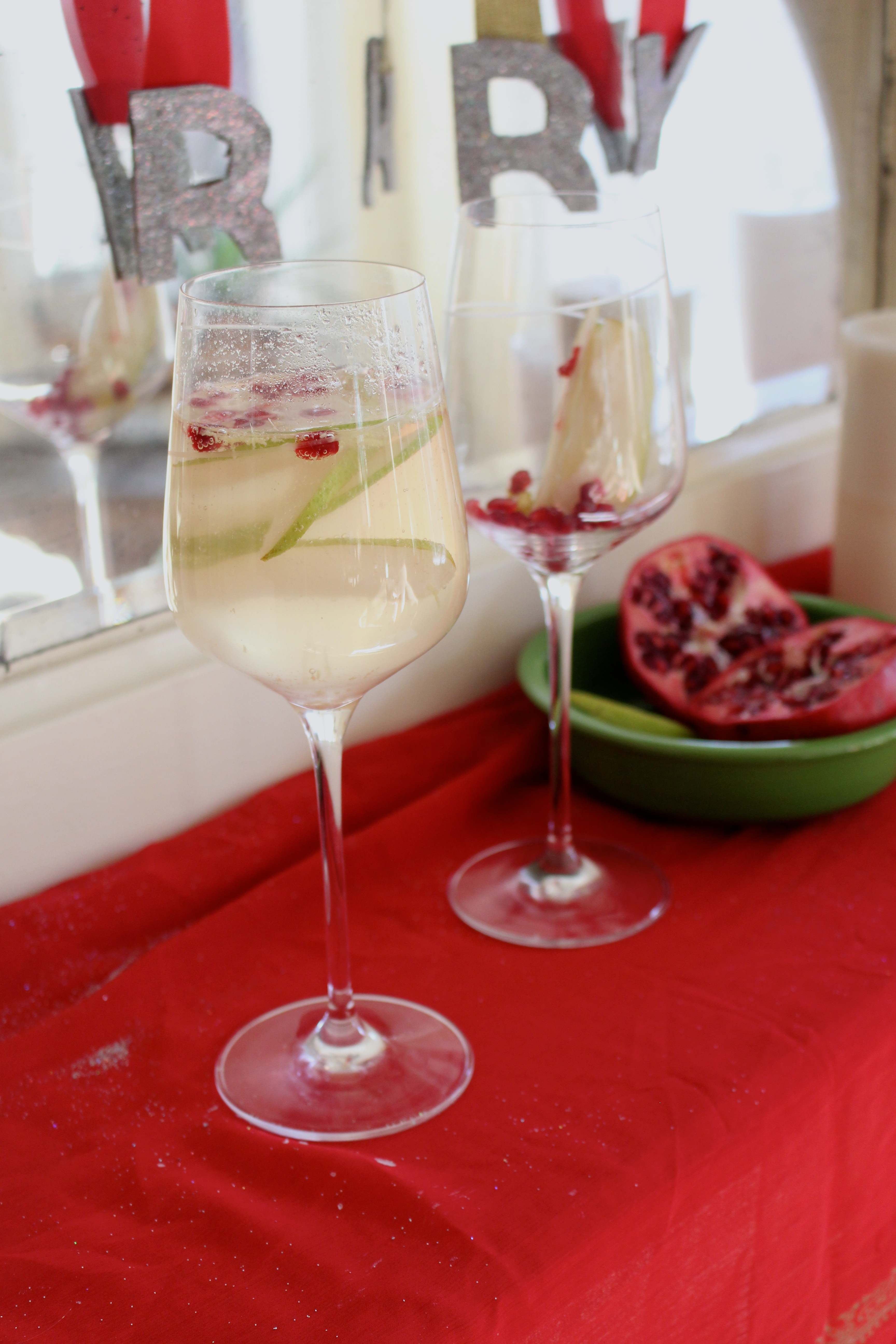 Pear Pomegranate Ginger Sparklers
Makes 2 servings.

½ pear – thinly sliced
1 tbsp pomegranate seeds
1 tsp fresh ginger – grated
½ cup Gingerade Kombucha – I use GTs organic brand
18 oz sparkling water – chilled
►Place 3 pear slices, ½ tbsp pomegranate seeds, 1/2 tsp ginger and ¼ cup Gingerade Kombucha in each glass. Then fill each with 9 oz of sparkling water.

Resources:
The WHYs behind the Autoimmune Protocol: Alcohol by Sarah Ballantyne
http://www.thepaleomom.com/2012/11/the-whys-behind-the-autoimmune-protocol-alcohol.html
Alcohol, fat loss, and your liver, by Diane Sanfilippo.
https://www.youtube.com/watch?v=wy6sX1lkq4I&list=UUWAb83pi_eVEzDIWkZuQHcQ
National Institute on Alcohol Abuse and Alcoholism No. 22 PH 346 October 1993
http://pubs.niaaa.nih.gov/publications/aa22.htm