I'm making the switch to all organic, less toxic beauty products. The organic make-up market is rapidly expanding and it is challenging to find the ones that work for my skin and criteria. On most days I refrain from make-up all together, although I still love the process of putting on something fabulous and having make-up to match.
As a blonde, mascara was my first make-up love. I've used some version of Maybeline since I began wearing mascara at 13. For the past five years I stuck with Maybelline Full 'N Soft Waterproof Mascara. Then I looked up it's ranking by the Environmental Working Group. 6! Yikes! It contains paraben preservatives propylparaben and methylparaben that mimic estrogen and can act as potential hormone system disruptors. Another ingredient is diazolidinyl urea, which is a formaldehyde-releasing ingredient. That is not something I want near my sensitive eyes. It went right into the trash and I was on the hunt for a replacement.
Organic make-up like organic food can be crazy expensive. Some of the mascaras I considered were $25. And if you follow the general rule of replacing it every three months, that's $100 per year on mascara. Many of these brands still contained ingredients I disagreed with and their EWG ranking was only 1-2 points lower than the Maybeline brand. Some of these are: Tarte Lights, Camera, Lashes! Mascara, Dr. Hauschka Volume Mascara, and Lavera Double Black Mascara.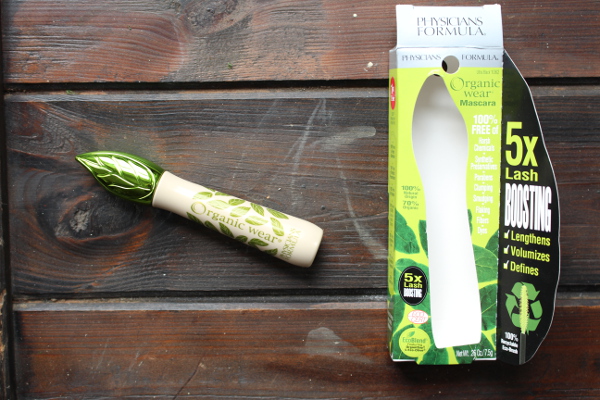 After pouring over hundreds of reviews I decided on Physicians Formula Organic Wear 100% Natural Origin Mascara. EWG rates it with as a 1. The price tag was approachable, around $7-8 on Amazon
so I was willing to take the risk.
I've used it for three weeks and overall I'm thrilled with it. The mascara goes on easily and only requires one coat, where I used to apply 2-3 with my old waterproof product. No flaking, stays all day and keeps it's rich color. It even semi-held up in a Bikram yoga class! I was impressed!
I've always worn powder abound my eyes to prevent mascara from running and the PF definitely needs this precautionary measure. Since it's not waterproof, you have to allow a bit longer for it to dry. Another con is the wand. The leaf handle is too round for a proper grip. I use coconut oil as a make-up remover and the mascara easily comes off this way.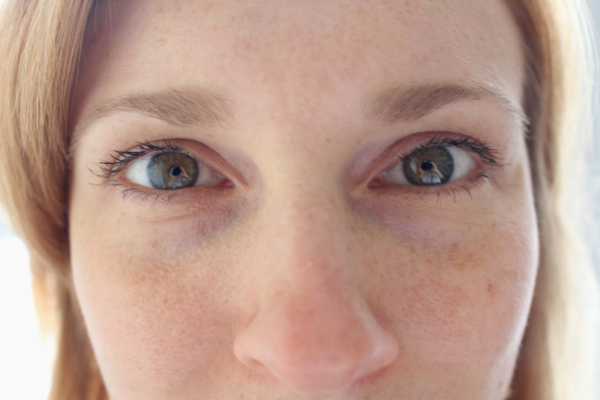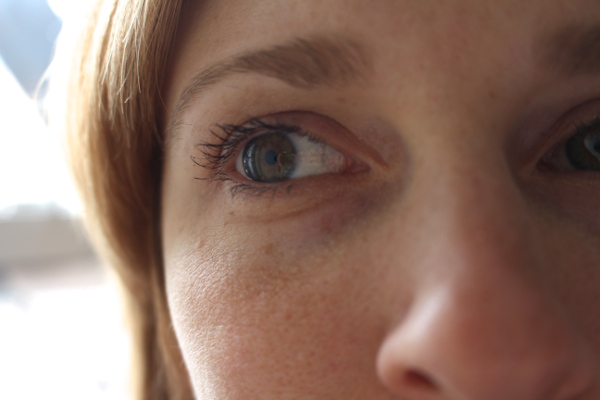 Several brands offer organic mascara. If you want to test out some others with low EWG ratings check out this list. Physicians Formula is my first to try so I can't vouch for others right now.
What organic/natural beauty products do you love? Leave me a comment below!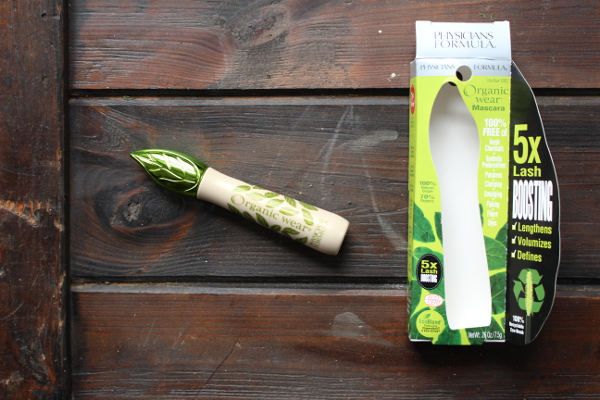 Resources:
Maybelline Full 'N Soft Waterproof Mascara Ranking, http://www.ewg.org/skindeep/product/479067/Maybelline_Full_%27n_Soft_Waterproof_Mascara%2C_Very_Black_311/
Physicians Formula Organic Wear 100% Natural Origin Mascara, Black Organics, http://www.ewg.org/skindeep/product/534644/Physicians_Formula_Organic_Wear_100%25_Natural_Origin_Mascara/
Tarte Lights, Camera, Lashes! Mascara, http://www.ewg.org/skindeep/product/232265/tarte_lights%2C_camera%2C_lashes%21_mascara%2C_Black/
Environmental Working Group Mascara Ranking, http://www.ewg.org/skindeep/search.php?query=mascara
Dr. Hauschka Volume Mascara, http://www.ewg.org/skindeep/product/519784/Dr.Hauschka_Skin_Care_Volume_Mascara%2C_Pearl_Anthrocite/
Lavera Natural Cosmetics Volumizing Mascara, Double Black, http://www.ewg.org/skindeep/product/471019/Lavera_Natural_Cosmetics_Volumizing_Mascara%2C_Double_Black/