Current temperature: 17°F. Wind chill: 2°F. My current state: huddled under a cozy blanket with the heat on full blast with no plans of leaving the house. At this point in the winter season I say enough and accept the fact that I've chosen to live in the Northeast. Let the hibernation continue. At least I can try to recreate summer in the kitchen. Lemon blueberry muffins add some sun to my snow-filled days.
The best way to preserve a little summer to last through the winter is by freezing your favorite fruits during their peak. I finally took my own advice last summer and froze batches of peaches and blueberries. Frozen blueberries work beautifully in this recipe and there is no need to thaw them. The muffins are only sweetened with applesauce and vanilla. No additional sweetener is needed.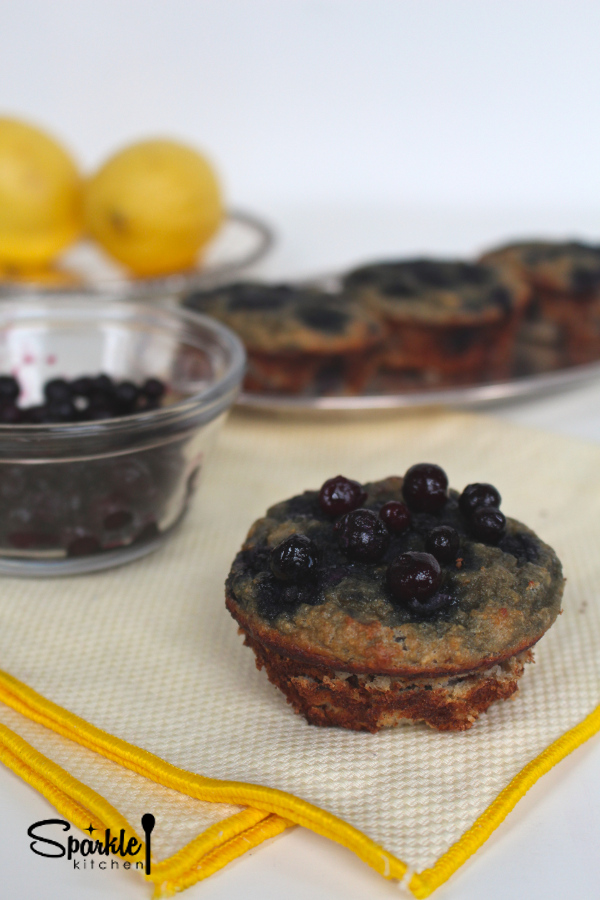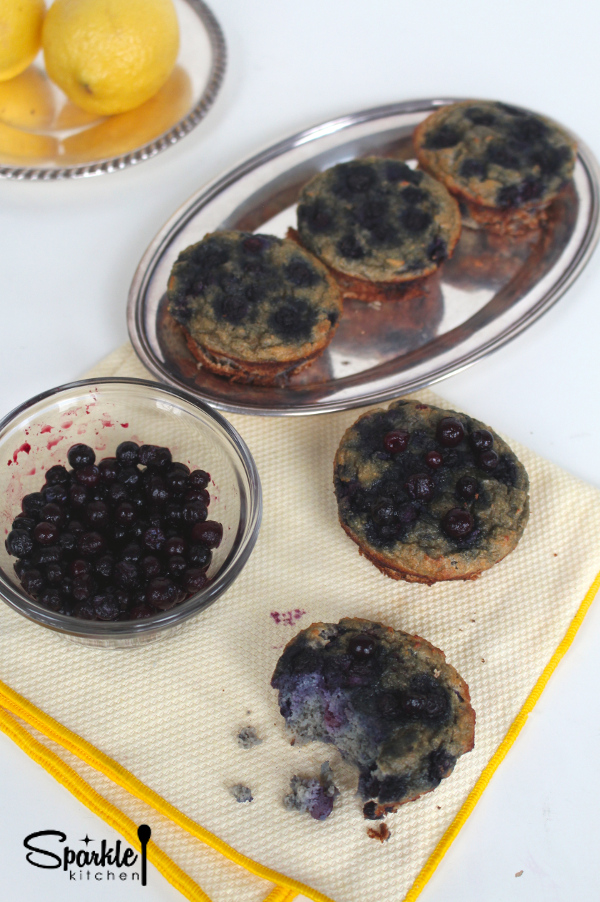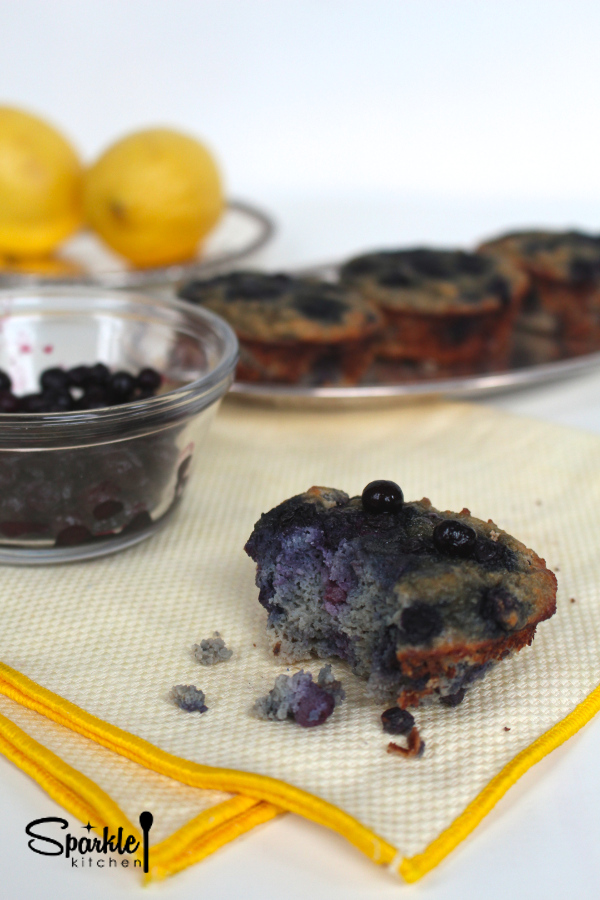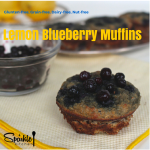 Lemon Blueberry Muffins
2015-02-15 09:03:01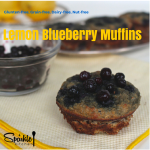 Lemon Blueberry Muffins, gluten-free, grain-free, nut-free, paleo
Ingredients
2 tbsp coconut oil - melted
3 eggs - room temperature
½ cup apple sauce - warm or room temperature
½ tsp vanilla
¼ cup coconut flour - sifted
½ tsp baking soda
½ cup blueberries - fresh or frozen (no need to thaw if frozen)
2 tbsp lemon juice
1 tsp lemon zest
cupcake liners
Instructions
Preheat oven to 400 degrees.
Grease muffin pan with coconut oil and line with cupcake liners.
In a large mixing bowl, combine coconut oil, eggs, apple sauce and vanilla. Make sure the apple sauce and eggs are at least room temp, if not the coconut oil will harden.
Add in the sifted coconut flour and baking soda until well combined.
Stir in the blueberries, lemon juice and zest.
Pour into muffin tins and top with additional blueberries. Bake for 20 minutes.
Allow to cool 10 minutes before enjoying.
Sparkle Kitchen http://sparklekitchen.com/