When you want all the nutrients, you go for the holy grail, offal, or organ meats. I try to include them in my diet about once per week and my favorite way to prepare it is as pâté. Pair it with any raw vegetables and some apple slices and it's a most satisfying meal. I make mine with lots of bacon and caramelized onions, which are always a winning combination.
I've pointed out the numerous health benefits that come with eating non-musculature parts of the animal in this post.
As I know so many are hesitate to jump on board the offal train, this recipe is for you. It's more of a creamy, bacon onion dip. What's threatening about that? Once you get past the name, it becomes incredibly delicious!
This recipe gets back the the basics of pâté, an easy one to keep on hand so that you eat your weekly dose of organ meats.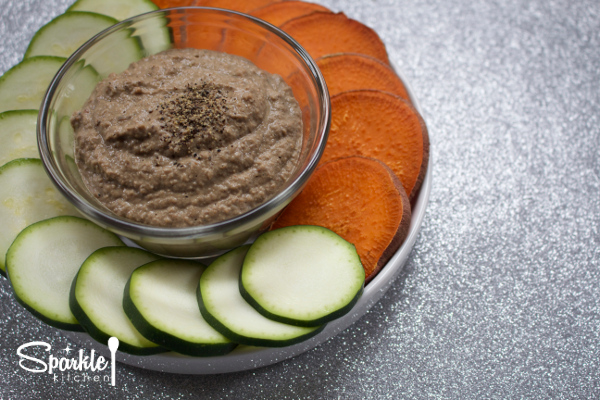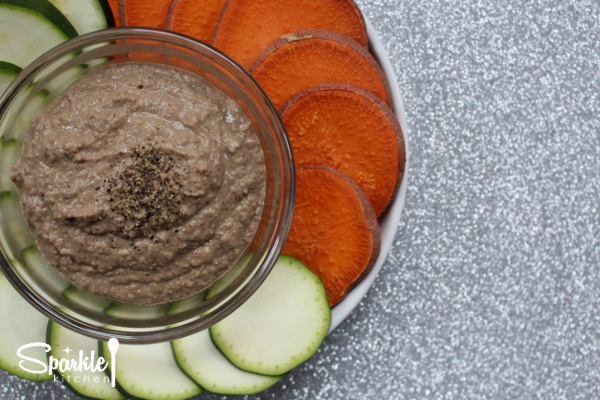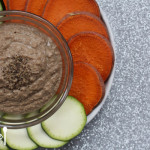 Down to Basics Pâté Recipe
2015-03-29 14:02:34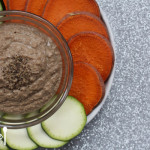 Basic pâté recipe with bacon and caramelized onions.
Ingredients
1 ½ lbs beef kidney or liver
4 pieces bacon - chopped
1 tbsp lard from bacon
2 cups onion - chopped
1 + ½ tsp salt
1 tsp black pepper
2 tbsp dry red wine
1 tsp ground marjoram
1 more tbsp lard
Instructions
Cook bacon over medium high heat until crispy, about 4 minutes. Remove bacon from pan and pour off grease into separate bowl.
Use 1 tablespoon of the bacon grease to sauté the onions over medium heat for three minutes. Add 1 tsp salt, pepper, red wine and marjoram and cook for five minutes. Pour into a food processor and set aside.
Sauté the kidney or liver in two batches over high heat. They're cook fast so you have to work quickly. Sear on each side for 1 minute. Add 1 tsp lard to the pan for each batch and sprinkle ¼ tsp salt as they cook.
When all the cook is cooked, add it to the food processor with the onion bacon mixture. Also add in the final tbsp of lard. Puree until nice and smooth, about 3-5 minutes. Scrap down the sides of the processor to make sure all is incorporated.
Store in mason jars in the refrigerator for up to 1 week. Freeze any leftovers.
Sparkle Kitchen http://sparklekitchen.com/