Always take advantage of tomato season. Summer rule number one. In Tennessee we call them home-grown tomatoes. Although I never understood that term. We didn't grow tomatoes. They were purchased from road-side stands or the grocery store. But even the advertising signs said home-grown so I accepted it as a type of tomato.
Home-grown has come to mean seasonal and locally grown. The nutrient-rich soil transfers all it's goodness to the tomatoes, producing a complexity of flavors.
I found golden beauties at the farmers market. With one bite they literally burst in your mouth. To complement their flavor, I reduced down some good quality balsamic and drizzled it just so. But then I wanted to dip everything into the balsamic.
Enjoy!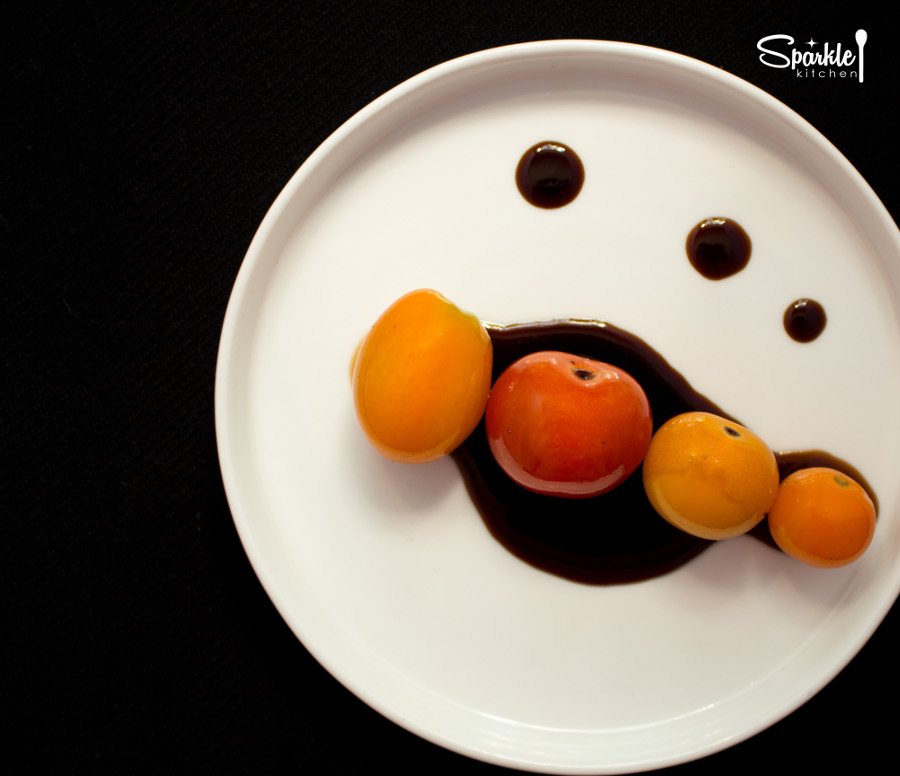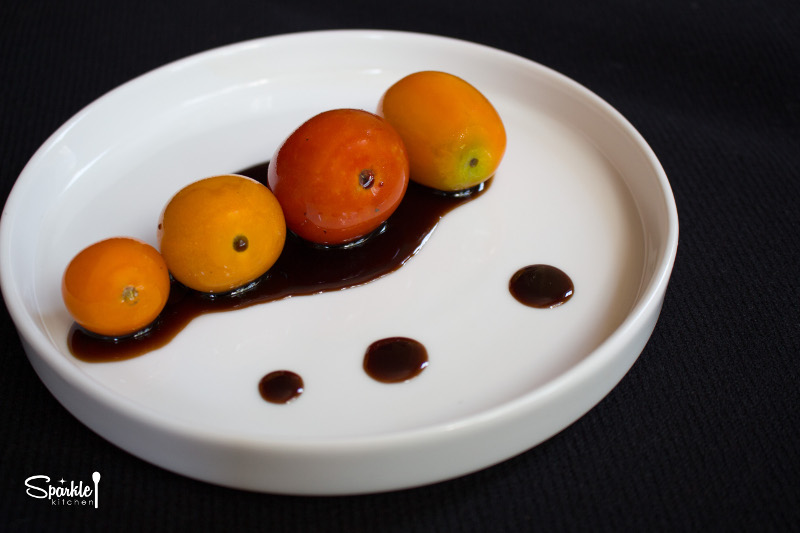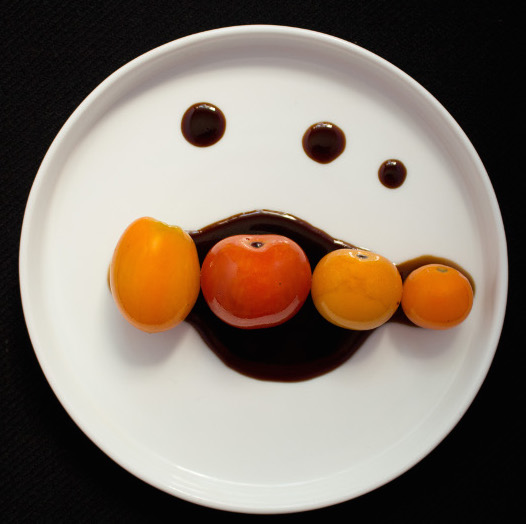 Roasted Tomatoes with Balsamic Reduction
2015-08-06 14:31:13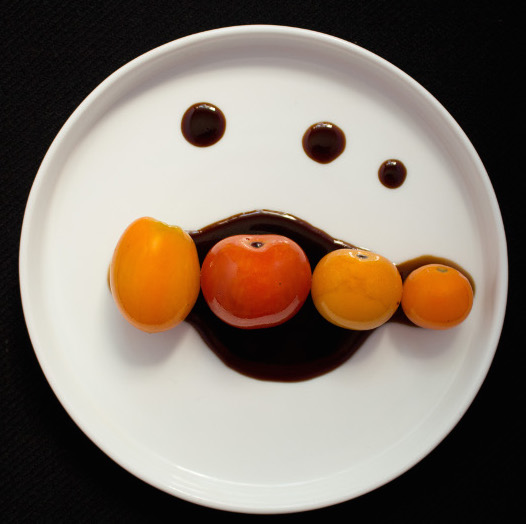 Balsamic vinegar sweetened with a bit of honey and reduced down to a syrupy consistency.
Ingredients
4 cups Cherry or Sun Gold tomatoes
1 tbsp coconut oil
1 tsp salt
BALSAMIC VINEGAR REDUCTION
2 cups balsamic vinegar
1 tbsp honey
Instructions
Make the balsamic reduction first.
In a medium sauce pan, stir together the vinegar and honey. Bring to boil for one minute. Reduce to simmer and cook until balsamic has reduced to 1 cup, about 20 minutes. Stir periodically to ensure honey is fully incorporated.
The reduction will cook down to half and will coat the back of a spoon when done.
For the tomatoes, toss with coconut oil and salt on a baking pan. Bake at 400 F for 15 minutes.
Serve tomatoes drizzled with balsamic reduction.
Sparkle Kitchen http://sparklekitchen.com/