Well hello there eggnog season. Get out the punch bowl and make up a batch of this yummy and somewhat nutritious beverage. I give credit to the nutrient-rich, pastured egg yolks in this recipe, full of vitamins A, D, E and K.
Eggnog hails from England back in the 17th century and was quite popular among the early American colonies. Rum was the spirit of choice back then and has evolved to cognac, brandy, bourbon or whiskey. My version of eggnog is sans alcohol so go with whatever suits your tastebuds.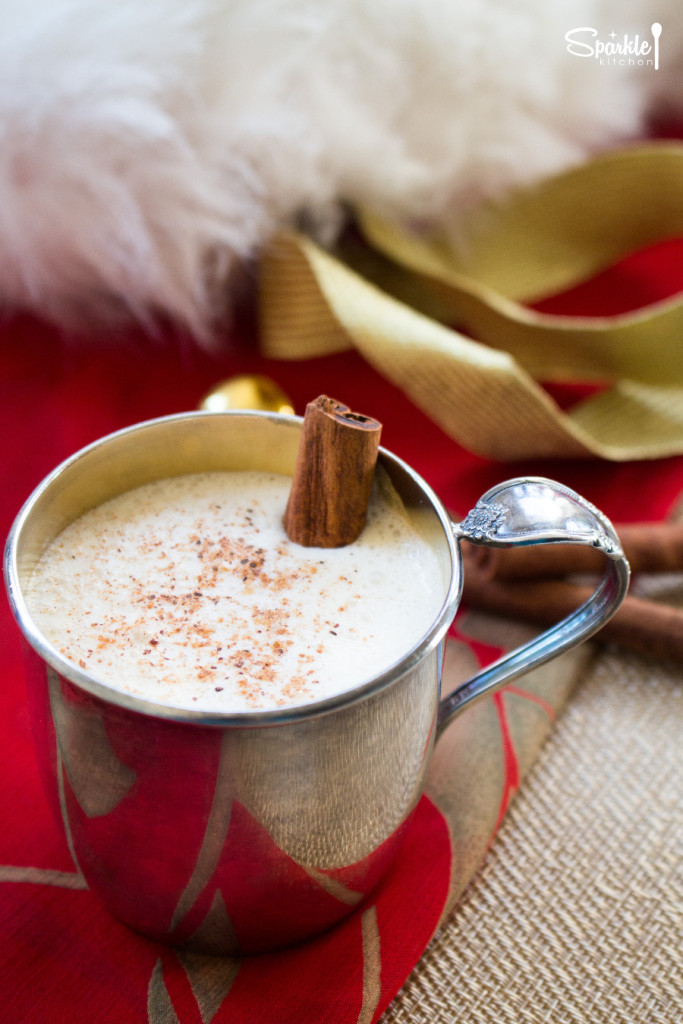 I must mention, please consume raw eggs at your own risk. I stress the importance of choosing pasture-raised eggs for many reasons and salmonella is the big one. Pasture-raised eggs from a trusted farmer have a lesser chance of salmonella contamination.
Salmonella most often lives on the exterior of egg shells. Wash the eggs well with warm water and pat them dry before using and the bacteria will wash off. But salmonella is also found in the ovaries of hens and can be passed to the inside of eggs. This is far less common, although still cause for concern. It is up to the farmer to regularly test each hen for the bacteria. When you buy eggs from a trusted farmer you can ask the right questions to ensure none are contaminated.
You can also slowly heat the egg nog over low heat for 20 minutes to kill off any harmful bacteria. Just stir continuously to prevent any clumping.
I like to top off my eggnog with a dash of nutmeg, a cinnamon stick and good holiday cheer.
Enjoy!
Dairy-Free Eggnog
2015-12-03 05:58:02
Serves 4
Dairy-Free Eggnog made with creamy coconut milk and nourishing egg yolks.
Ingredients
4 pastured egg yolks
3 cups canned full-fat coconut milk
1 cup canned light coconut milk
½ cup maple syrup
1 tsp vanilla
1 tsp nutmeg
½ tsp cinnamon
⅛ tsp allspice
pinch of salt
Instructions
Place all ingredients in a large jar or mixing bowl. Then using an immersion blender, blend everything together well until frothy.
Cover and chill in the fridge for 1-2 hours.
Top with a dash of nutmeg and a cinnamon stick.
Sparkle Kitchen http://sparklekitchen.com/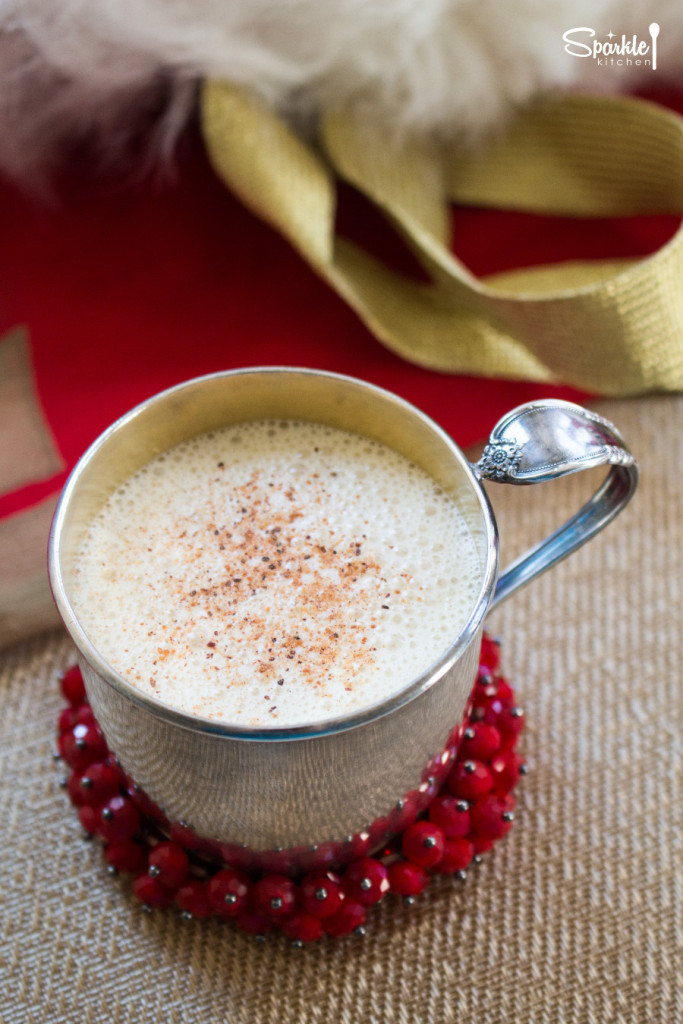 RESOURCES
How Does Salmonella Get Inside Eggs?
http://www.livescience.com/10016-salmonella-eggs.html
Alton Brown on the History of Eggnog
http://mentalfloss.com/article/31813/alton-brown-history-eggnog