Confession time.
Sports just don't do it for me. I never know what team belongs to which city or any of the names of the top athletes. The only thing game day has going for it is the camaraderie and the food.
Of course sports food is notorious for deep fried, high-carb and super processed. But it doesn't have to be that way. Consider making a chili bar with a variety of toppings like:
avocado
red onion
jalapeños
sautéed onions
roasted corn
scallions
fresh radishes
fresh tomatoes
cilantro
bacon crumbles
full fat sour cream
cheddar cheese
dairy-free cheese dip
corn chips
plantain chips
You can make this chili vegetarian by leaving out the turkey and doubling the beans. Just serve the meat on the side.
Enjoy!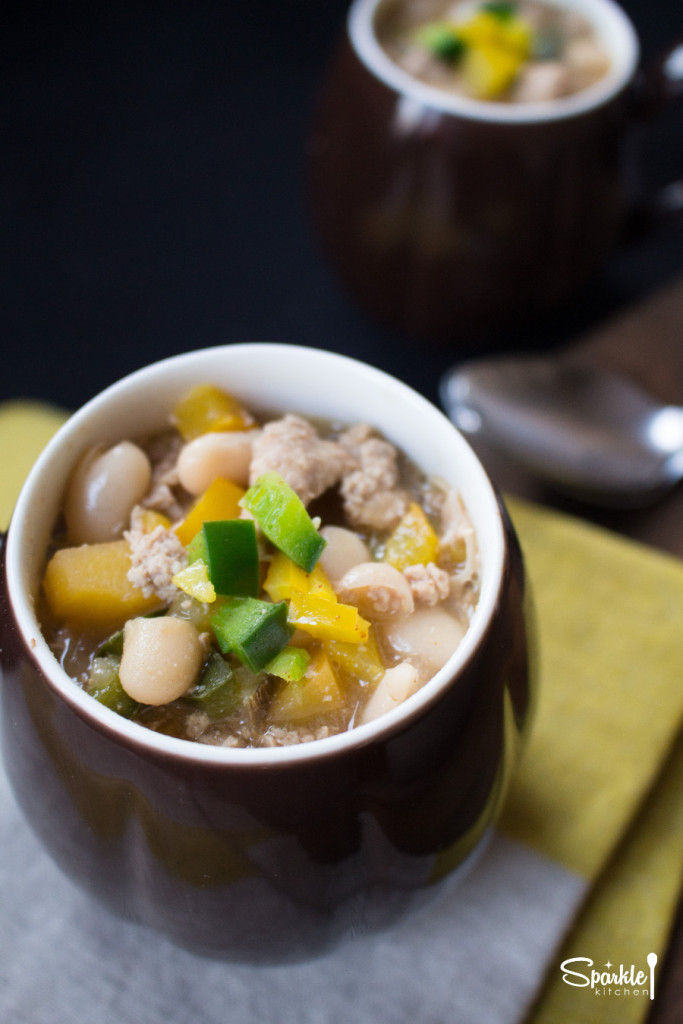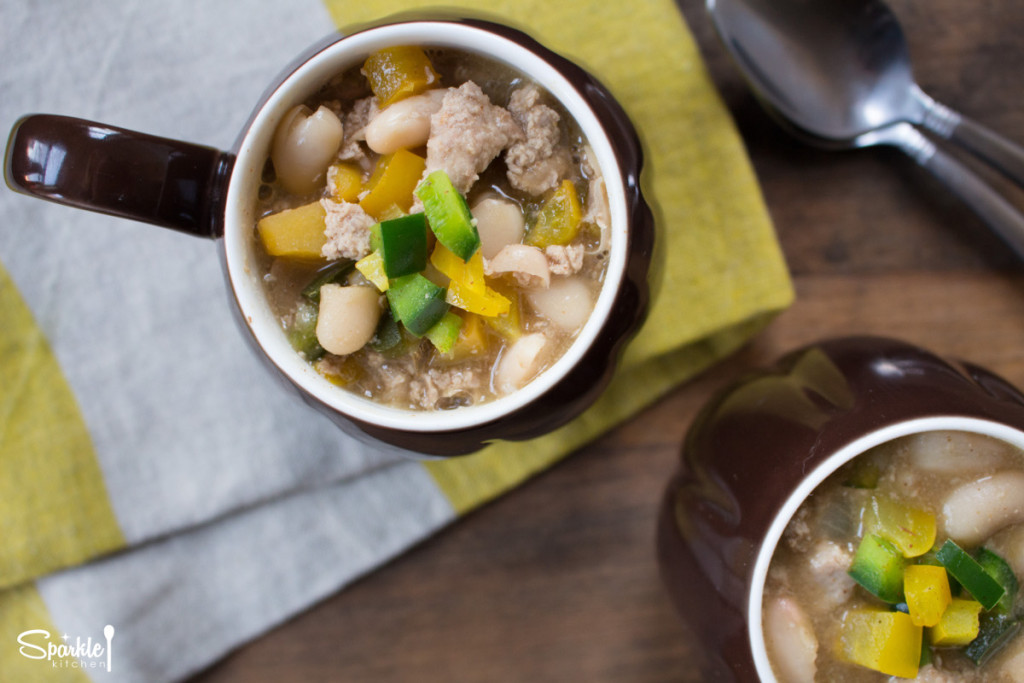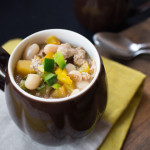 White Turkey Chili
2016-02-01 05:42:44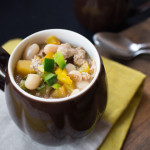 Serves 6
Turkey chili with poblano and chipotle peppers and cannellini beans. Gluten-free and paleo-friendly.
Ingredients
1 cup yellow onion - chopped
1 cup poblano pepper - chopped
1 cup yellow bell pepper - chopped
3 dried chipotle peppers - soaked in hot water for 30 minutes
1 cup rutabagas - chopped
2 tbsp garlic - minced
1 tbsp lard
1 tsp salt
1 lb ground turkey
1 ½ cup cannellini beans
2 cups chicken broth
1 tsp cumin
2 tbsp arrowroot flour
1 tsp lime juice
Instructions
Melt lard in a large soup pot over medium heat. Saute onion, peppers and rutabagas with salt for three minutes. Add in the garlic and turkey, cooking for five minutes until turkey is browned.
Pour in the beans, broth and cumin, bringing everything to a simmer for five minutes.
Gradually stir in the arrowroot flour, careful to prevent any clumping.
Turn off heat and stir in the lime juice.
Top with avocado, green onions and cheese if you like.
Sparkle Kitchen http://sparklekitchen.com/