This pesto is nut free, seed free and dairy free. When you remove these elements, does it still taste like pesto? Yes, very much so. Garlic and basil always star in this recipe so leaving out the cheese and pine nuts does not change much.
I must warn you. The garlic is potent. Best to enjoy in the company of fellow garlic lovers!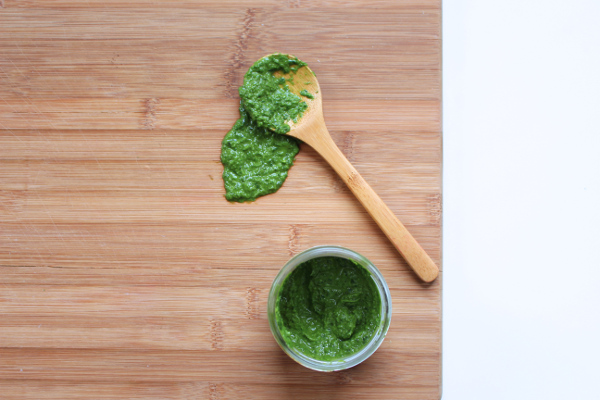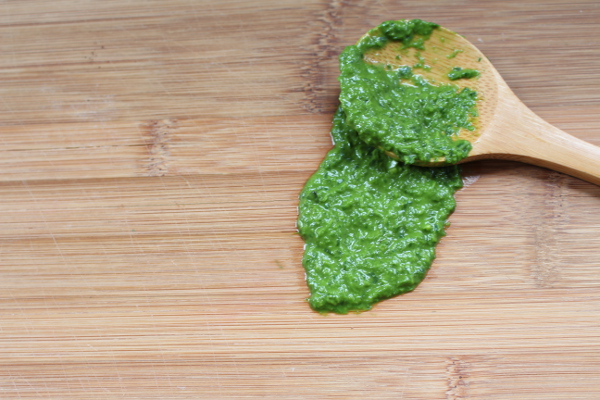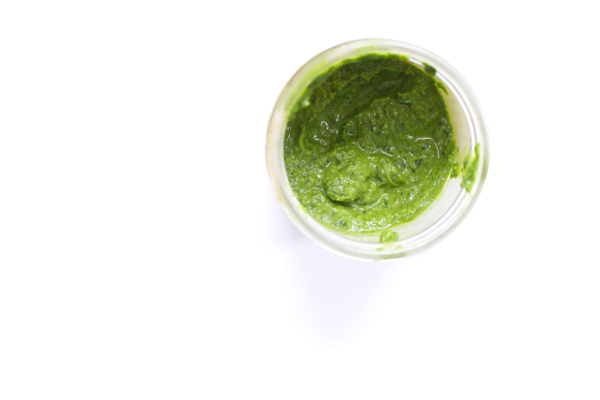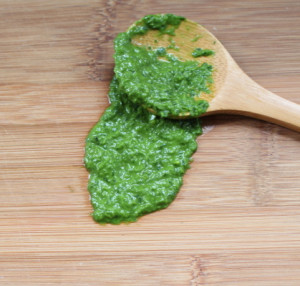 Nut Free & Dairy Free Basil Pesto
2015-02-09 09:22:04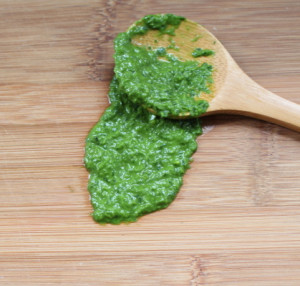 Nut-free, seed-free and dairy free version of pesto.
Ingredients
2 cups fresh basil
1 tbsp garlic cloves - minced
½ tbsp lemon juice
¼ tsp salt
¼ cup olive oil
Instructions
Place all ingredients in a food processor and pulse 3 minutes or until completely pureed.
Notes
Add in ½ tbsp of nutritional yeast if you want a cheesy flavor.
Substitute up to 1 cup of the basil with spinach or kale.
Sparkle Kitchen http://sparklekitchen.com/