A grain-free life can be painful when all you want is a big bowl of comforting carbs. Pasta is satisfying in a way that no spiralized vegetable can replicate. I created two ways of making pasta from potatoes and a combination of tapioca and coconut flour.

Spaetzle is both dumplings and noodles at once. I was introduced to this traditional dish while in Germany five years ago. Ever since I look for it at German restaurants and rarely see it offered. I found it once at a little German bar in the East Village somewhere. I never considered making it, placing it into the pile of recipes that seem all encompassing of time and counter space. By going grain-free, I realized I would possibly never eat spaetzle again. This called for a cooking experiment.
The gnocchi came about as an afterthought. Piping out tiny bits of dough became daunting (see recipe below) so I cut a larger hole in my piping bag and made some gnocchi. Surprisingly it came out beautifully. Maybe even better than the spaetzle. It is a bit more fluffy than traditional gnocchi though, which I quite enjoyed.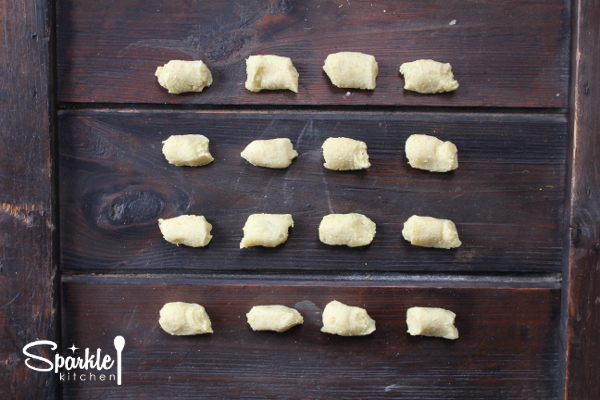 By substituting tapioca and coconut flours with the traditional white flour, the pasta proved to have the right consistency. It's best to peel the potatoes to achieve an ideal texture. I save the skins to add into other recipes. Potato skins make an excellent alternative for crust on quiches. This pasta can be paired with any sauce or simply sautéed in cooking fat with fresh herbs and salt.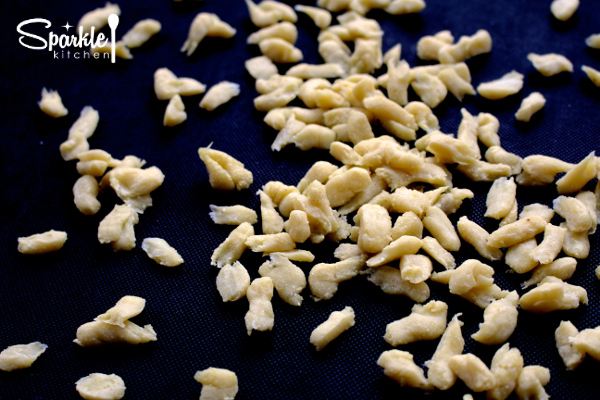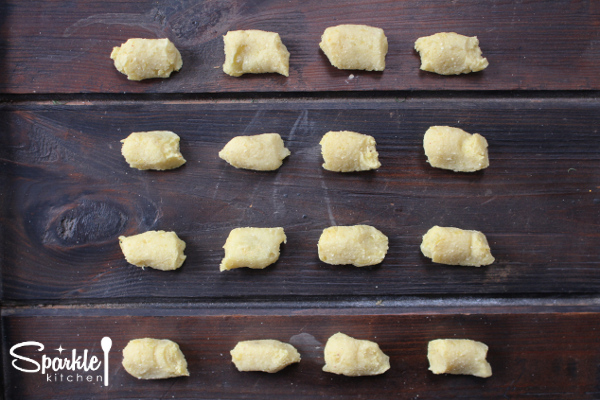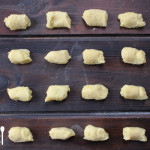 Paleo Potato Pasta: Spaetzle & Gnocchi
2015-02-09 09:35:11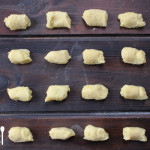 Serves 4
Paleo Potato Pasta made into German Spaetzle Dumplings and Gnocchi
Ingredients
2 cups yukon gold potatoes - boiled, peeled and mashed
½ cup tapioca flour
1 tbsp coconut flour
¼ tsp baking powder
¼ tsp salt
1 egg - beaten and frothy
Instructions
Preheat oven to 350 degrees. Cover a baking sheet with parchment paper.
Stir together all dry ingredients in a large mixing bowl. Fold in the mashed potatoes and egg until well combined. It will form a dough-like consistency and should easily come together as a large ball.
Place a third of the dough in a pastry bag or plastic bag and pipe onto a parchment lined baking sheet. The pan must be lined with parchment or the pasta will stick. (For spaetzle, I used a plastic bag and cut a small hole in the corner. Then I piped out small pieces to resemble the spaetzle shape.)
If making spaetzle, bake for 5 minutes. For gnocchi, bake for 10 minutes. It will be slightly golden.
Notes
For a meal, lightly sauté the pasta in your fat of choice then top with your favorite sauce.
Sparkle Kitchen https://sparklekitchen.com/