Texas really did a number on me. Beef barbecue, beef burger and hearty tex-mex meals left me feeling heavy. Don't get me wrong now, it was AH-mazing and I enjoyed every bite of that southern goodness. I can verify that every meal is definitely bigger in Texas. And some of that bigness came back with me. So this week, I'm cooking up extra vegetables and laying off the beef. It's time for the reemergence of my favorite summer soup.
I adapted this recipe after a soup in Gwyneth Paltrow's detox cleansing program. This was back when I thought cleansing actually provided some kind of benefit. I'm learning it's easier to just eat real food all the time and then there is no need to rinse my body of the fake stuff.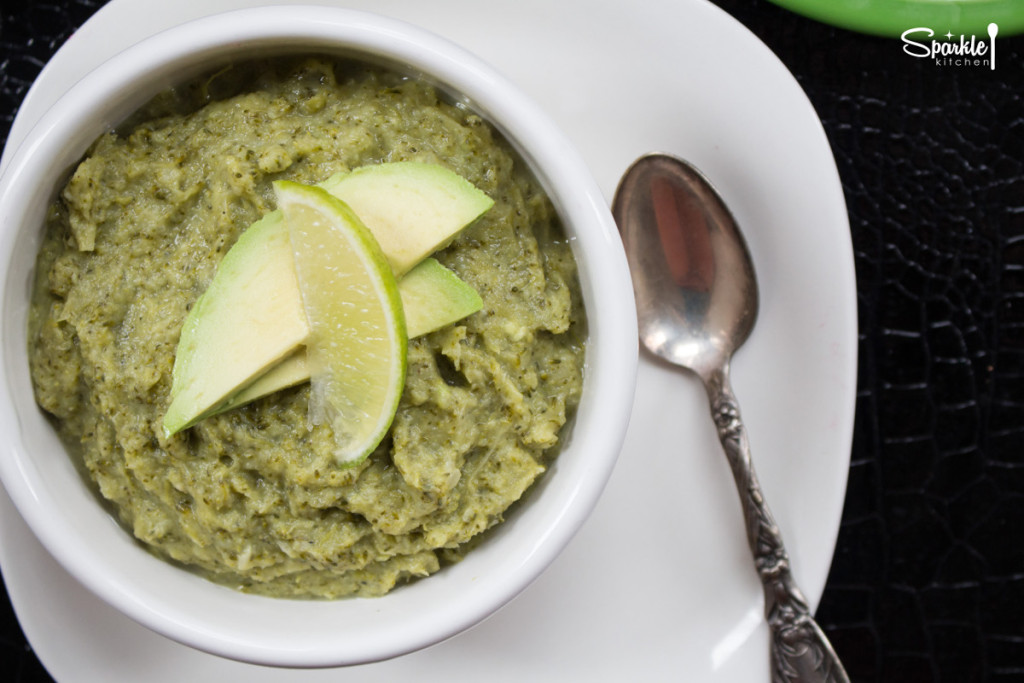 Makes 4 servings.
1 yellow onion – chopped
1 clove garlic – minced
1 tbsp butter
4 heads broccoli – chopped
2 1/2 cups water or homemade broth
2 avocados
juice of 1/2 a lime
1 tsp salt
1 tsp pepper
1 tsp fresh cilantro
1 tsp fresh mint
►Melt butter over medium heat in a large pot. Sauté the onion then the garlic for five minutes.
►Add chopped broccoli to the pot and cook for five minutes. Then add the water, salt and pepper. Cover and let cook for five more minutes.
►In a blender, add the avocado, lime, cilantro and mint. Then careful ladle in spoonfuls of the broccoli mixture. Blend until smooth, it should take a minute or two. Take time to scrap down the sides, give it a good stir and blend to make sure all is mixed.
Serve with chopped avocado and fresh mint or cilantro.