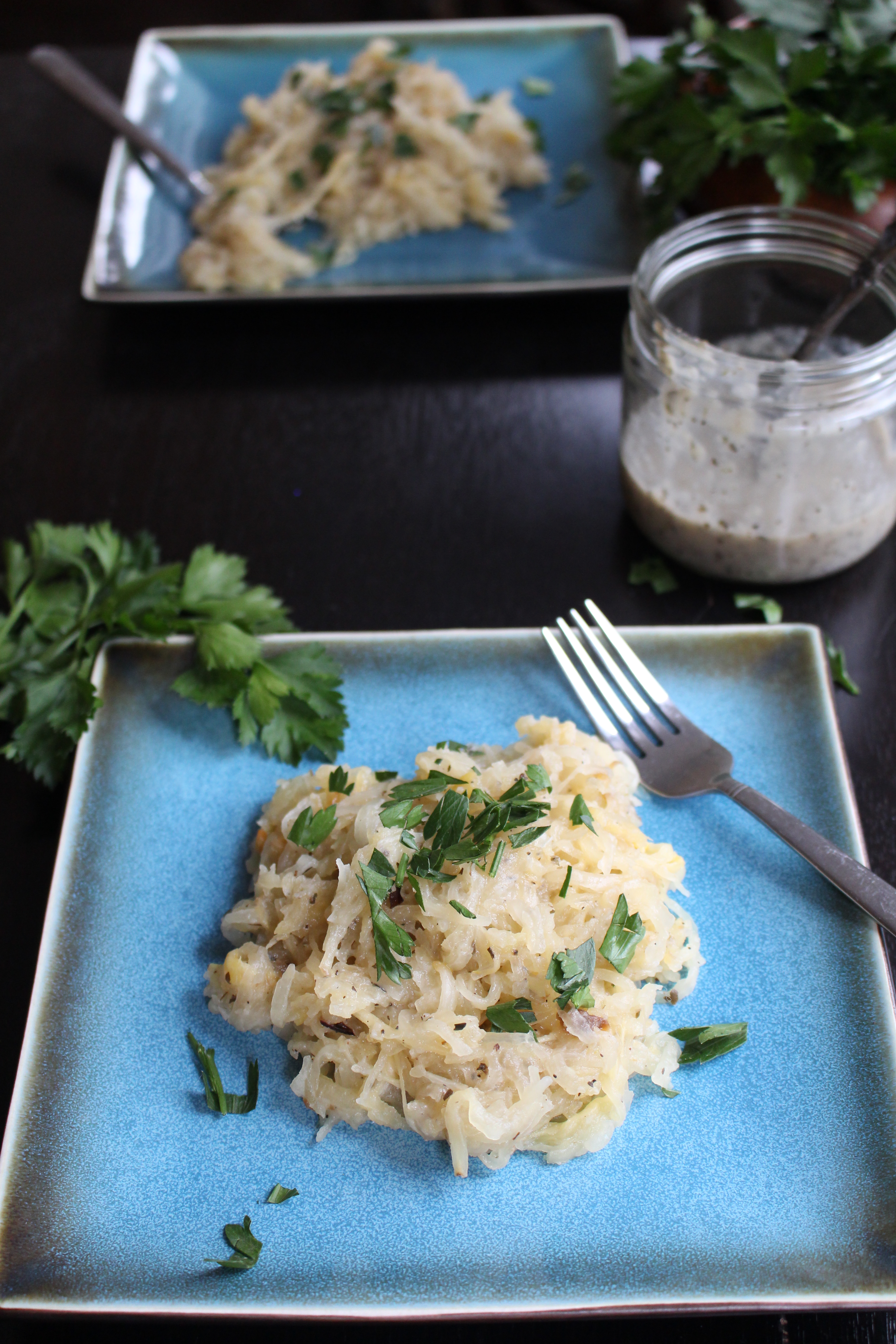 This week I brought home the spaghetti squash to feed a village. The thing was at least 12 pounds! Check out the photo is you don't believe me. It would be a big, blue ribbon winner in any county fair. Needless to say, I needed some recipes to use up all that squash.
First I made Brittany Angell's Bacon Carbonara sauce with chicken. So delicious! The coconut milk is the perfect substitute for cream and I didn't even miss the cheese. Now that's a huge game changer. I thought creamy pasta sauces were expelled from my life, never to be enjoyed again. Coconut milk is saving my taste buds. The carbonara gave me a hankering for more cream-based pastas and I went all in for an old childhood favorite, spaghetti alfredo.
The sauce cooks in less time than the traditional dairy-filled version and is just as rich and creamy. I included heavy amounts of onion and garlic in this so if you're not a fan just scale it back by half.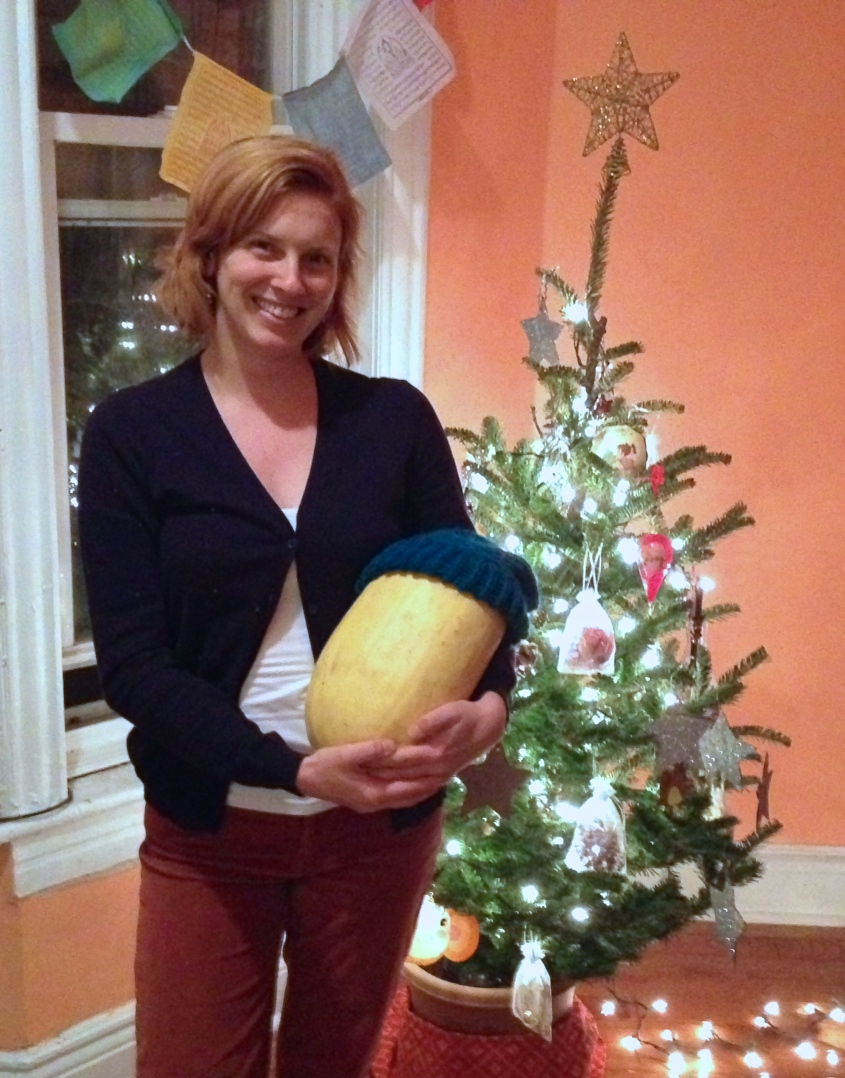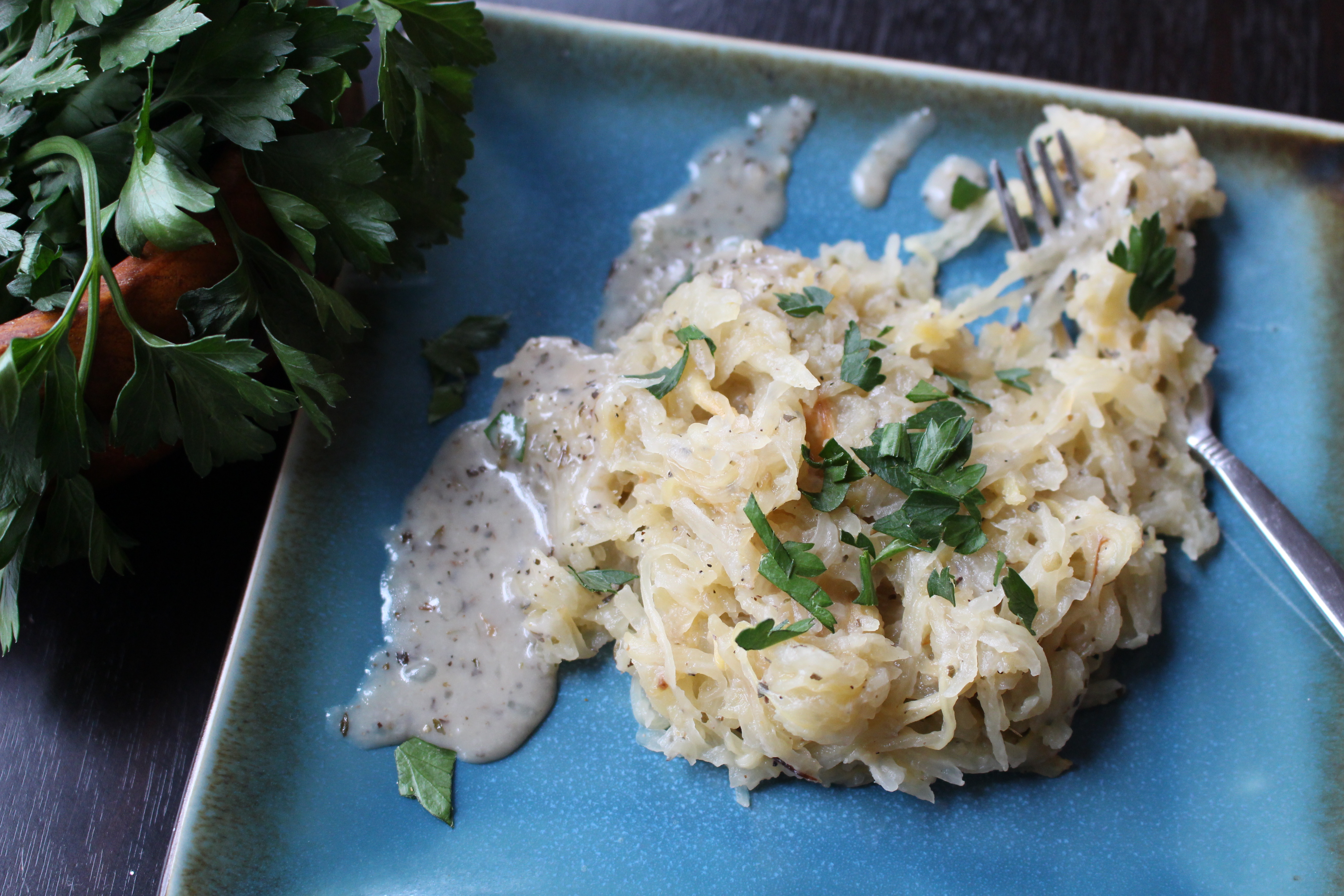 Spaghetti Squash Alfredo
2015-01-05 14:51:19
Serves 2
Rich, creamy dairy free alfredo sauce.
Ingredients
½ cup full fat canned coconut milk
1 cup water
2 tbsp sweet onion – minced
2 garlic cloves – minced
1 tbsp arrowroot powder
¼ tsp salt
½ tsp pepper
½ tsp dried basil
½ tsp dried oregano
¼ tsp lemon
1 tbsp fresh parsley – chopped
Instructions
►Preheat the oven to 375 degrees. Prepare the squash. Slice in half lengthways and place skin-side-up in a shallow baking pan filled with a ½ inch of water. Roast for 1 hour until tender and the meat easily pulls away from the skin.
►For the sauce, place onion and garlic in a food processor and pulse until fine. Set aside.
►Heat coconut milk and water over medium heat in a small sauce pan, stirring constantly. When it begins to simmer, turn down to low heat. Stir in the minced onion and garlic.
►Slowly add in the arrowroot a ½ tbsp at a time, stirring constantly to avoid any lumps. Cook for five minutes until mixture begins to thicken. If too thick, add more water and if too thin add ½ more tbsp of arrowroot.
►Once to the right thickness, add in all spices and mix well.
►Toss with spaghetti squash and serve topped with parsley. You can add your favorite fish or seafood to this dish for a complete meal. I paired mine with yummy wild caught salmon.
Adapted from Brittany Angell's Bacon Carbonara
Sparkle Kitchen https://sparklekitchen.com/