When I eat sushi, I want all the sushi. Ideally I'd love for the chef to bring out a beautiful boat prepared with colorful fish, vegetables carved into intricate figures and abundant sushi rolls. The artistry required for it's creation leaves me in awe every time, but then I get over it and dig in.
Sushi is true food art. My attempt at these rolls is less than amateur. If you've seen the documentary, Jiro Deams of Sushi, then you know the 85 year old sushi chef, Jiro, still strives for perfection. He has devoted his entire life to the craft, earning the honor of 3 Michelin stars, yet he is still not satisfied. Perfection was far from my goal with this recipe. I only wanted to create a sushi option without rice.
While I consider rice an acceptable food choice, it's not the most nutrient dense as I explained in this recent article. I'd rather have more vegetables. There are several ways to make rice free sushi, such as using more vegetables or fish to fill the rolls or using avocado as a rice replacement. But to achieve the traditional look and taste you really need that rice-like texture. Enter cauliflower rice. I was unsure of how well the cauliflower would stick to the seaweed and was pleasantly surprised to find how easily it stayed in place. You can mash it down and mold to your desired form. For this recipe I used my favorite raw vegetables and smoked salmon, but any combination of vegetables and fish will work well.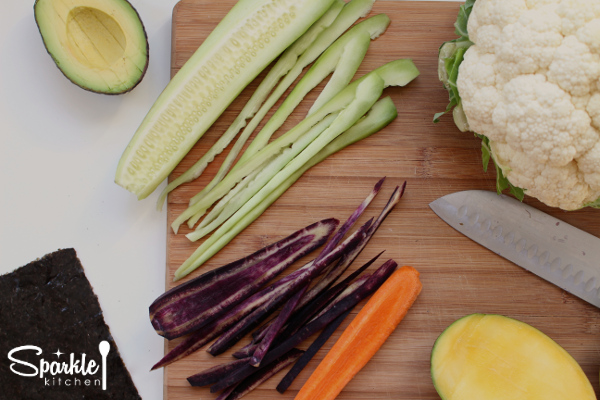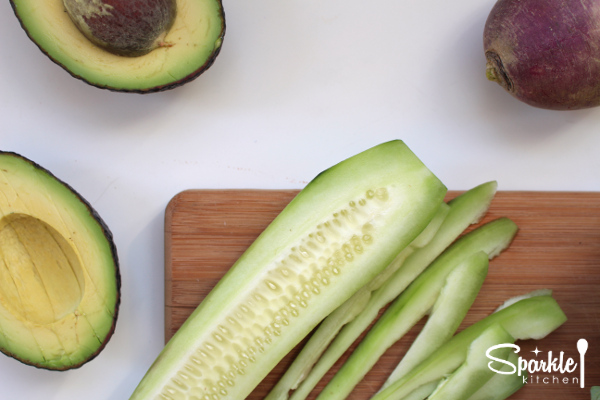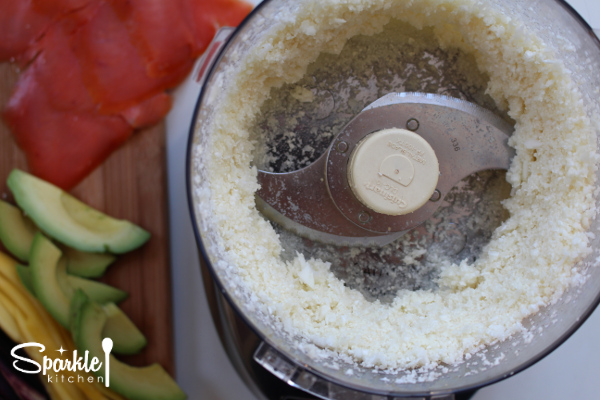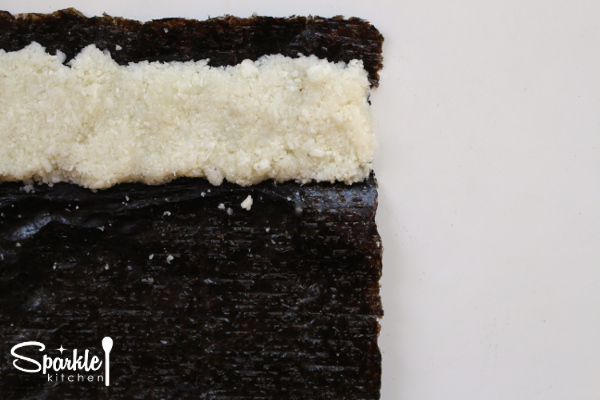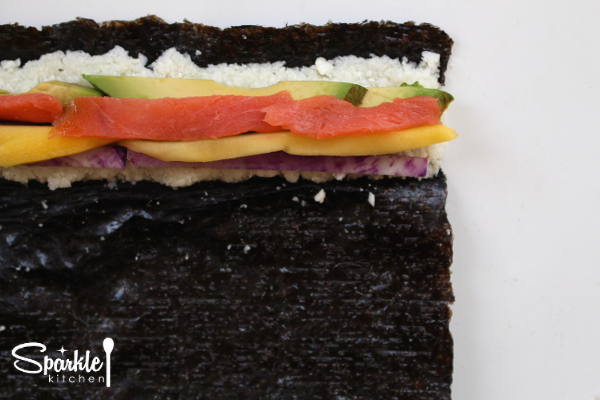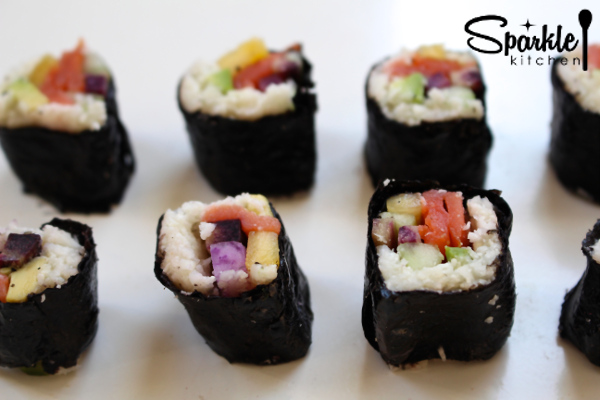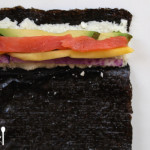 Rice Free Sushi
2015-03-10 07:04:06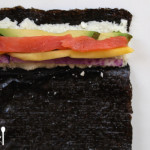 Rice Free Sushi made with Cauliflower Rice
Ingredients
2 cups cauliflower rice - *Use this recipe.
raw fish - sliced thinly - I used smoked salmon as a quick alternative.
seaweed wrappers
avocado - sliced
carrots - sliced
cucumber - sliced
mango - sliced
radish - sliced
coconut aminos - soy-free soy sauce substitute
Instructions
Lay seaweed paper on a flat surface. Beginning at the top, spoon enough cauliflower rice to cover the length of the seaweed. Leave a millimeter of the seaweed showing at the top.
Press the cauliflower rice into the seaweed to secure it in place.
Layer the vegetables and then the fish on top of the rice.
Using your pointer finger and your thumbs, grip the top sides of the seaweed and gently roll towards you. It may take you a few tries to get it right.
Lightly dab a bit of coconut aminos at the end of the seaweed roll and press to seal.
Use a very sharp knife to slice the roll into 3/4 inch pieces.
Serve with coconut aminos as dipping sauce.
Notes
* http://sparklekitchen.com/2015/03/how-to-make-cauliflower-rice/
Sparkle Kitchen https://sparklekitchen.com/