Bacon + lettuce + heirloom tomatoes + spicy avocado spread. This is the makings of an ultimate summer sandwich.
You need a good tomato to make a good BLT. And the season is right for picking. I would love to give all the credit to the just ripe, juicy heirlooms but I can't. Because BACON. Bacon always wins.
Look for the thick sliced bacon, like this one for the best results: Sugar Free Pork Bacon.
This sandwich gets a make-over with a lettuce wrap and a creamy, mashed avocado spread with sea salt and chili flakes. Smoky, salty, crunchy and refreshing for any summer occasion.
Enjoy!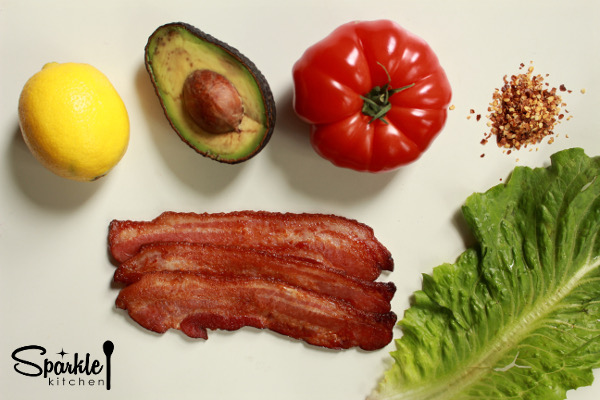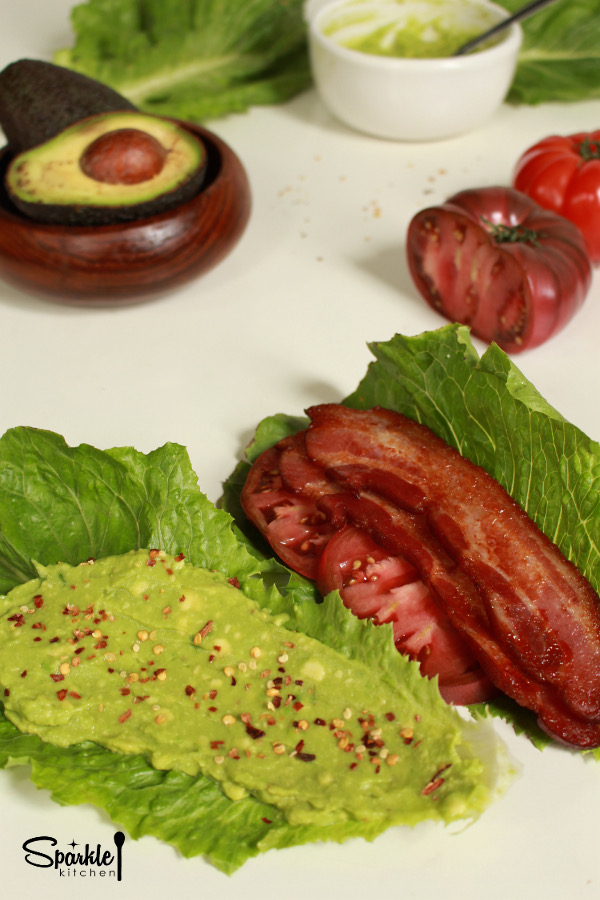 BLT+A Sandwich
2015-06-07 13:22:05
Serves 4
Bacon, lettuce, and heirloom tomato sandwich with spicy avocado spread.
Ingredients
8 slices of bacon - cooked
2 avocados - mashed
2 tsp juice lemon
½ tsp sea salt
1 tsp chili flakes
2 tomatoes - sliced
8 leaves of romaine lettuce
Instructions
In a mixing bowl, combine mashed avocado, lemon and sea salt.
To assemble the sandwich, stack two lettuce leaves on top of one another. This will give it stability. Then spread the avocado mash and sprinkle with ¼ tsp chili flakes. Layer the tomatoes and bacon on top.
Sparkle Kitchen https://sparklekitchen.com/