Stuffed mushrooms are a popular restaurant appetizer that arrive to the table with cheese oozing from all sides. And many also use breadcrumbs in their stuffing. Well that just won't do for those with dairy and gluten intolerances.
For this recipe I used a mix of nutritional yeast, coconut milk and lemon to give that cheesy flavor. Try substituting ground lamb for the beef in these. You'll have a wonderful Greek flavor profile!
Fun mushroom fact: Cremini mushrooms are closely related to the portobello and are sometimes called "baby bella" or baby portobello mushrooms.
And because it would be wrong not to include this:
Why did the Mushroom get invited to all the parties?
'Cuz he's a fungi!
Enjoy!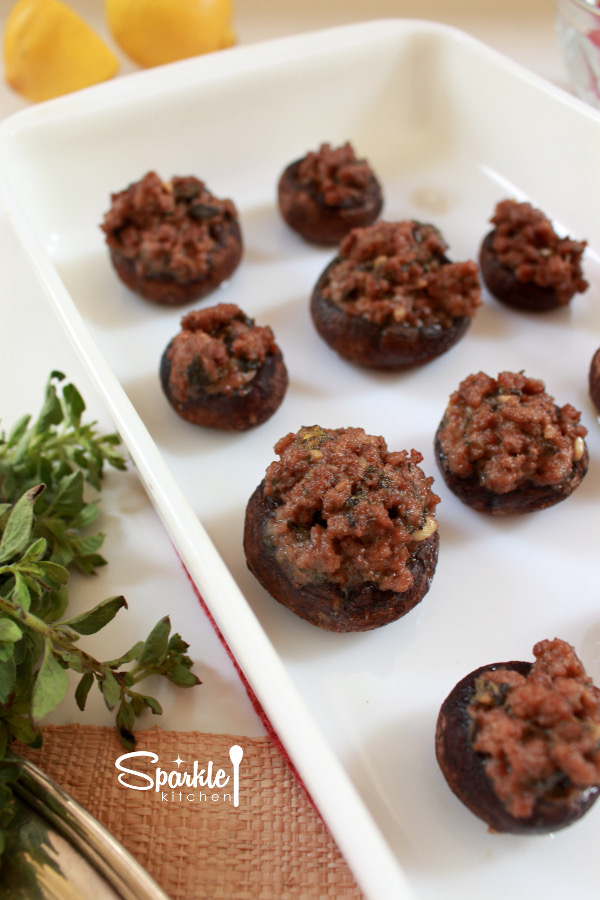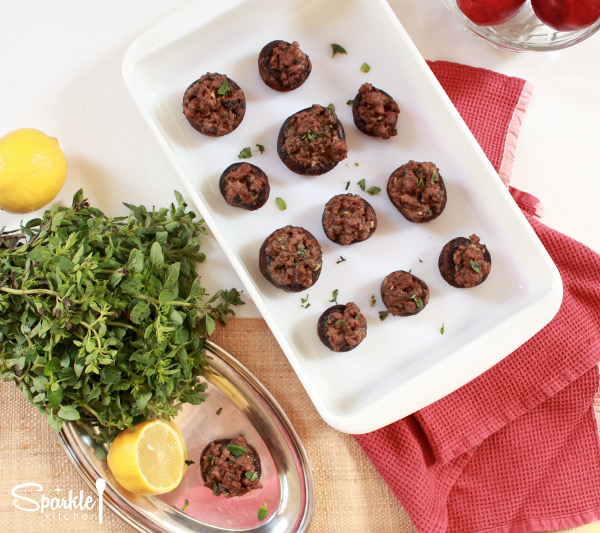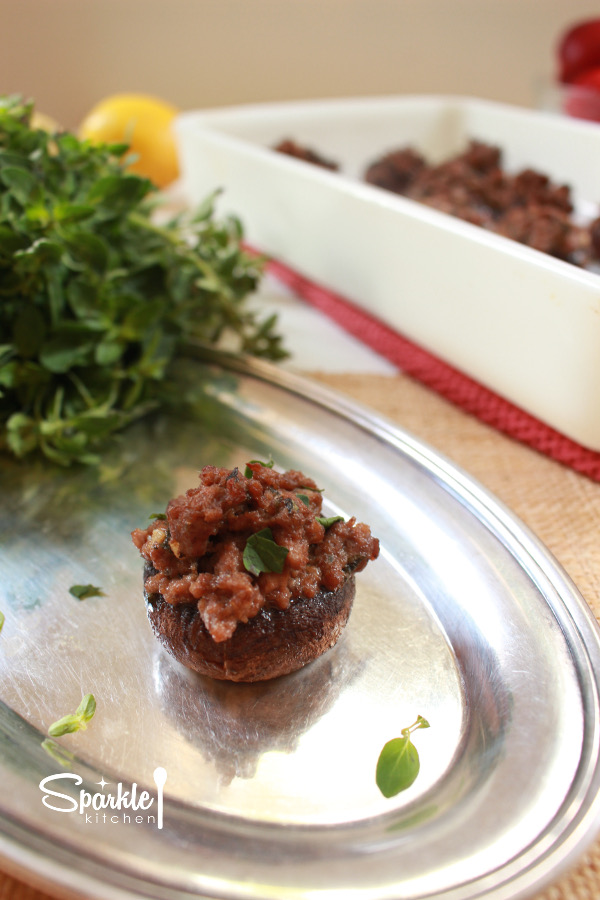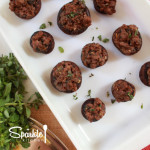 Stuffed Mushrooms (Paleo + Dairy-free + Gluten-free)
2015-06-08 11:48:06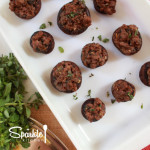 Dairy-free "cheesy" stuffed mushrooms with ground beef and fresh oregano.
Ingredients
12 large cremini mushrooms
1 tsp lard or butter for baking pan
1 lb ground beef
2 tsp garlic - minced
4 tbsp nutritional yeast
½ cup coconut milk (from canned full-fat organic coconut milk)
2 tsp lemon juice
2 tsp salt
1 tbsp fresh oregano
Top with fresh oregano
Instructions
Preheat oven to 400 degrees.
Grease a 9" x 13" baking dish with lard or butter.
Remove stems from all mushrooms. They should easily pop out. If not, you can use a knife to carve them away.
In a skillet over medium high heat, sprinkle salt over the ground beef and sauté until barely browned. Add the garlic, coconut milk, nutritional yeast and lemon juice. Mix together, cooking for three more minutes. Turn off the heat and add the fresh oregano.
Stuff each mushroom with a ½ tablespoon of meat filling. Spread them evenly in your prepared pan and bake for 10 minutes.
Just before serving sprinkle some fresh oregano over each mushroom.
Sparkle Kitchen https://sparklekitchen.com/