The warmest year on record.
What does this mean for our food?
Five days ago we had over two feet of snow in Brooklyn. And now it is almost completely melted. The temperature keeps rising and I'm wondering how this is impacting our growing seasons.
Our seasonal foods are going to change. An orange grove is going to pop up in the Northeast, tomatoes will be available year-round and we'll have to begin planting in January. The plus side is that we'll have a larger variety of foods available.
And then there are the many down sides, which I won't go into since I find it so depressing. By 2020, the US has committed to reducing greenhouse gases to no more than 1.5 to 2.0 degrees of warming, yet many scientists think it will be too late.
Right now we can still categorize parsnips as a winter vegetable and I've highlighted it in January's Local Eats Project recipe.
I recently had a spectacular parsnip soup at a local German restaurant and I just had to create my own version. Parsnips can be difficult to cook well and the trick is to carve out the tough, woody center. Slice them lengthwise and use a paring knife to remove the core like you would an apple.
A booth at my farmers market features a lovely array of mushrooms and I was drawn to something that looked like an ocean creature, the oyster mushrooms. Dense, firm and meaty enough to hold up in a heavy soup, I found the perfect compliment to the parsnips.
Enjoy!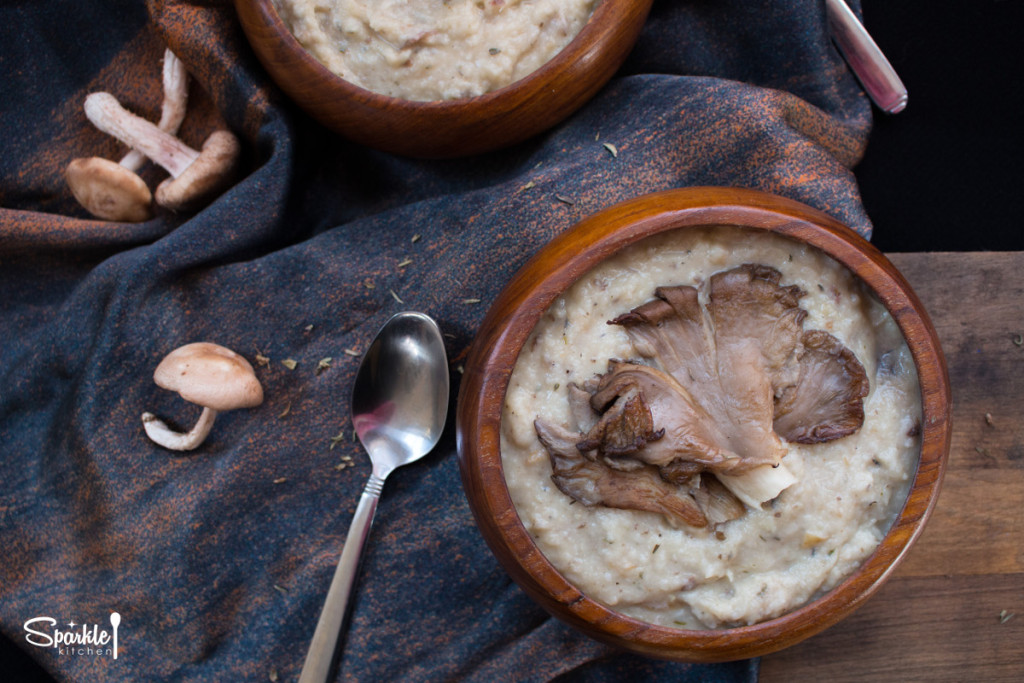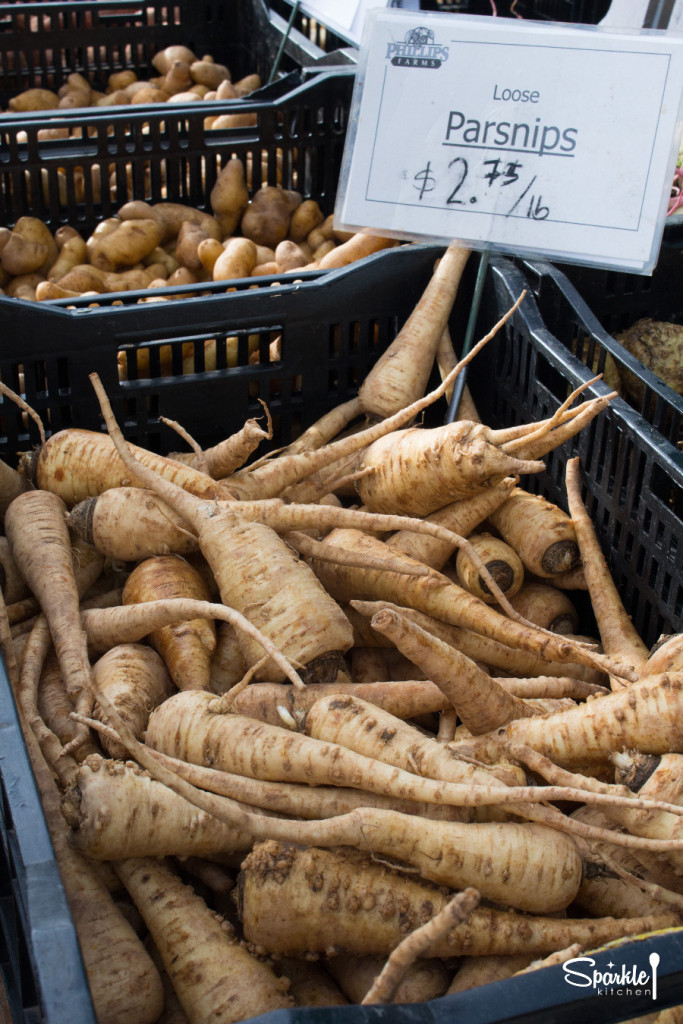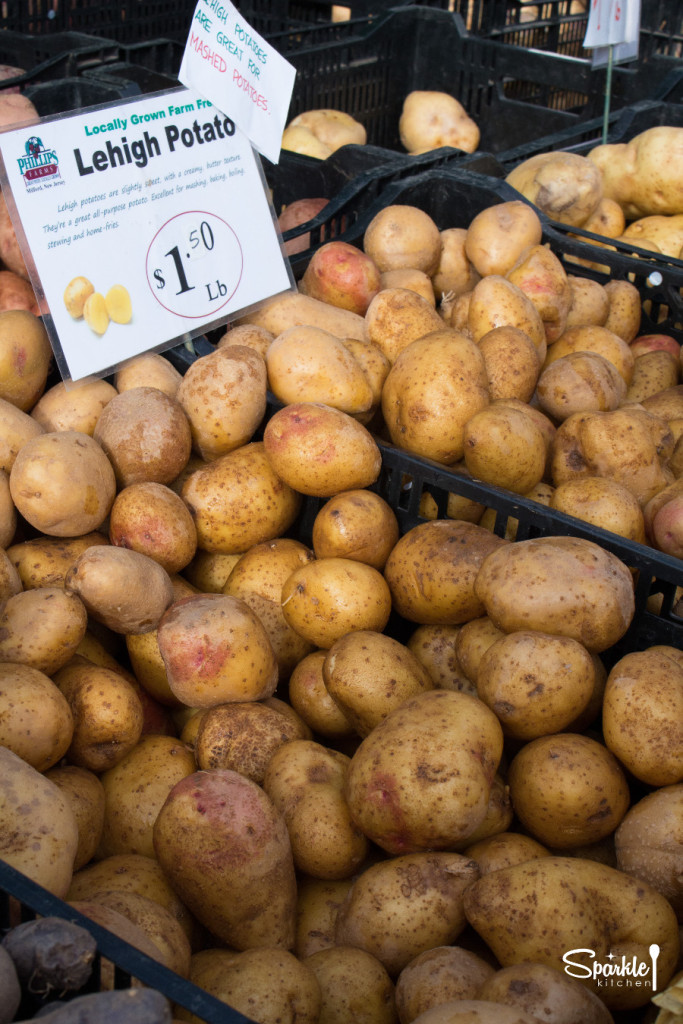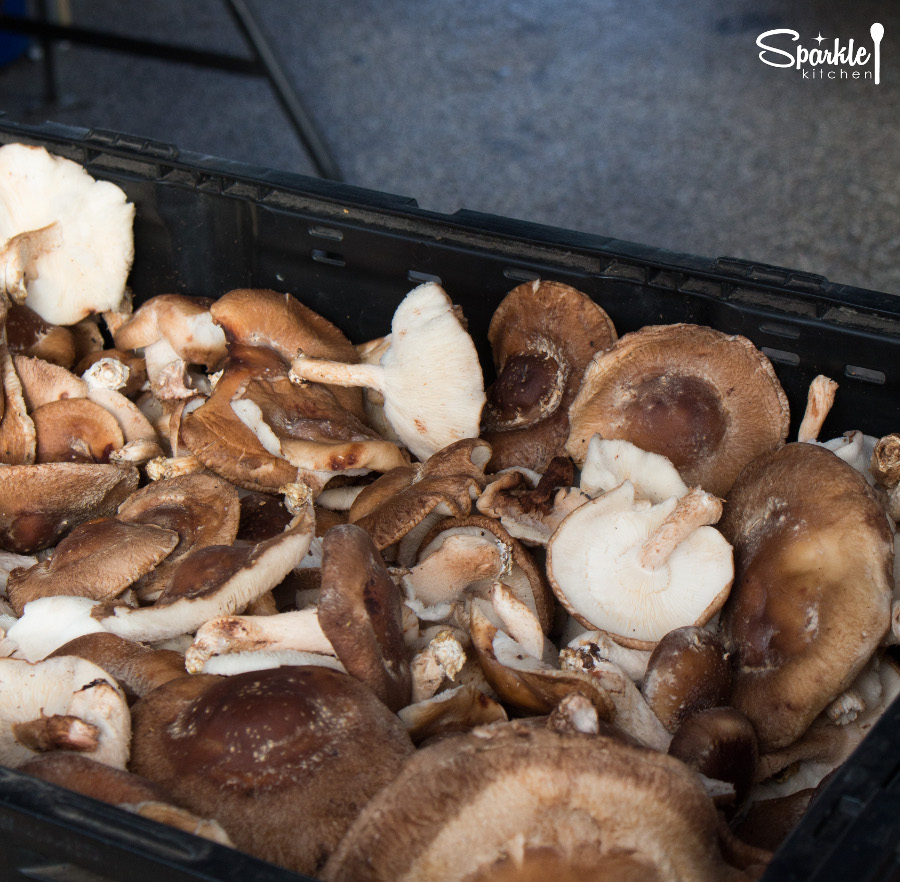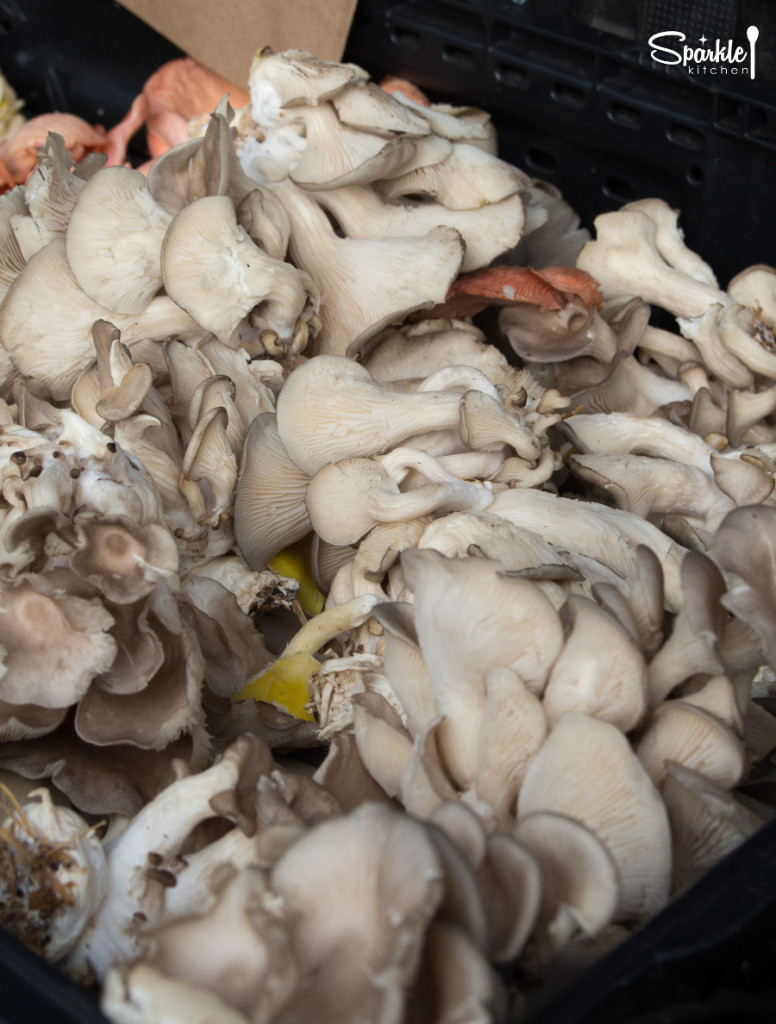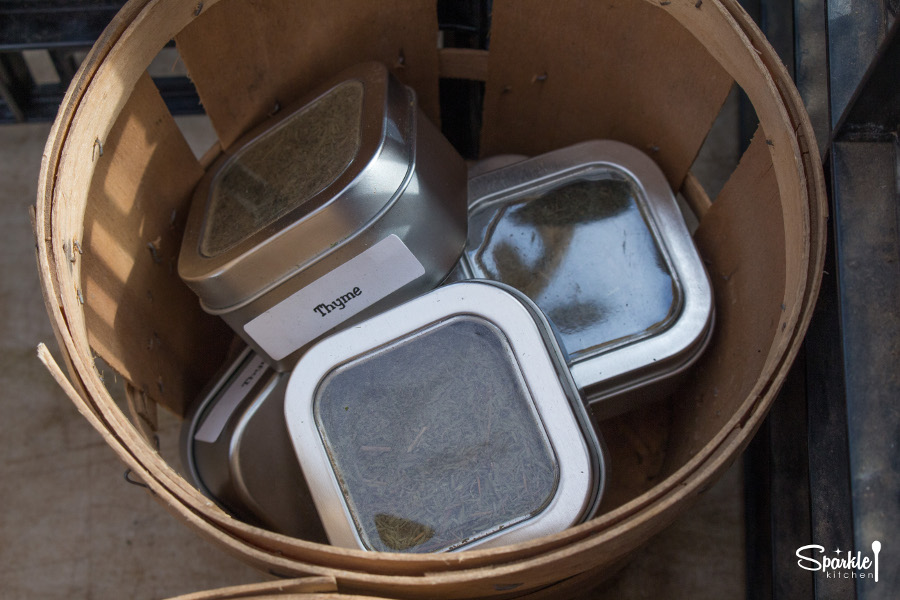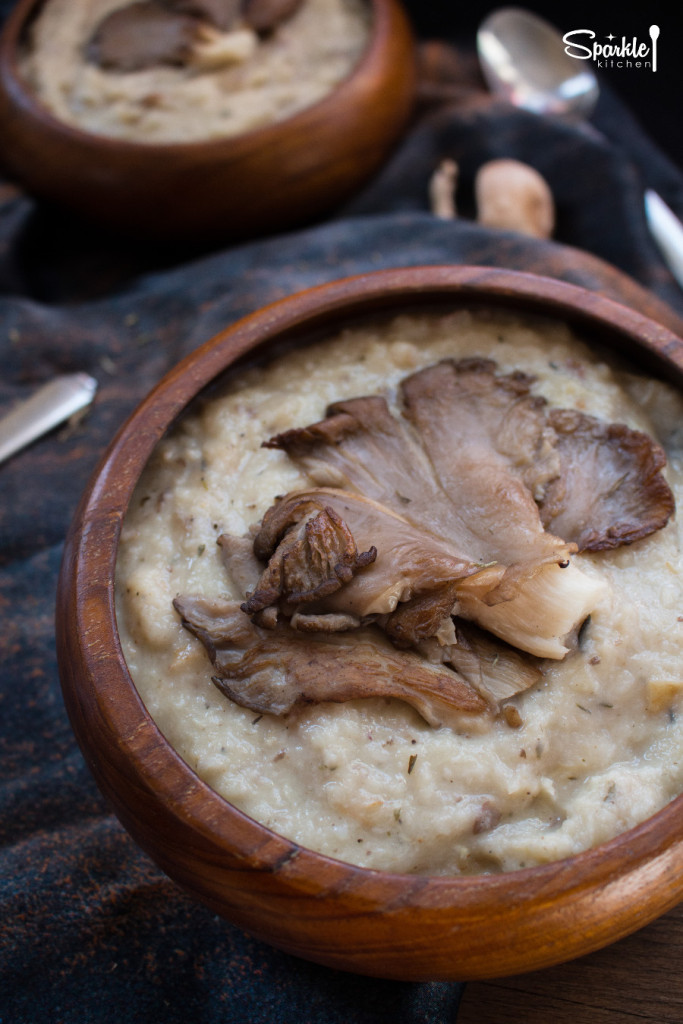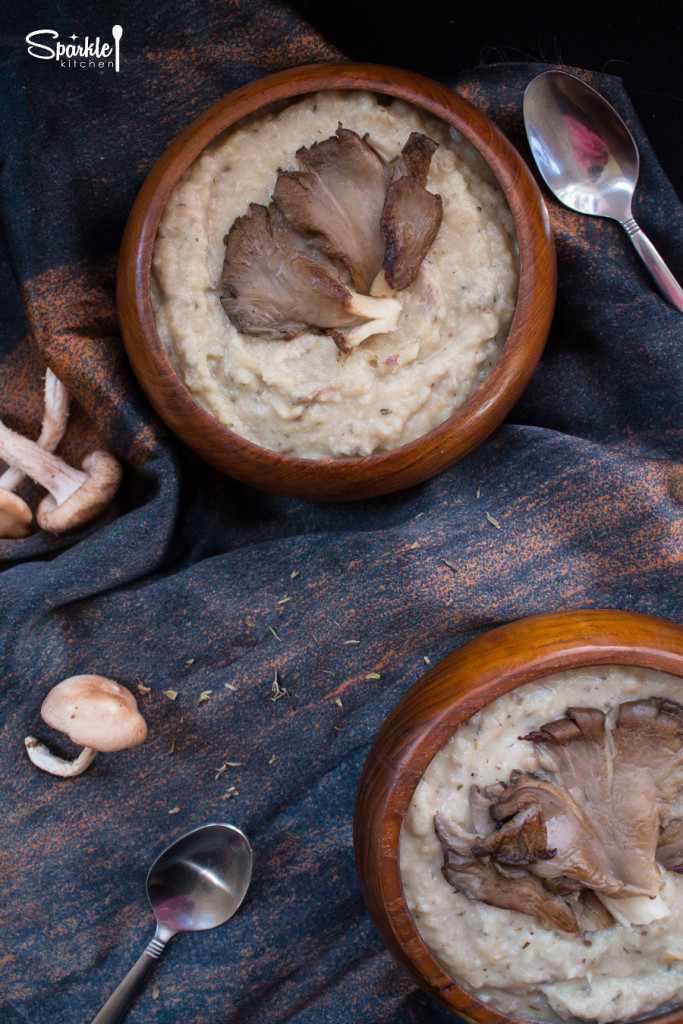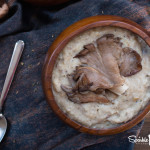 Roasted Parsnip Soup with Oyster Mushrooms
2016-01-28 10:38:22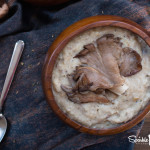 Serves 6
Creamy parsnip soup with sautéed shiitake and oyster mushrooms.
Ingredients
2 cups parsnips - peeled, chopped and core removed*
1 cup red potatoes - chopped into large chunks
1 cup yellow onion - chopped
2 tablespoon lard - divided into 4
1 teaspoon salt - divided
5 cups chicken broth
1 tsp dried thyme
¼ teaspoon black pepper
2 tsp apple cider vinegar
1 ½ cups shiitake mushrooms - stems removed and chopped
2 cups oyster mushrooms
Instructions
Preheat oven to 375°F.
Toss parsnips, potatoes and onions in a half teaspoon salt and a half tablespoon of the melted lard. Spread onto a pan and roast 30 minutes. Stir halfway through cooking time so all cooks evenly.
Melt the a half tablespoon lard in a large soup pot over medium-low heat. Sauté shiitake mushrooms for 5 minutes.
Once the roasted vegetables are done, add them to the soup pot. Add broth, remaining salt, pepper, and thyme. Cover and cook for 10 minutes on low heat.
While the soup is cooking, prepare the oyster mushrooms. Separate each cap from the bunch. In a large pan, melt a half tablespoon lard and sauté the mushrooms in an even layer over medium-low heat. Cook on each side for 3 minutes. You will have to do this in 2 batches. Move mushrooms to a bowl and set aside.
Remove soup from the heat and use an immersion blender to puree everything together. Then stir in the apple cider vinegar.
To serve, place a spoonful of oyster mushrooms in the bottom of each bowl and spoon the soup over them. Top off with a few more sautéed mushrooms.
Notes
*For a creamy consistency, remove the tough core of the parsnips. Slice each in half lengthwise and use a pairing knife to cutout the middle, similar to removing an apple core.
Sparkle Kitchen https://sparklekitchen.com/