I didn't have my first real bowl of chili until I was 28. And it's a damn shame too. Years of filling my recipes with tomatoes, beans, lentils, corn and ground turkey. I apologize to my stomach for this wrong doing. Texas does it right, focusing on the chilies and the meat to get the most flavor out of one bowl. The recipe calls for making your own chili paste and I recommend giving it a shot. It's a few extra steps but I was so proud when I scooped out that beautiful red blend.
Since this recipe is all meat, pair it with a mixed greens salad and mashed cauliflower to make a complete meal. Oh, and don't forget to top if off with avocado.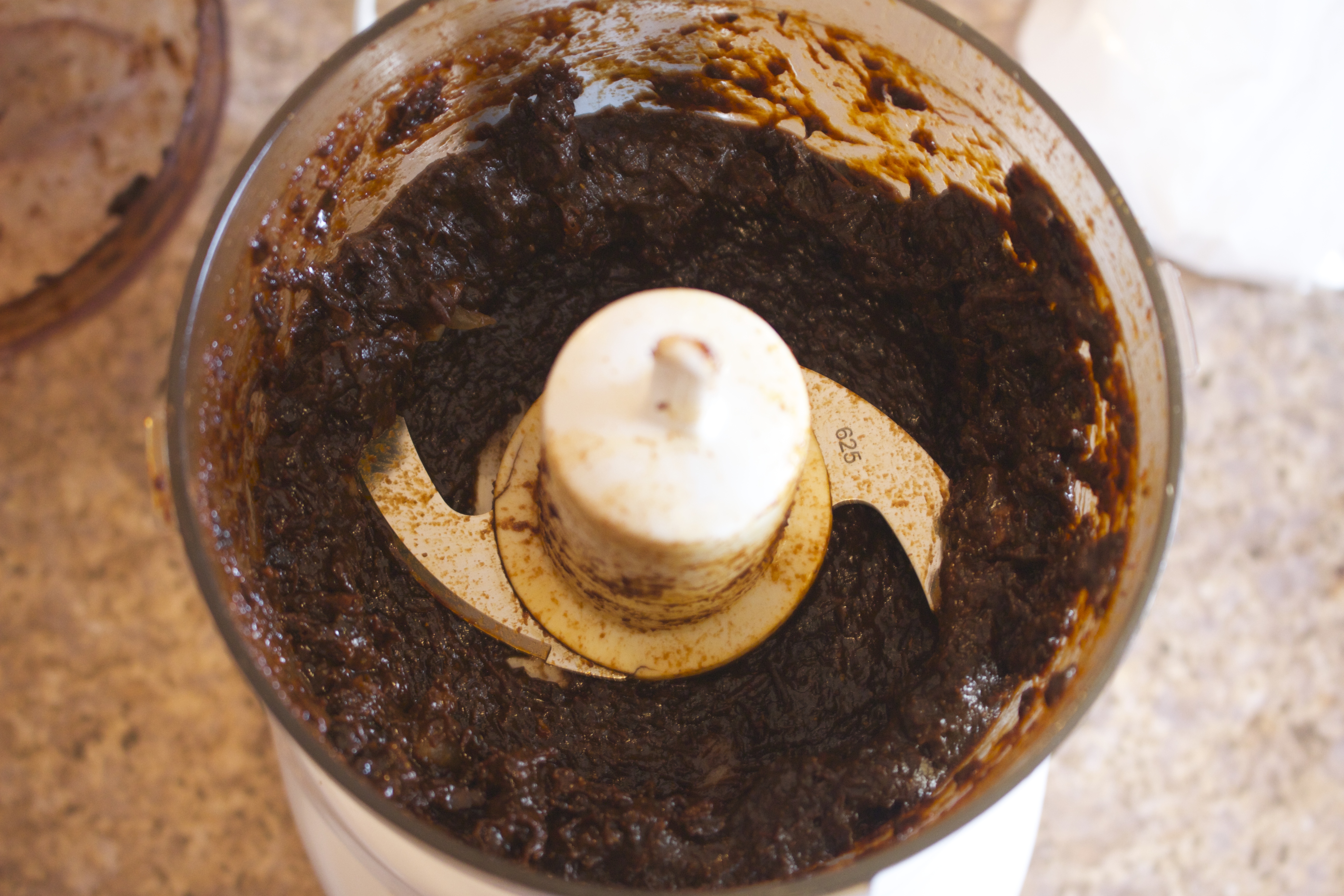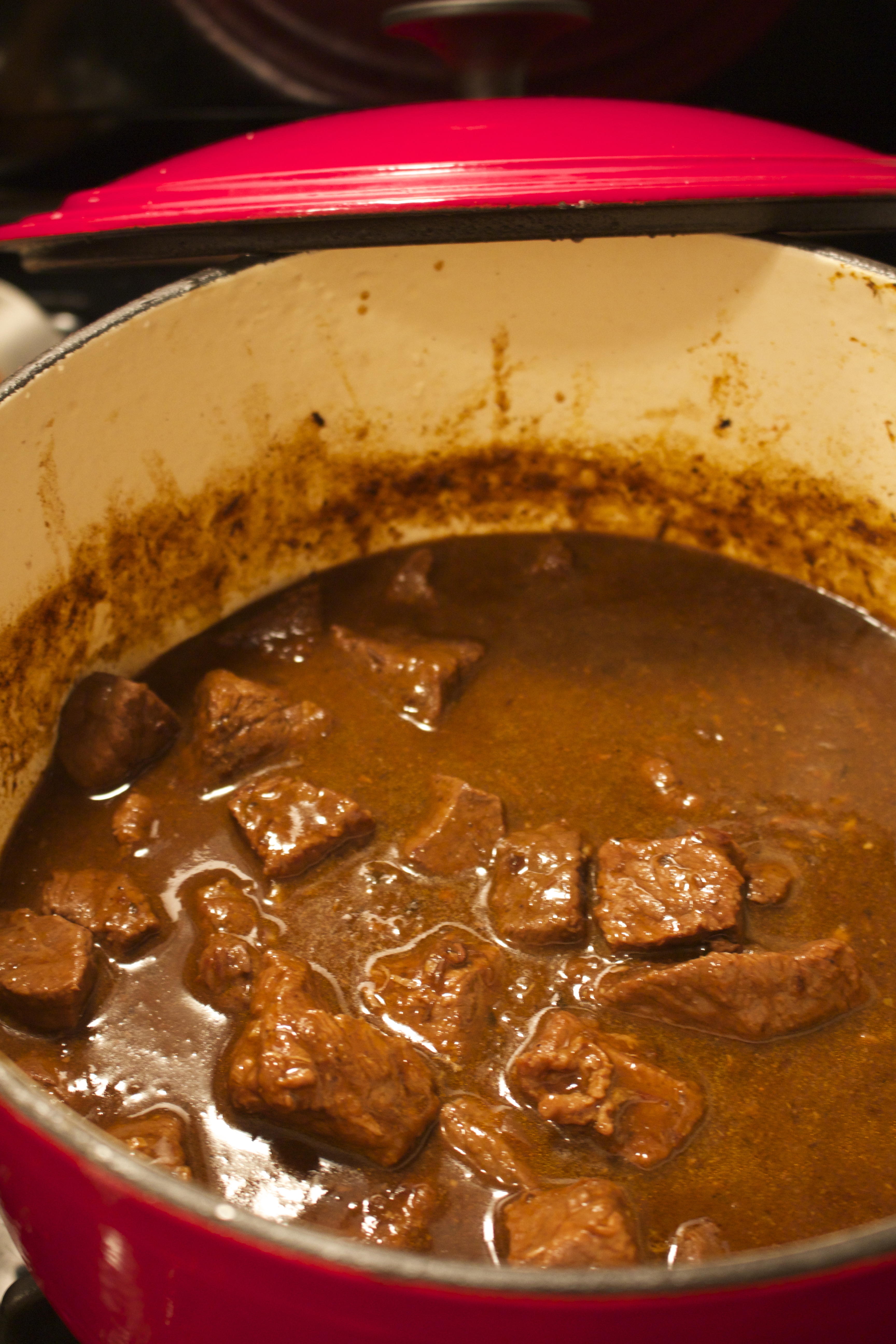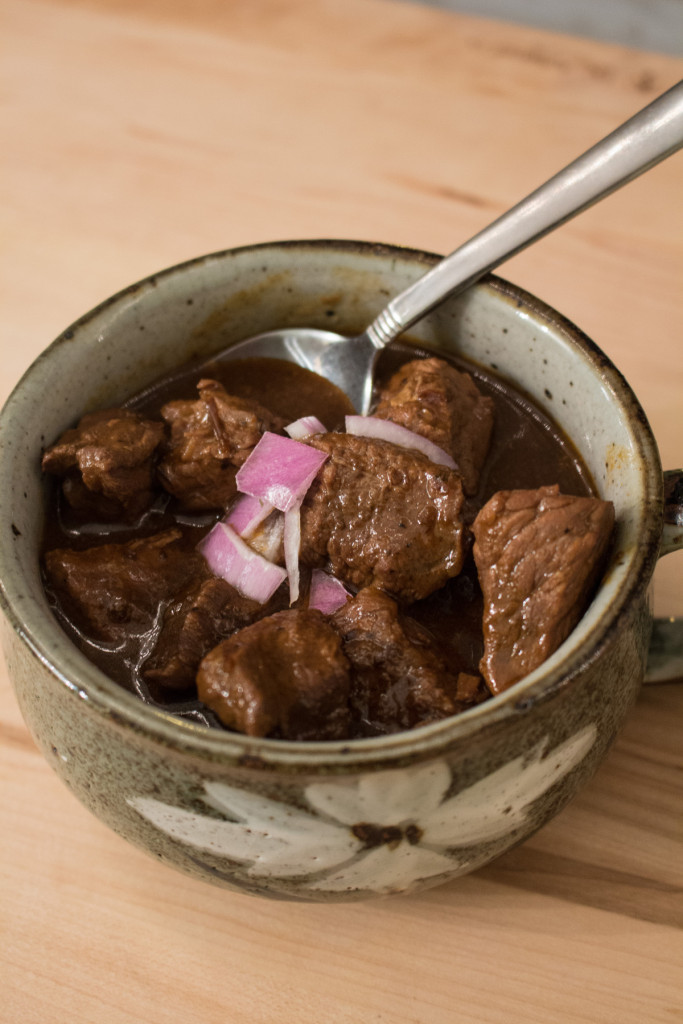 Chili Paste:
2 oz dried, whole ancho or poblano chiles – 6-8 chiles
1 ½ tsp ground cumin
½ tsp fresh black pepper
1 tsp Kosher salt
¼ cup water
5 tbsp lard or beef tallow
3 lbs grass-fed boneless beef chuck – trimmed and cut into 3/4-inch cubes (or you can buy pre-cubed stew meat, which is what my butcher sells)
½ cup onion – finely chopped
3-4 garlic cloves – minced
2 cups beef stock
2 cups water
4 tbsp arrow root flour
1 tbsp maple syrup
1 tbsp apple cider vinegar
1 tsp lime juice
►To make the chili paste, heat the dried chilies in a heavy cast iron pan or dutch oven over medium-low. Lightly brown on each side for 2 minutes, careful not to burn them. Remove from heat and place chilies in a deep bowl covering with boiling water. Allow to soak for at least 20 minutes.
►Drain the chilies, split each, remove stems and all seeds. Run them over a bit of room temp water to remove seeds.
►In a food processor combine chilies, cumin, pepper, salt and water. Grind until pureed and smooth and forms a slightly liquified paste. Set aside.
►Heat 2 tbsp of lard over medium-high heat in a large dutch oven. Coat the entire bottom of the pan with the fat then add in 1 lb of meat. Brown on all sides for 2-3 minutes. Remove beef from pan and place into a bowl away from the stove. Repeat this entire process with the remaining meat, making sure to add 2 tbsp of lard each time. Browning the meat lightly in lard before cooking seals in the juices of the beef.
►Using the same pot, sauté the onions and garlic in 1 tbsp lard over medium heat for 3 minutes. Add in the stock and water. Once well heated, scoop out 1 cup of the liquid into a small bowl. Gradually add in the arrow root, stirring briskly to avoid any lumps. Add back into the pot, stirring to combine.
►Stir in the chili paste, mixing well. Add the beef (and any juices in the bowl) and bring all to a boil. Then immediately reduce heat to a low simmer and cook covered for about 2 hours. When you keep the heat at a slow simmer, you'll produce the most tender and flavorful beef. Boiling toughens the meat so reduce quickly.
►The liquid will reduce to about half and become thick. If it's too thin, add more arrow root flour, but use the same method as before to avoid any lumps.
►Once you're happy with the consistency, stir in the maple syrup, vinegar and lime. Simmer for 10 minutes and then turn off the heat. Allow to sit for 30 minutes so the beef can absorb more of the liquid.
►Serve with chopped red onion, avocado and a squeeze of lime.
*This recipe was modified from Epicurious' True Texas Chili in September 2009.
http://www.epicurious.com/recipes/food/views/True-Texas-Chili-355049