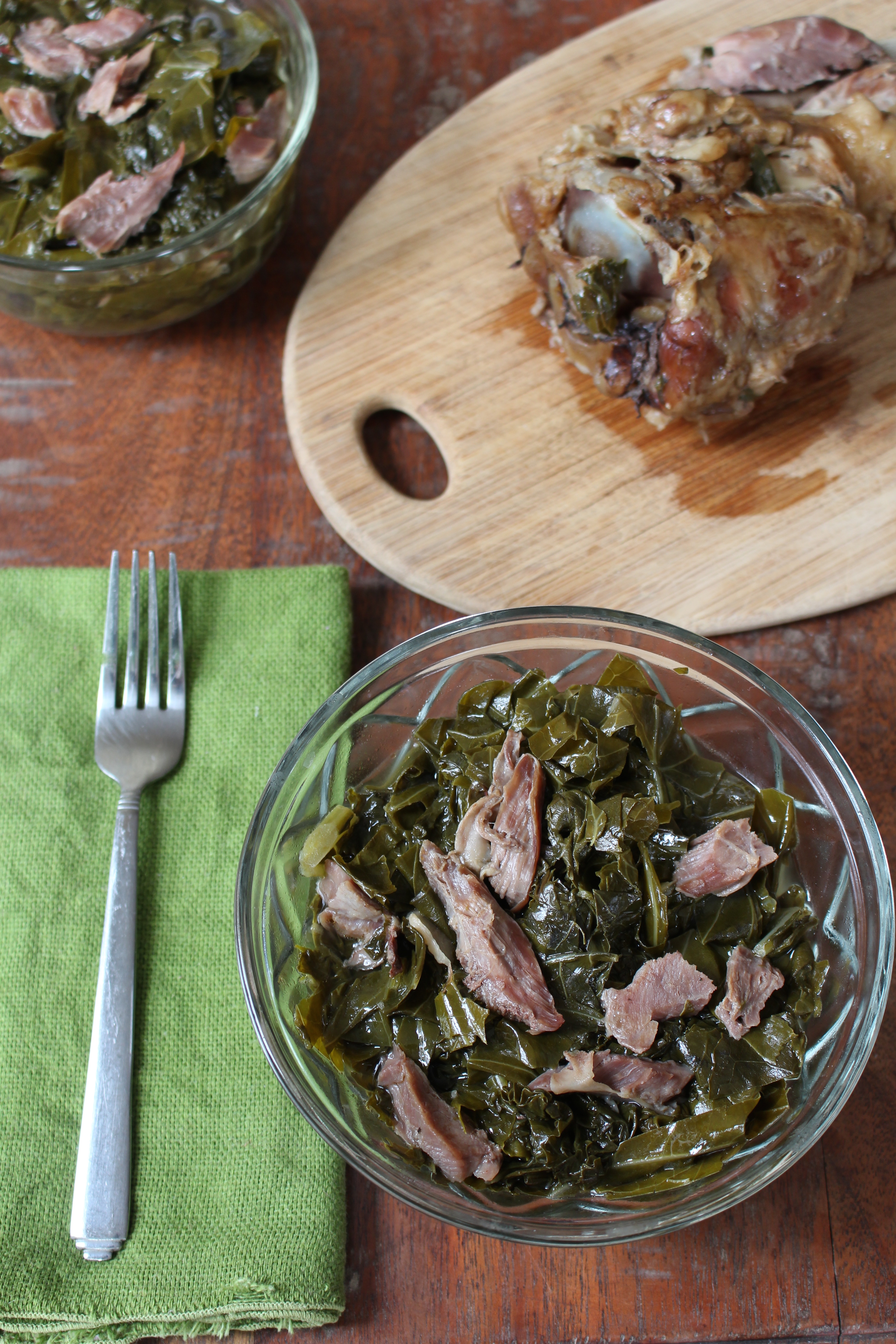 Greens, black eyed peas and pork are always eaten on New Year's Day. In folklore, the Southern tradition goes back to the Civil War. Union troops pillaged the land leaving behind only black-eyed peas and greens. Southerners had to survive on these humble foods. Beans represent coins or closed circles signifying the end of one year and good luck in the next. Greens represent wealth and prosperity. And since pigs root forward as they eat, pork is eaten to symbolize a positive direction in the upcoming year.
Black eyed peas can cause me a bit of stomach upset so I opted out of making a big batch this year. Instead I'll eat just one for food fortune!
Wishing you all prosperity, good health and love in 2015.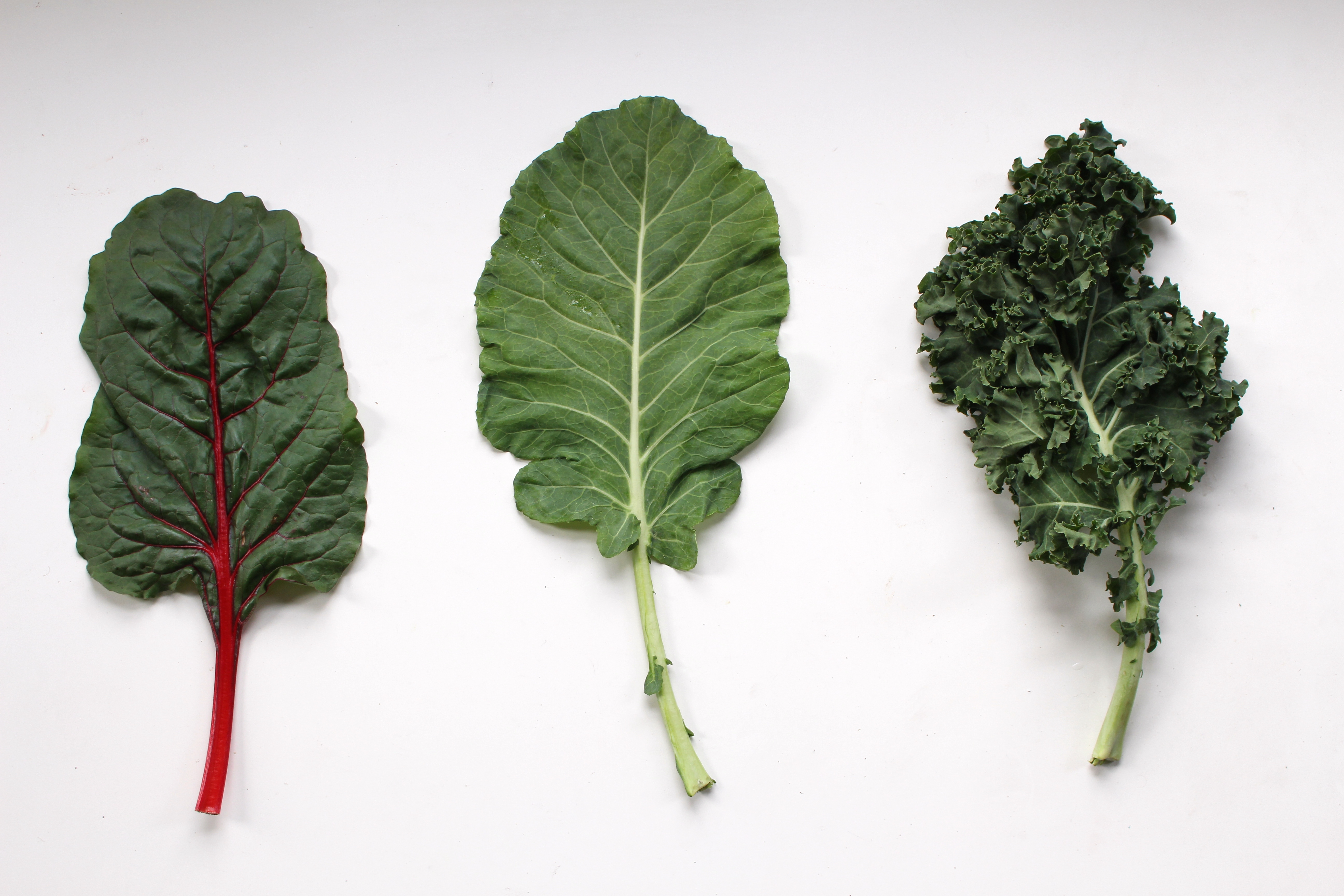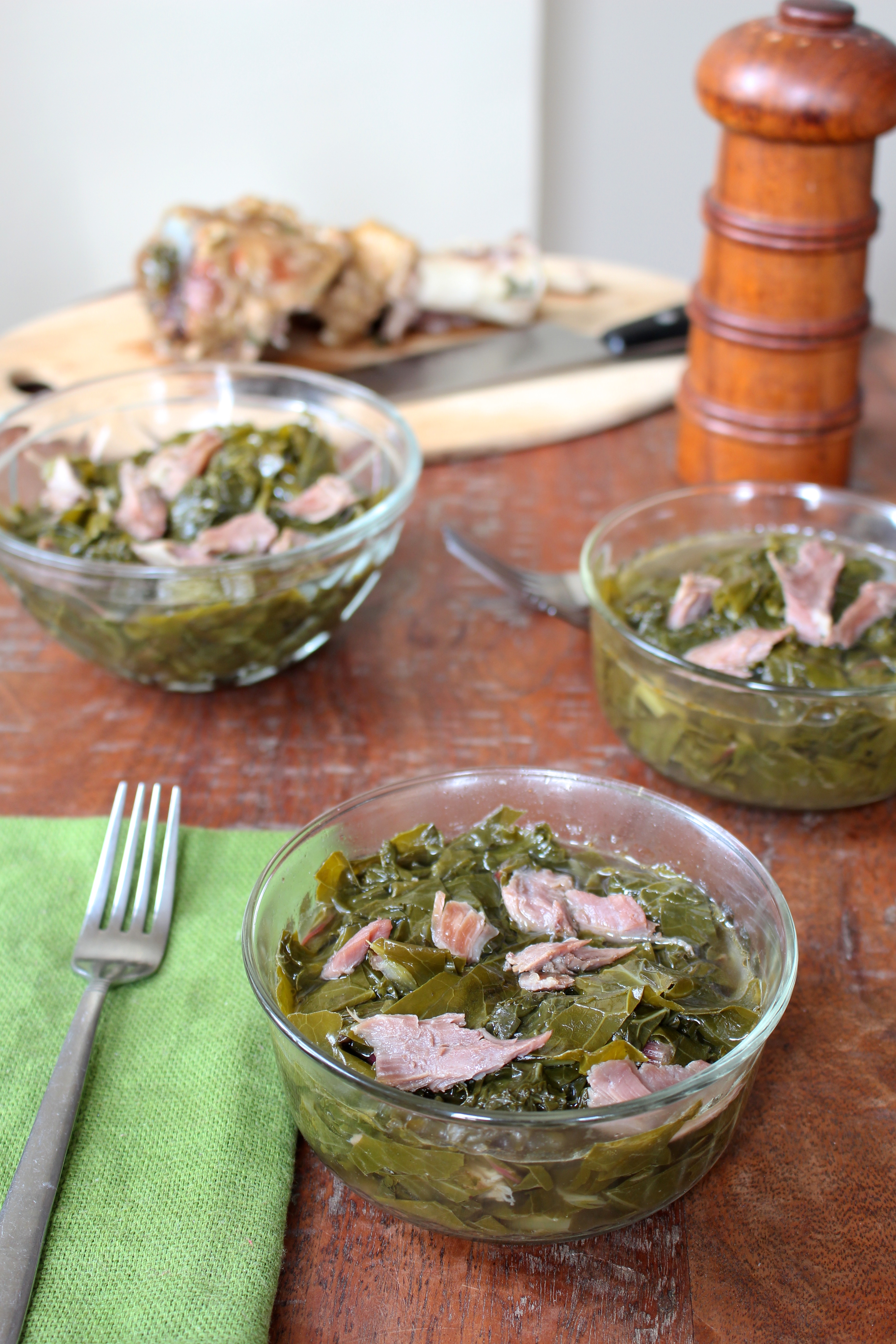 Makes 6 servings.
12 cups water
1 ½ lbs smoked ham hocks
1 tsp black pepper
1 tsp garlic powder
1 ½ tbsp salt
2 tbsp Frank's hot sauce
1 bunch collard greens – about 15 large leaves
1 bunch kale – about 15 large leaves
1 bunch red chard – about 15 large leaves
1 tbsp coconut oil
►In a large pot, bring water to boil over high heat. Add ham hocks, seasoning and hot sauce. Turn down heat to medium low and cook covered for 1 hour.

►Make sure to wash all greens thoroughly. Remove stems by either cutting out with a knife or with your hands. Hold the stem in your left hand and strip the leaf in the opposite direction with your right hand. Save the stems for another dish. Roll up each leaf horizontally and cut into 1 inch slices.
►Add greens and the coconut oil to the pot. Stir together and cook covered for 45 minutes on medium low.
►After cooking, remove the ham hocks and cut off all the meat to add back into the pot. Reserve the bones in your freezer for making broth, have in mind that your freezer needs to be int he right temperature if not it will go bad, so make sure yours is ok and if you need to get one read more here for more solutions
►Serve as a side dish or main meal.