I love recipes that look like the holiday they celebrate. Brussels sprouts and cranberries bring the green and red for a festive Christmas dish.
For this recipe I chose pancetta rather than bacon. Like bacon, pancetta is made from pork belly and cured but it is not smoked. There are lots of flavors happening in this dish and I didn't want bacon overpowering it.
The fresh cranberries are quite tart so go ahead and add a bit more maple syrup if it's too much for your palate. Dried cranberries work perfectly as a substitution, just toss them in after everything else has roasted.
Enjoy!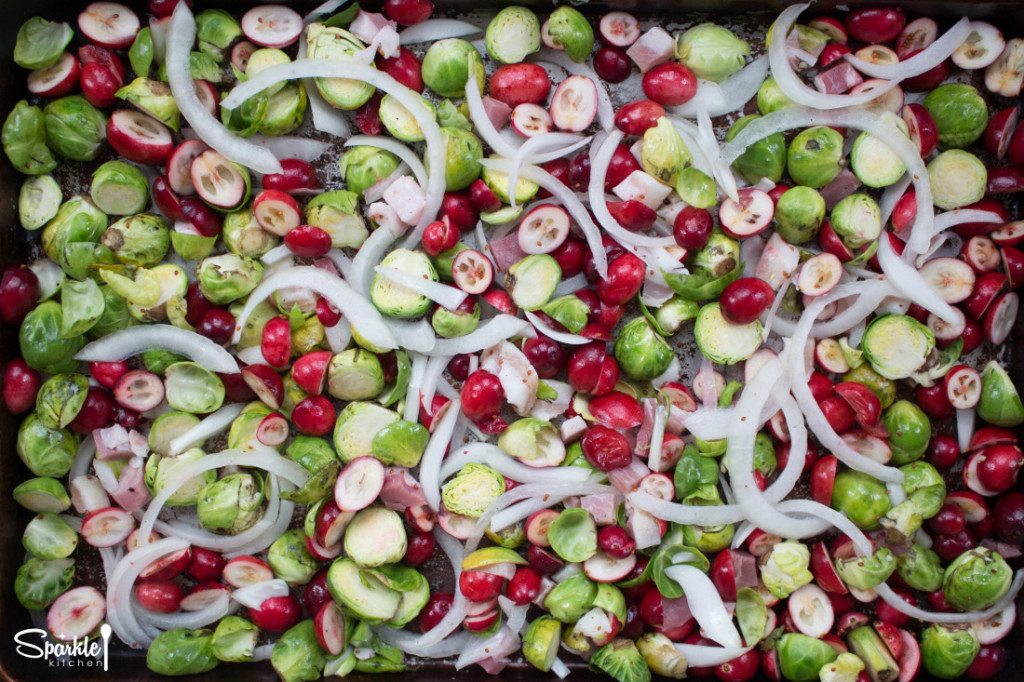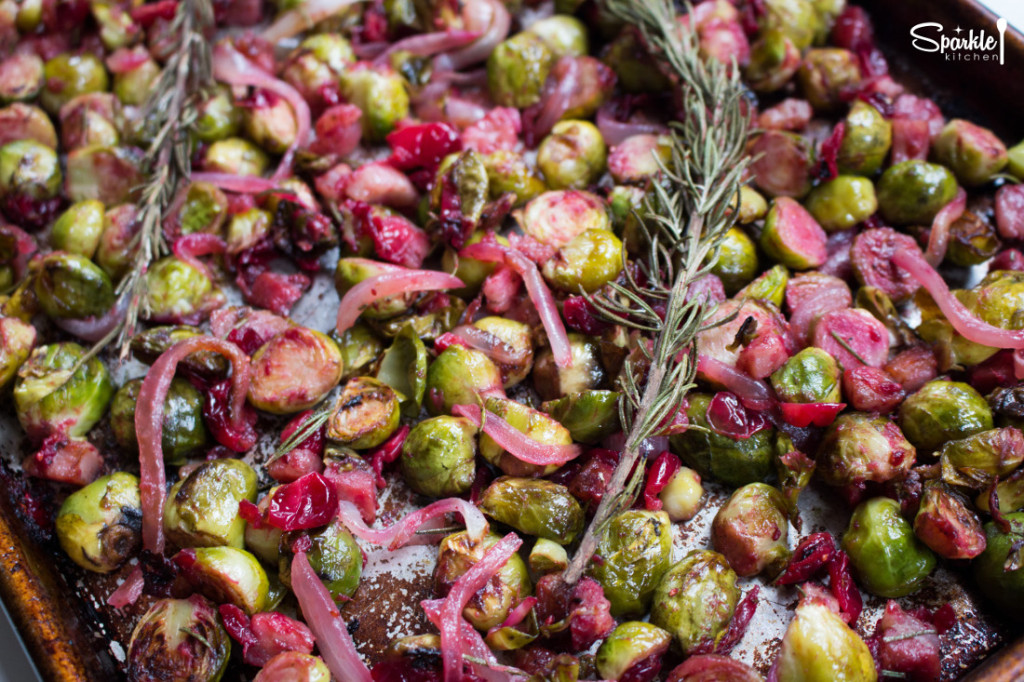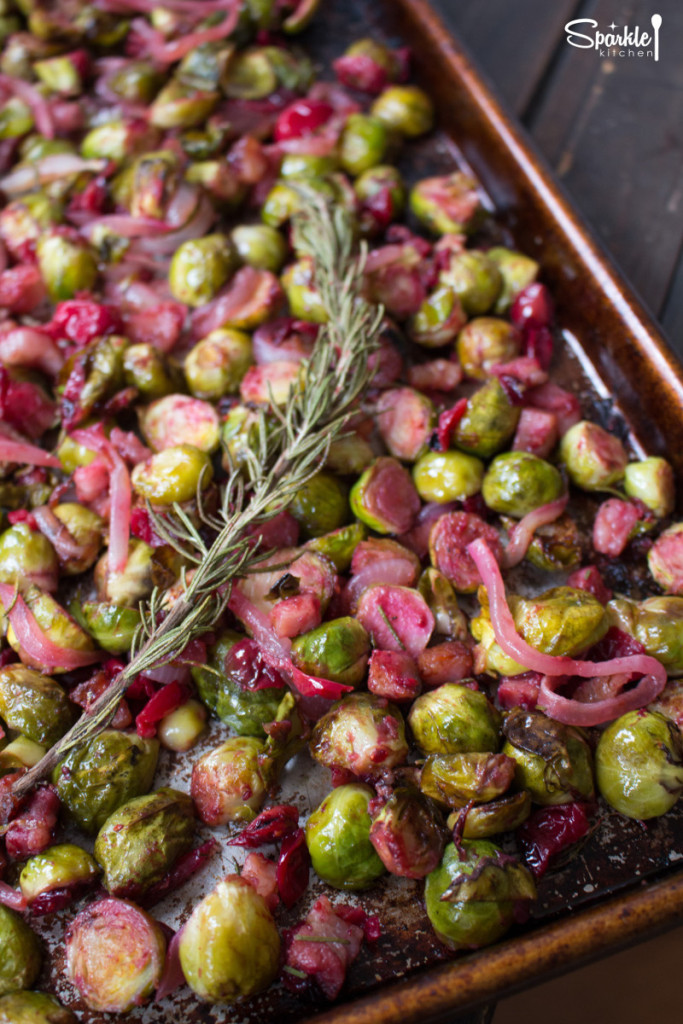 Roasted Brussels Sprouts with Cranberries & Pancetta
2015-11-23 14:26:36
Serves 6
Roasted brussels sprouts with caramelized onions, pancetta, fresh rosemary and fresh cranberries.
Ingredients
2 cups brussels sprouts - sliced in half
1 cup pancetta - cubed into small pieces
1 cup onions - thinly sliced
1 tbsp lard or coconut oil
1 tsp salt
½ cup fresh cranberries - sliced in half*
4 sprigs fresh rosemary
1 tbsp maple syrup
Instructions
Preheat the oven to 375F.
Blanch the brussels sprouts for 2 minutes. Remove from heat, drain in a colander and run cold water over them.
Melt the lard. In a large mixing bowl, toss brussels sprouts, pancetta, onion and cranberries with lard and salt.
Divide everything among pans so that it is evenly spread out and touching the bottom of the pan. This will ensure that the brussels sprouts stay crispy.
Roast for 20 minutes, tossing everything halfway through cooking.
Discard rosemary sprigs. Stir in maple syrup and serve hot.
Notes
*Substitute the fresh cranberries with dried. Just don't roast them. Toss them with the vegetables after roasting.
Sparkle Kitchen https://sparklekitchen.com/