I dream of smoothies in yoga class.
The room is 105F degrees with 60% humidity and pools of sweats are making an island out of my yoga mat. I love every minute of the intensity. And after working that hard I want a reward.
On the really tough days, visualizing myself sipping down a cool, refreshing smoothie is the only thing that gets me through class. I also wouldn't hate one poured right over my head.
There is an issue with smoothies though. Loads of sugar from the fruit. It is naturally occurring sugar but I still have to watch it. I can down 24 ounces in under five minutes. In real food that can equal one whole banana, ten strawberries, half a mango and a cup of coconut milk. That's almost 400 calories and 37 grams of sugar. I wrote an article on the pros and cons of smoothies here.
So how about fruit-free smoothies! Less natural sugar, a focus on vegetables and more micronutrients. The first two recipes are ones I created and then I rounded up another five from incredibly talented recipe creators I admire.
Enjoy!
SWEET POTATO GINGER SMOOTHIE by Sparkle Kitchen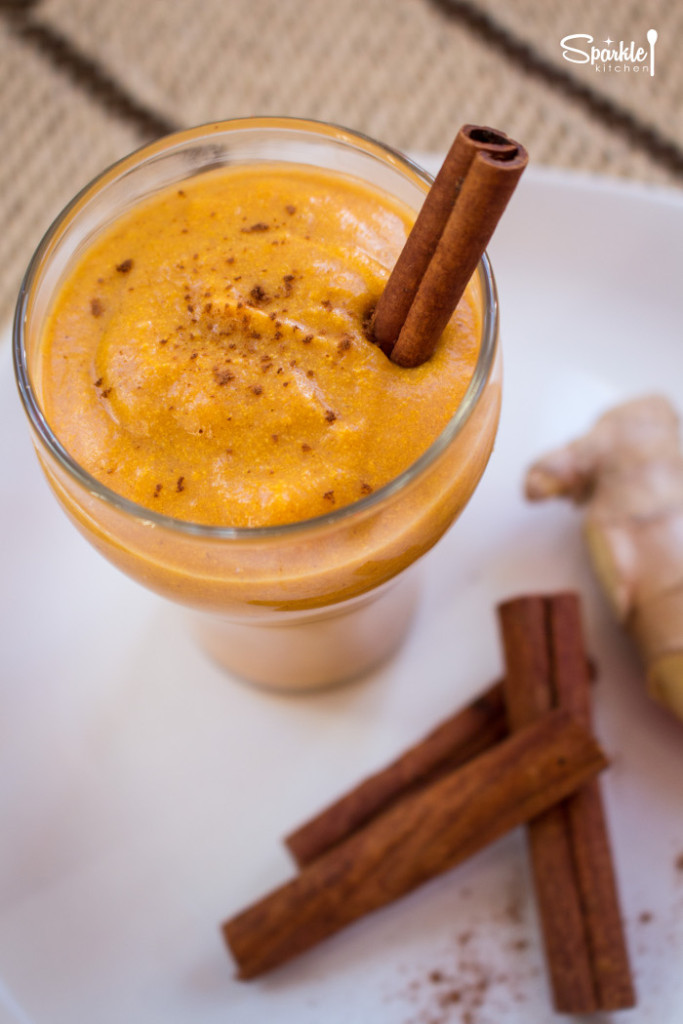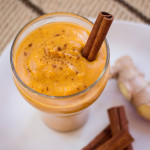 Sweet Potato Ginger Smoothie
2016-01-15 12:11:08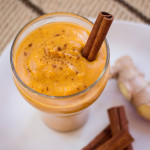 Serves 1
No sugar, sweet potato pie smoothie with a kick of fresh ginger.
Ingredients
½ cup cooked sweet potato, cold
¼ cup full-fat canned coconut milk
2 tbsp water
3 tsp fresh ginger - grated
¼ tsp ground cinnamon
¼ tsp vanilla
¼ tsp lemon
Instructions
Place all ingredients into a blender. Blend on high for 2 minutes until well incorporated.
Serve immediately or store in the fridge up to 3 days.
Sparkle Kitchen https://sparklekitchen.com/
GREEN SUPER SMOOTHIE by Sparkle Kitchen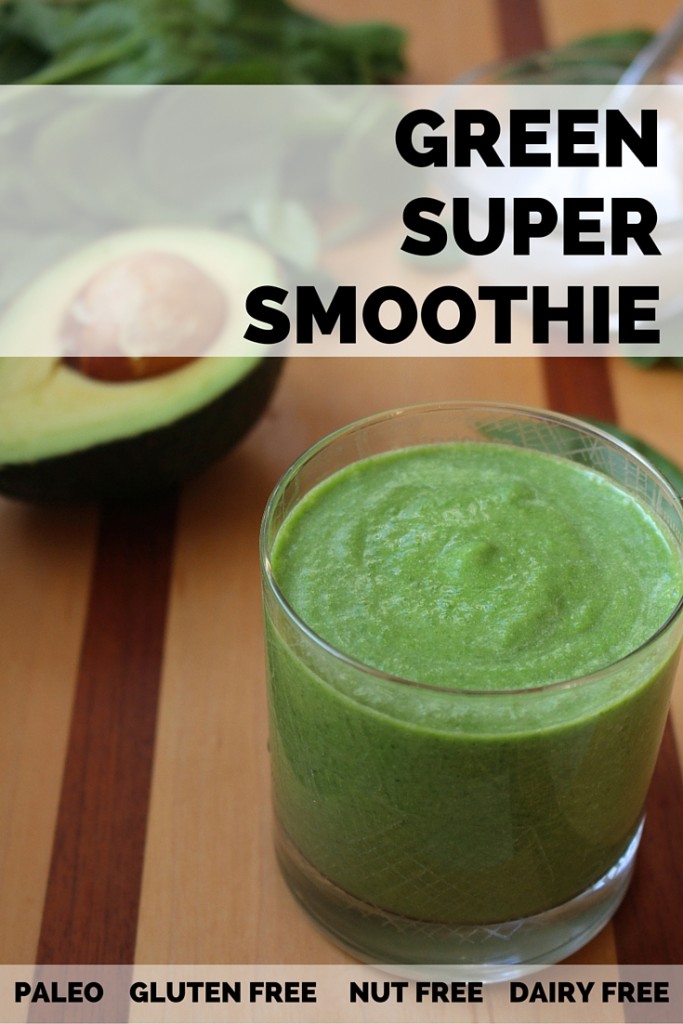 CHOCOLATE AVOCADO "GREEN" SMOOTHIE by The Artisan Life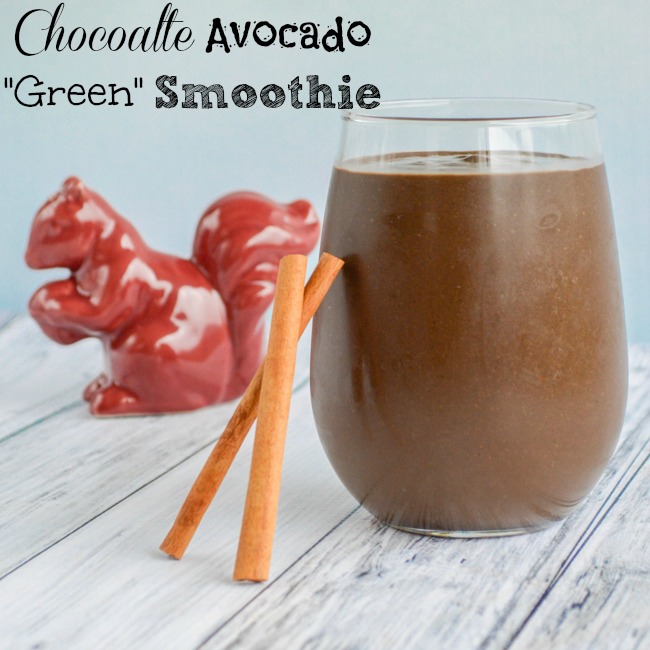 FRUIT-FREE GREEN SMOOTHIE by In Sonnet's Kitchen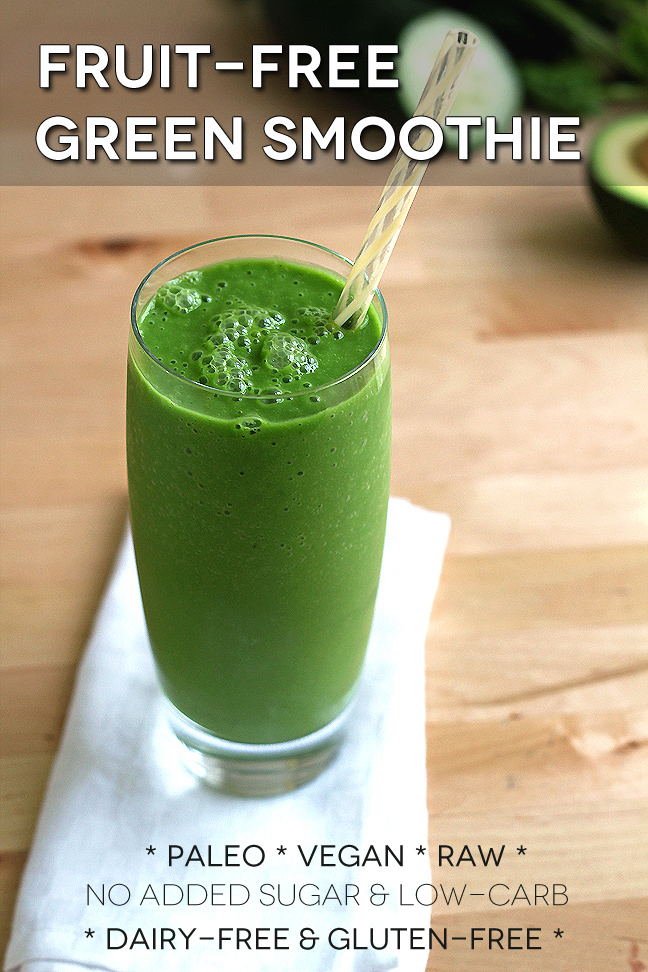 BUTTERNUT SQUASH SMOOTHIE by Whole Heartedly Healthy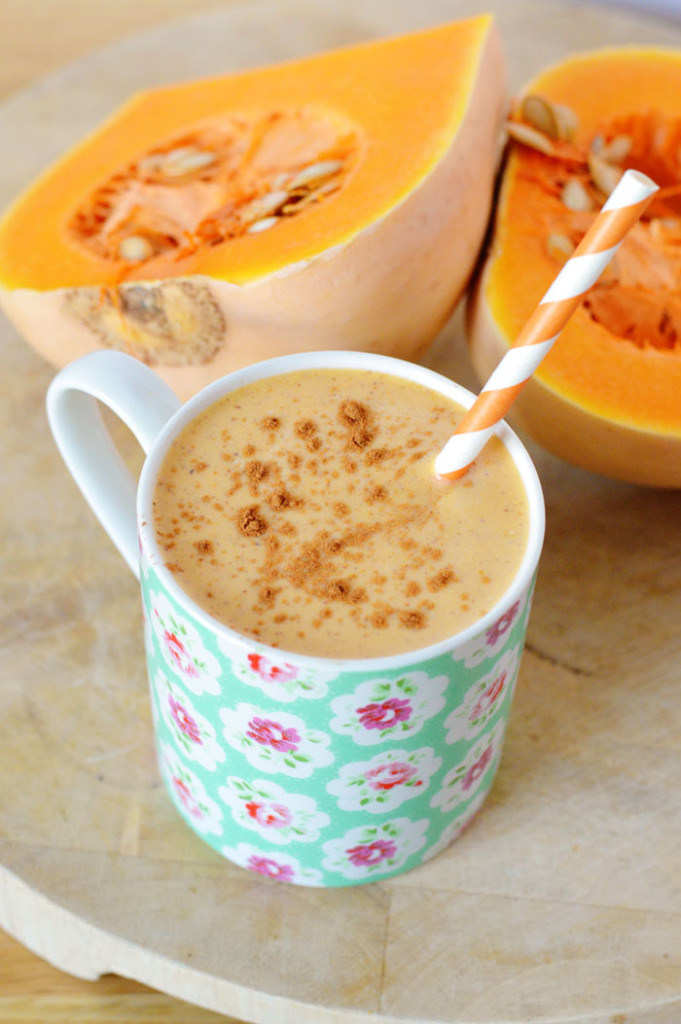 PUMPKIN SPICE SMOOTHIE by Elana's Pantry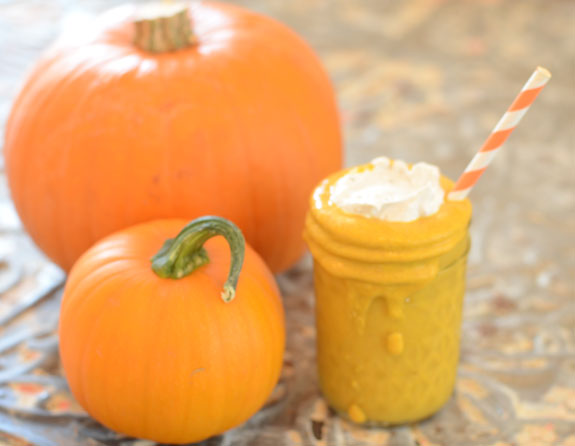 HOLIDAY SPICE VEGGIE SMOOTHIE by Dig Primal