Once I made a soup entirely out of garlic. You could smell me coming from a mile away for weeks. That soup was made with ten bulbs of garlic, bacon drippings, heavy cream and topped with crumbled bacon. Then I served it with homemade bacon-cheddar bread. Whoa, that was one pungent meal.
This Creamy Caramelized Onion Soup was inspired by that meal. I wanted to recreate a dairy-free version of the soup but without the intensely, overwhelming garlic. Onions were the answer. The main thing to get right with this is the texture. I'm not a fan of completely pureed foods. You might as well serve a jar of baby food. So the trick is to only puree half and leave the rest in their sautéed state.
To add some crunch, I fried up an extra onion and used America's Test Kitchen recipe for Crispy Onions. SO. Darn. GOOD!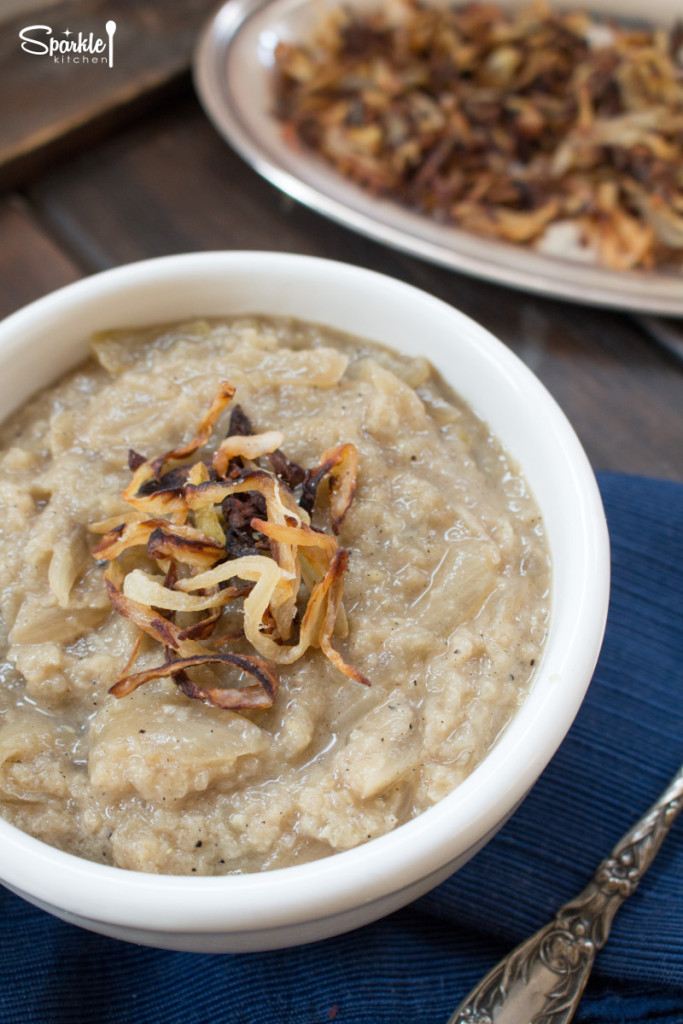 This is the December edition of the Local Eats Project. Garlic and onions are abundant year-round in the Northeast. I picked up these two ingredients and a chicken for the broth at the farmers market. Everything else I purchased at my local food co-op.
If you're new to the Local Eats Project you can find all the rules to play along here. But basically, once per month I'm making one meal entirely from local foods.
Here are the farmer market ingredients I took home:
7 yellow onions $03.75 ($2.50 per lb)
3 bulbs garlic $00.30 ($10 per lb)
1 chicken (for broth) $17.65 ($4 per lb)
TOTAL $21.70
I'd love to see your Local Eats Project recipes! Post the recipe, photos and cost of your meal on your website or any social media site and share the love of local food, #localeatsproject.
Enjoy!


Click here for all the Local Eats Project recipes.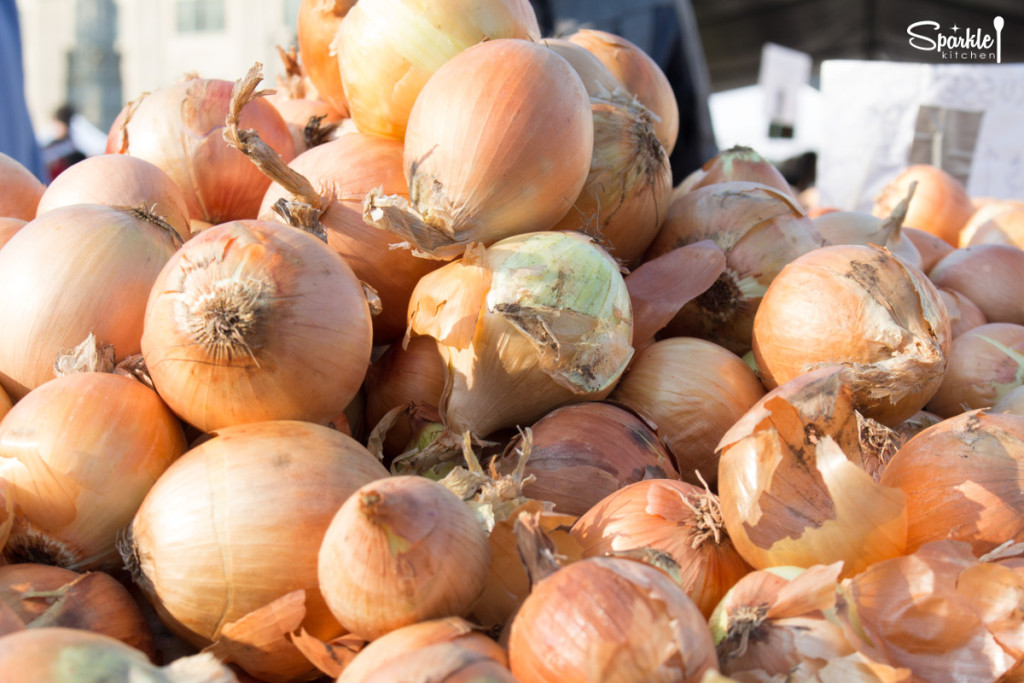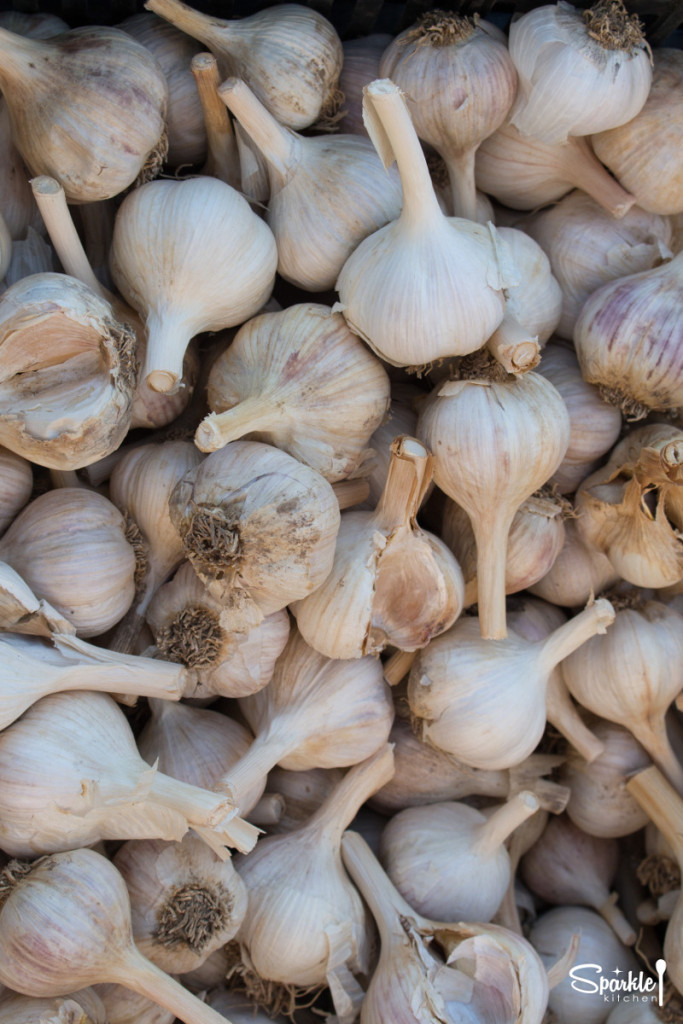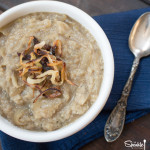 Creamy Caramelized Onion Soup
2015-12-14 06:28:00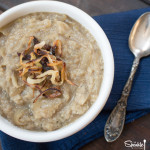 Serves 4
A creamy caramelized onion soup with an abundance of roasted garlic. Dairy-free and can be made vegan.
Ingredients
1 ½ lb or 6 cups yellow onions (about 6 onions)
4 tbsp lard or coconut oil
3 tbsp roasted garlic
1 cup broth
1 tsp salt
½ tsp black pepper
2 tbsp dry white wine or apple cider vinegar
Instructions
Roast the garlic in the oven at 350F for 30 minutes. Set aside to cool.
In a large pot over medium-high heat, sauté the onions in three batches. Melt 1 tbsp of fat in the pan with each batch and sprinkle ¼ tsp of salt over each. Cook for 3 minutes.
Puree the roasted garlic in a food processor than add half of the onions. Puree until creamy.
Pour the puree into the pot with the sautéed onions. Heat to medium and add the broth, pepper, remaining fat and salt, and wine. Cook for 5-8 minutes, stirring occasionally.
Serve topped with crispy onions.
Notes
For the topping I used America's Test Kitchen recipe for "Crispy Onions."
Sparkle Kitchen https://sparklekitchen.com/