Coconut is a dairy-free girl's best friend. It's that huge sigh of relief when you realize creamy ice cream can still be a part of your life. I did a little dance the first time I tasted coconut whipped cream. I wanted to shout, "Yay! My tastebuds are no longer deprived!" Coconut makes a delicious alternative that's rich in key nutrients.
High in magnesium, 1 cup of coconut milk contains 88.8mg and this combined with it's content of calcium keeps muscles and nerves functioning properly. It is also an excellent source of potassium, where 1 cup has over 630mg compared to 422mg in 1 banana. It is also rich in vitamins C, E, B1, B3, B5 and B6.
A saturated fat, coconut is a medium chain fatty acid and quickly absorbed as energy in the liver. The body views it as priority energy and is therefor less likely be stored as fat. Coconut's fat make-up contains lauric acid which the body converts to monolaurin, an antiviral and antibacterial that protects against infections and viruses. It is easily digested, making it a good choice for people working to heal their gut.
This table is a good run-down of all the nutrition in coconut milk.
For the best results and the most nutritional value, I recommend using organic, canned full fat coconut milk or cream. Native Forest
and Let's Do Organic
are good brands I like. Coconut milk separates into water and cream in the can. When you open the can, drain off the water and use the cream for all the substitutions below. You can drink the water or add it into smoothies. Watch my video on how to do this here.
1. Coffee & Tea Creamer – add a spoonful of coconut cream right from the can into your cup.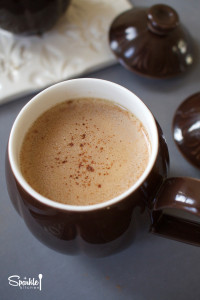 2. Creamy Soups – stir 2-3 tablespoons into any cream-based soup, such as a bisque or cream of mushroom soup.
3. Chowders – substitute coconut milk for the heavy cream
4. Substituted for cream and milk in any recipe
5. Whipped Cream – How to Make Dairy Free Whipped Cream
6. Creamy Dressings – Dairy Free Ranch Dressing by Grass Fed Girl
7. Creamy Dips like Spinach Artichoke Dip from Paleo Parent's Real Life Paleo
8. Substitute for Sour Cream in any recipe + ½ teaspoon lemon juice
9. Curry Sauces
10. Smoothies – add ¼ cup to any smoothie – Find my Green Super Smoothie recipe here.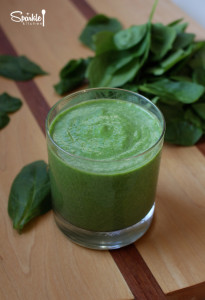 11. Ice Cream – Sugar Free Coconut Vanilla Ice Cream by In Sonnet's Kitchen
12. Milkshakes – substitute coconut milk for the ice cream
13. White Chocolate Candy – Better Than Candy Nut Crunchies by Free Coconut Recipes
14. Candy Bark – Holiday Salted Peppermint Bark by PaleOMG
15. Cream Cheese – 5 Minute Coconut Cream Cheese by The Spunky Coconut
16. Cake Frosting – layer thick coconut cream between cake layers and on top
17. Pumpkin Pie – Find my recipe here.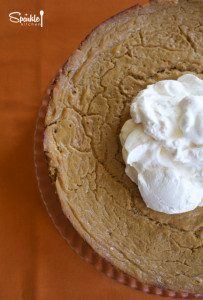 18. Frozen Pudding Pops
19. Chia Seed Pudding
20. Hot Chocolate
21. Combine with eggs for custard
22. Add to Scrambled Eggs
23. Substitute for Creme Fraiche
24. Alfredo Sauce – Find my recipe here.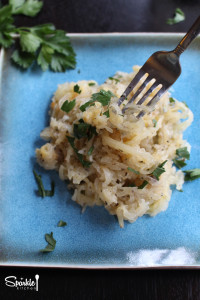 25. Added to Mashed Potatoes
26. Substitute for condensed milk in any recipe + 1 tsp honey
27. Caramel Sauce – 3 Step Honey Caramel by The Urban Poser
28. Coconut Yogurt – Simple Coconut Yogurt by Paleo Plans
References:
Harry Belafonte and the secret proteome of coconut milk, http://www.ncbi.nlm.nih.gov/pubmed/22037231
Coconut Milk Benefits, http://www.med-health.net/Coconut-Milk-Benefits.html
1 Can Full Fat Coconut Milk Recipes, https://www.pinterest.com/recipes/1-can-full-fat-coconut-milk/