A little late for Mardi Gras but I'm always in the mood for cajun spices. My foodie palate was set by my parents, who where heavily influenced by the flavors of New Orleans. We would take weekend trips to the festive city, solely for the purpose of eating. The weekend was spent feasting on the city's finest. Oysters, jambalaya, blackened fish and world famous gumbo. Those cajun flavors will never leave me.
This recipe is made with canned salmon to keep things simple. It's one of those items I always have stocked in my pantry to ensure I eat enough omega 3s. The nutrition power that is omega 3 fatty acids continues to amaze me. Some psychiatrists are even beginning to prescribe omega 3 fats as a substitute or enhancer for antidepressant medications, 1 gram per day of EPA or EPA+DHA. Our brains are 80 percent fat, the highest of any organ, and a high proportion of these fats are the long chain omega 3 (EPA and DHA). So omega 3s are critical for normal functioning of adult brains.
Wild caught canned salmon has a high percentage of omega 3s than the farmed variety. Use this guide to help you find one. Two brands I trust are Wild Planet
and Vital Choice
. Many offer it with the bones still in as well. This is the one you want to buy. All those bones provide extra calcium and if you have difficulty getting enough of this important mineral, canned fish is a good way to get it. Four ounces of canned fish with bones provides a third of the 1000 milligrams you need in a day.
For the mayo in the recipe, I recommend making your own. Watch my 1 Minute Mayo video and see the magic of emulsifying!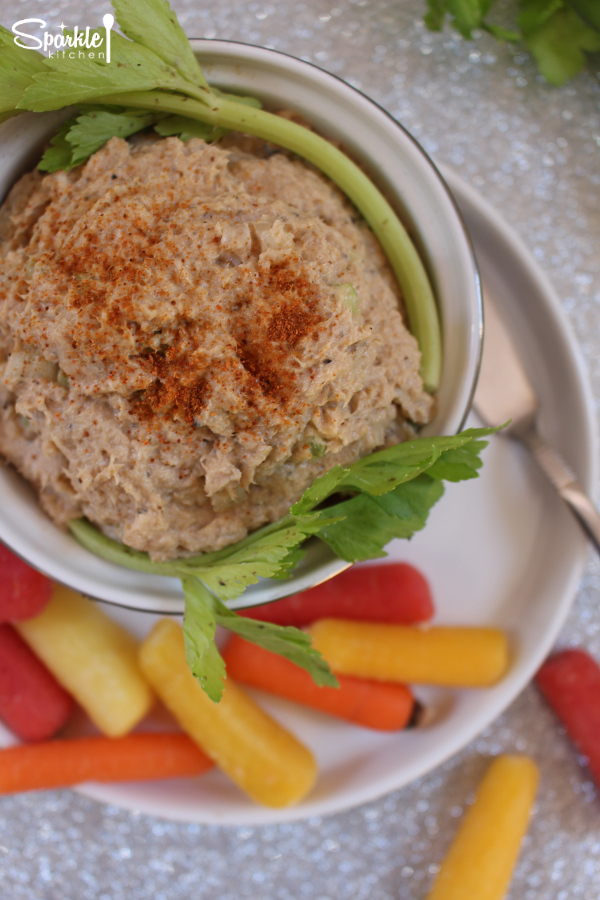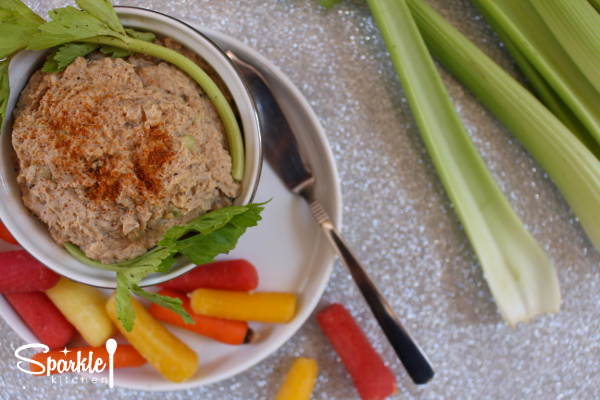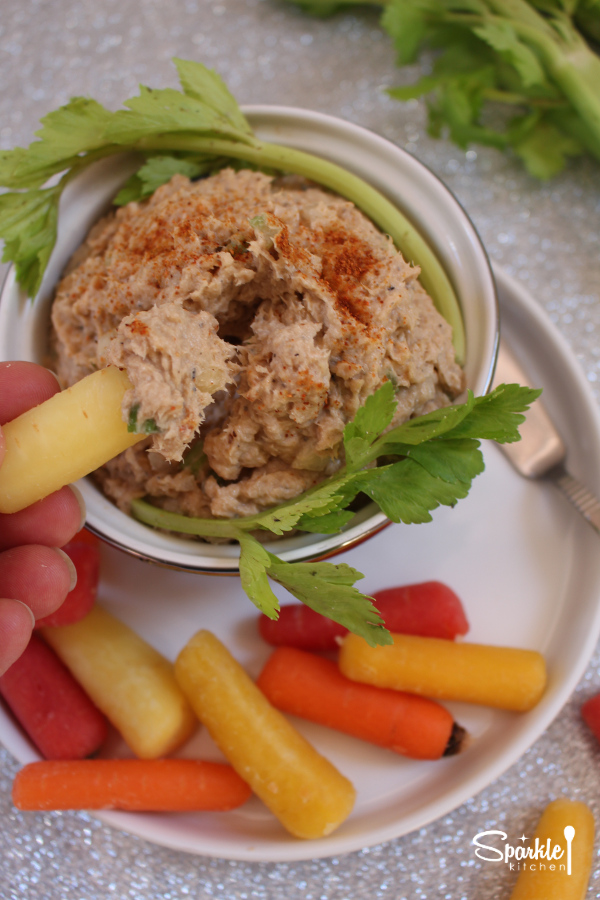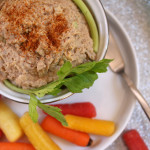 Spicy Cajun Salmon Dip
2015-04-03 11:42:41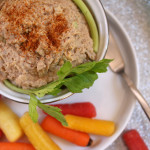 Serves 6
Spicy salmon dip with cajun flavors.
Ingredients
1 15 oz can wild caught salmon - with bones
2 tbsp mayo - homemade preferred
1 tbsp canned coconut cream
1 tbsp fresh lemon juice
1 tsp dijon mustard
3 tsp hot sauce
3 tbsp finely chopped celery
3 tbsp finely chopped onion
¼ tsp salt
¼ tsp pepper
1 tsp cayenne pepper
½ tsp garlic powder
Instructions
In a large mixing bowl, combine all ingredients and stir well. Remember to keep the bones in the mix for extra calcium! They dissolve with enough vigorous stirring so you'll never taste them.
Serve with raw celery, red pepper and carrot sticks.
Keep refrigerated for up to 1 week.
Sparkle Kitchen https://sparklekitchen.com/
Resources:
The Jungle Effect: Healthiest Diets from Around the World–Why They Work and How to Make them Work for You by Daphne Miller M.D. 2009.