Chia seeds are a funny little food. Just add water and they gel up into a gooey substance.
What causes this gelling action? Chia seeds are hydrophilic which means they can take on a lot of liquid for their size. This is because of it's composition: 5% water, 19% protein, 33% oils, and 43% fibre, of which about half is soluble. The high amount of soluble fiber allows chia seeds to gel up in water.
Hyped to a be a real superfood, they actually don't measure up to their claims. Chia seeds are just another food with some nutritional benefits. I only occasional include them in my diet and feel best when it's in a dessert.
Chia pudding comes together quickly and the consistency is always satisfying. By blending mango with coconut milk, there is no need for additional sweeteners. I'm trying to avoid added sugars and fruit is a great alternative.
Enjoy!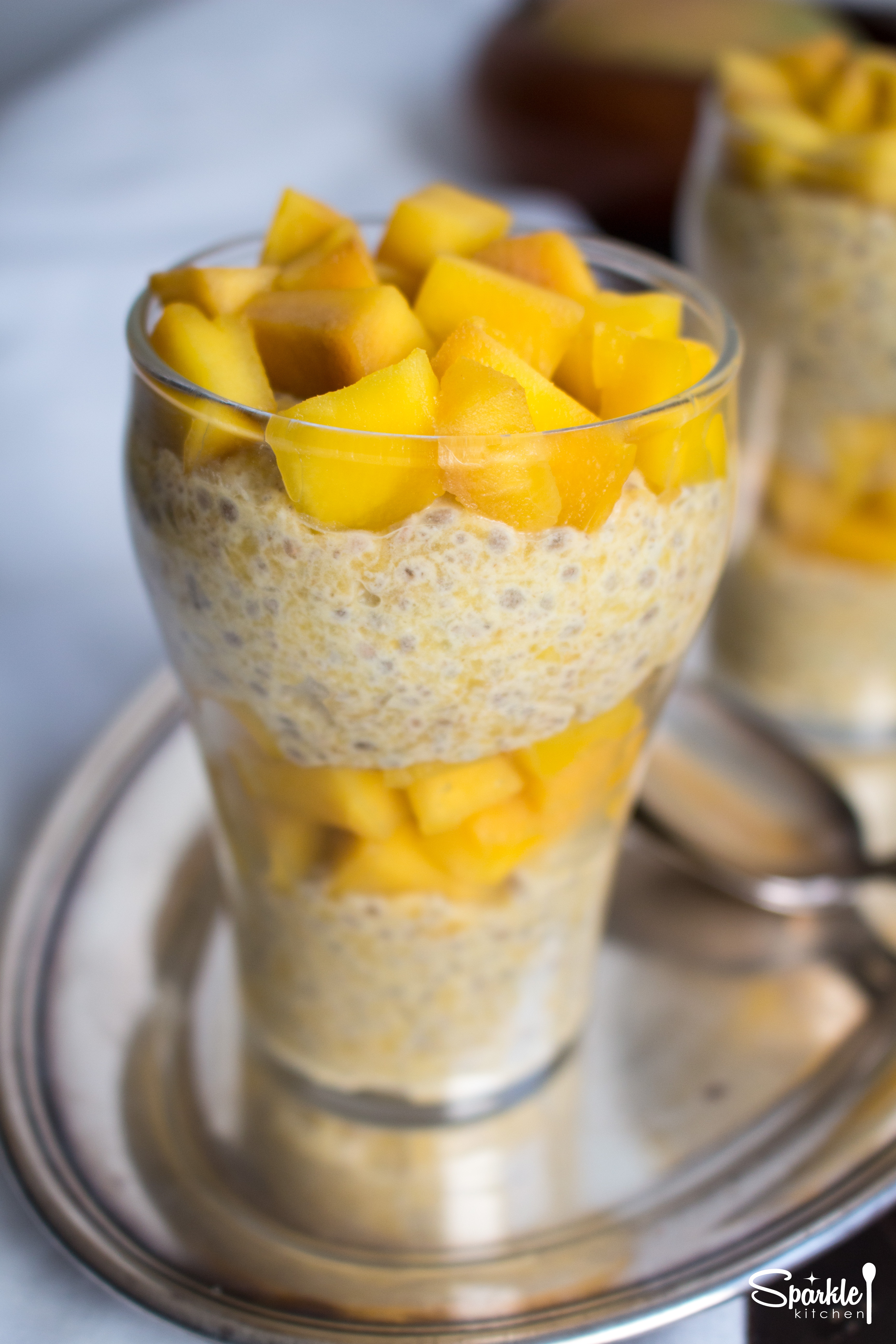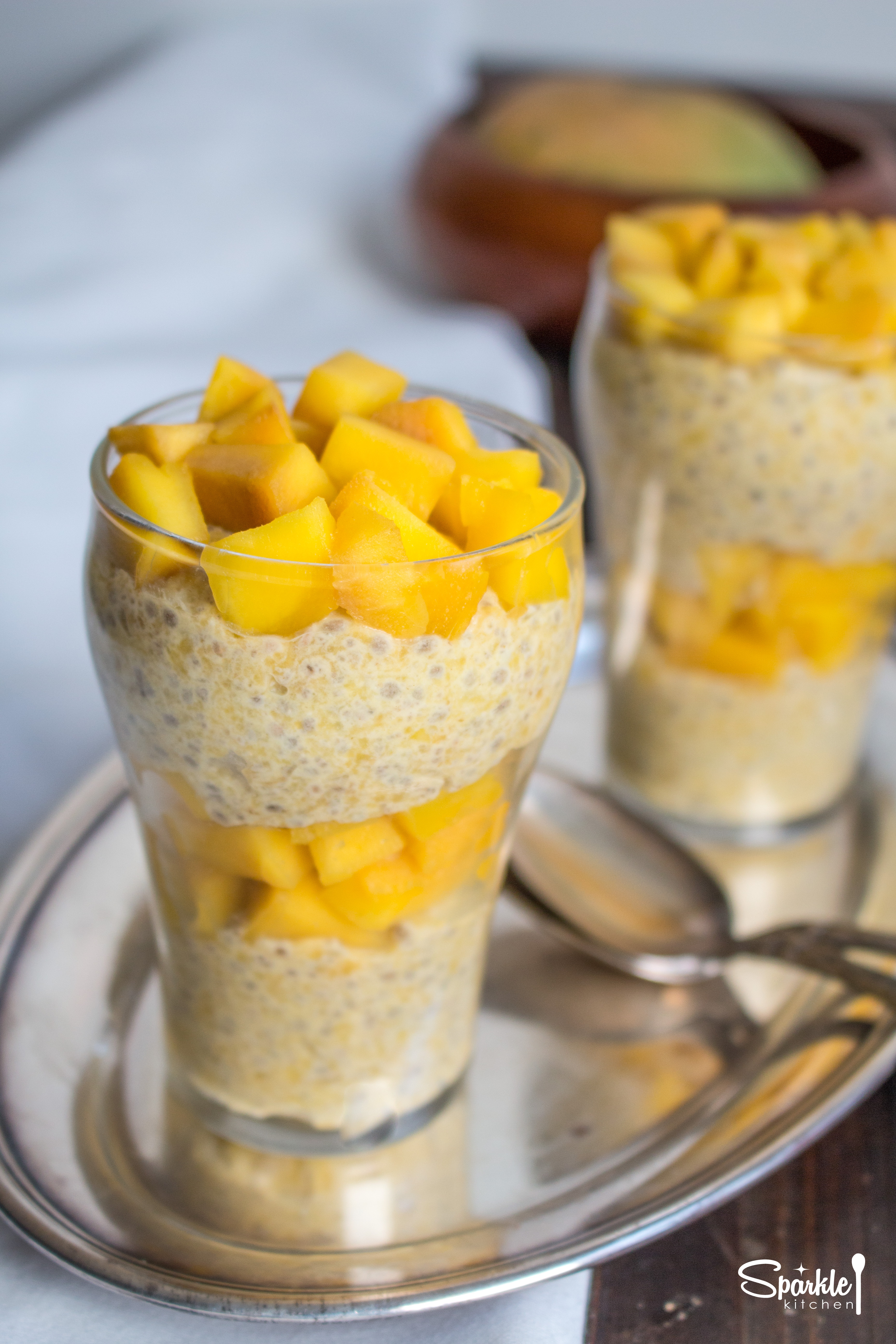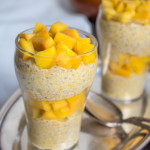 Mango Chia Pudding (No Sugar Added Dessert!)
2016-03-04 07:28:37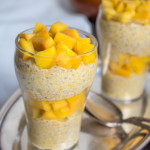 Serves 8
Sweet Chia Pudding with Mango and no added sugars!
Ingredients
1 can fullfat coconut milk
2 cups fresh mango - chopped
4 tbsp chia seeds
1 tsp vanilla
Instructions
Add coconut milk and mango to a food processor or blender. Blend on high for three minutes until well incorporated. If you want more mango chunks, only blend for 1 minute.
Pour into a large mixing bowl and add the chia seeds and vanilla. Stir constantly for 2 minutes. The chia seeds will plump up and absorb the liquid.
Let the pudding chill in the refrigerator for at least 30 minutes before serving.
Serve with fresh chopped mango.
Sparkle Kitchen https://sparklekitchen.com/