With early morning dew still on the ground, I grab my reusable grocery bags and I'm out the door. My neighbors are quiet, indulging in a few extra hours of sleep on Saturday morning. The farmers market is waiting and I want the best selection.
The market crowds and things can sell out quickly. But I've learned this is not the norm in the rest of the country. Only one percent of all food sales come from farmers markets. Most food is bought from grocery stores or the massive super stores. And I get it. They're convenient, reliable and I understand that people find comfort in the familiar.
Another argument I often hear against famers markets is that it is difficult to make a meal out of items purchased from the famers market alone. It requires multiple shopping trips and people just don't have the time. Well I'm partnering with friends on the Farm to Table Challenge to show that is just not true.
With some planning and an open mind, you can easily put together delicious, complete meals from items purchased solely from farmers markets. Use this guide to learn how to grocery shop at markets.
I created two dishes with all local, seasonal ingredients: Fresh Peach & Heirloom Tomato Salad and Steamed Mussels with Leeks, Garlic and White Wine.
Summer produce is winding down and I wanted to take advantage of the tomatoes, peaches, fresh herbs and leeks still in season.
Here's the cost breakdown:
tomatoes $6.25 ($5 per lb)
mussels $10.50 ($3.50 per lb)
leeks $3 per stalk
garlic $.50 ($10 per lb)
basil $3 per bunch
peaches $7.15 (3.50 per lb)

To find out which foods are in season when in your region, use a harvest calendar.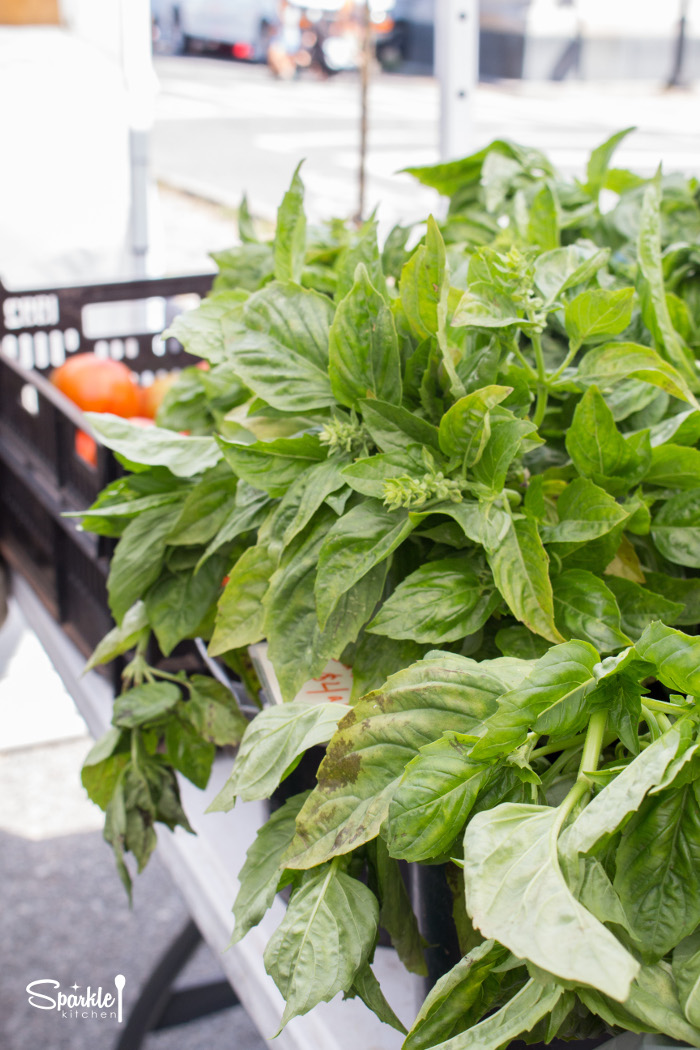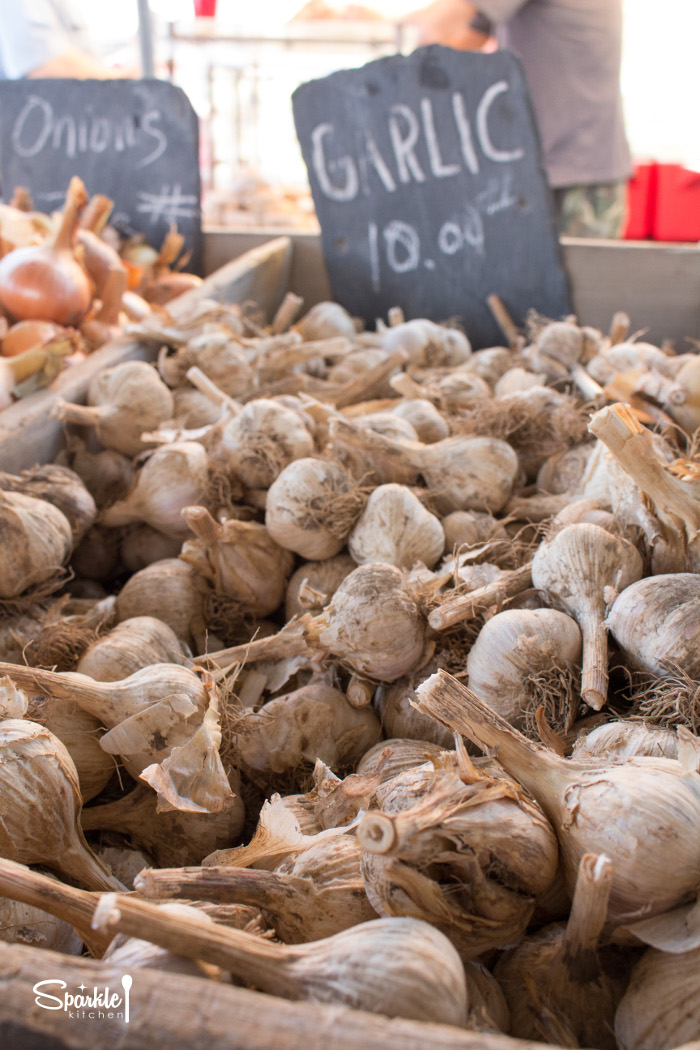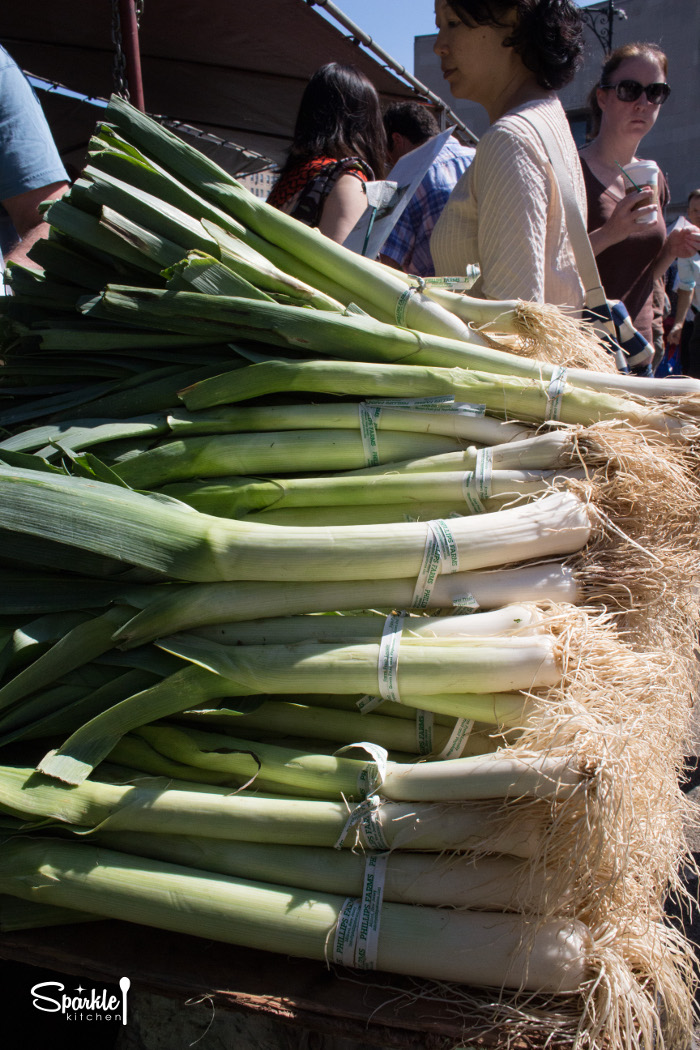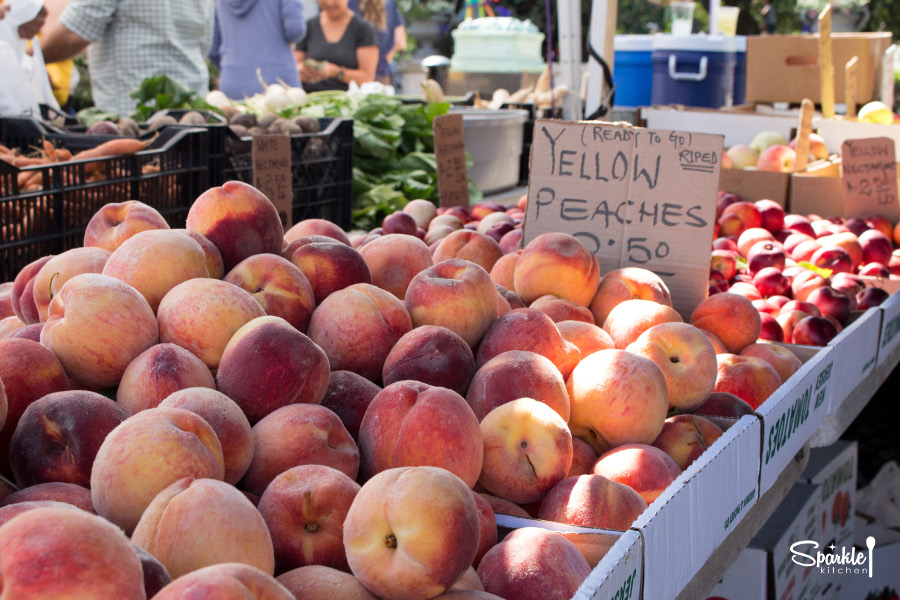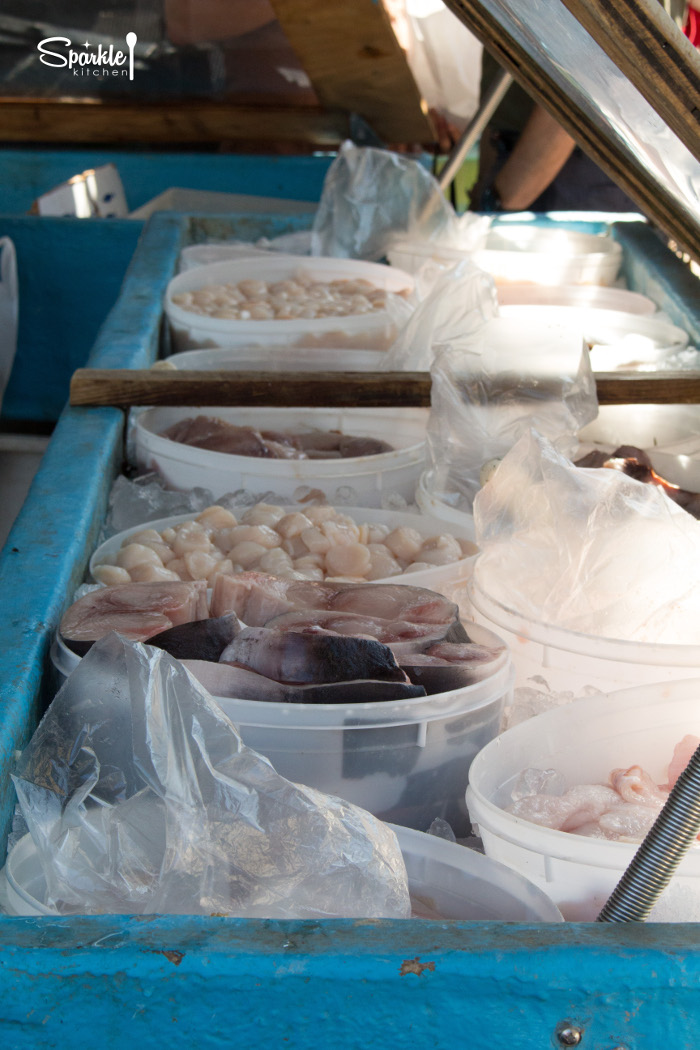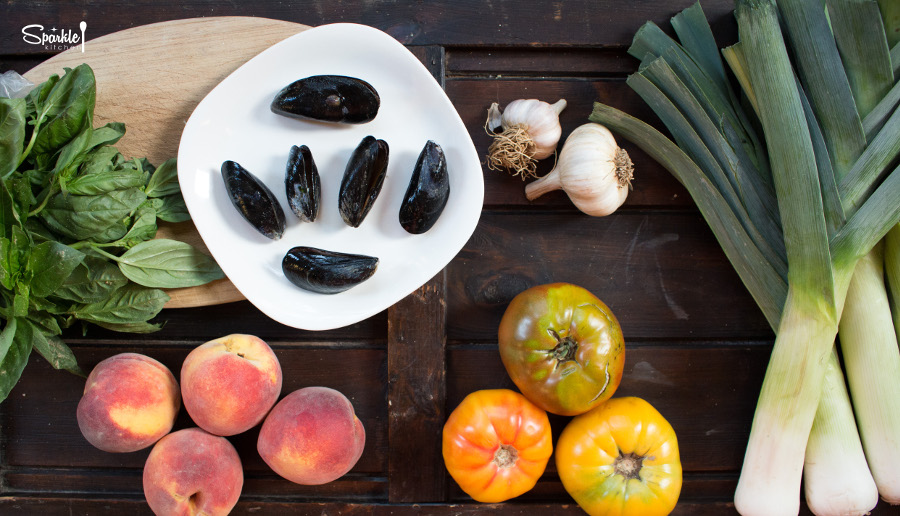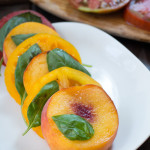 Fresh Peach & Heirloom Tomato Salad
2015-09-15 05:54:35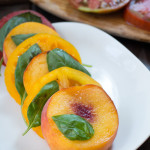 Serves 2
Fresh heirloom tomatoes and seasonal peaches pair perfectly with a little sea salt and extra virgin olive oil.
Ingredients
2 heirloom tomatoes - sliced
2 fresh peaches - sliced
handful of fresh basil
¼ tsp salt
¼ tsp white pepper
1 tbsp extra virgin olive oil
Instructions
Layer the tomatoes and peaches, alternating between the two.
Sprinkle with basil leaves, salt and pepper.
Drizzle olive oil over everything.
Sparkle Kitchen https://sparklekitchen.com/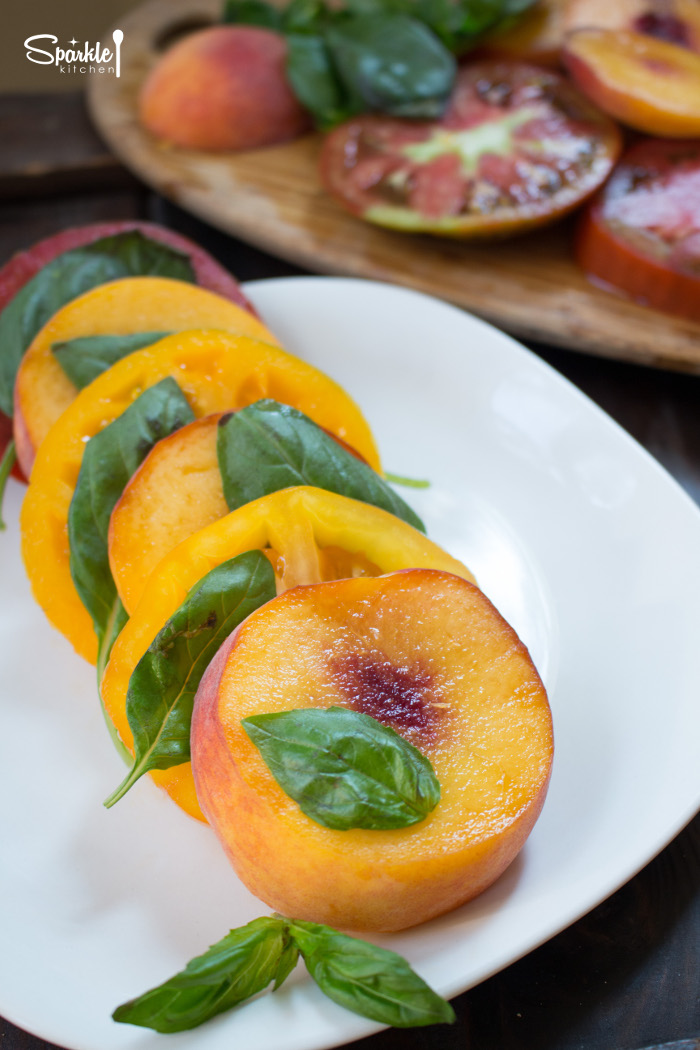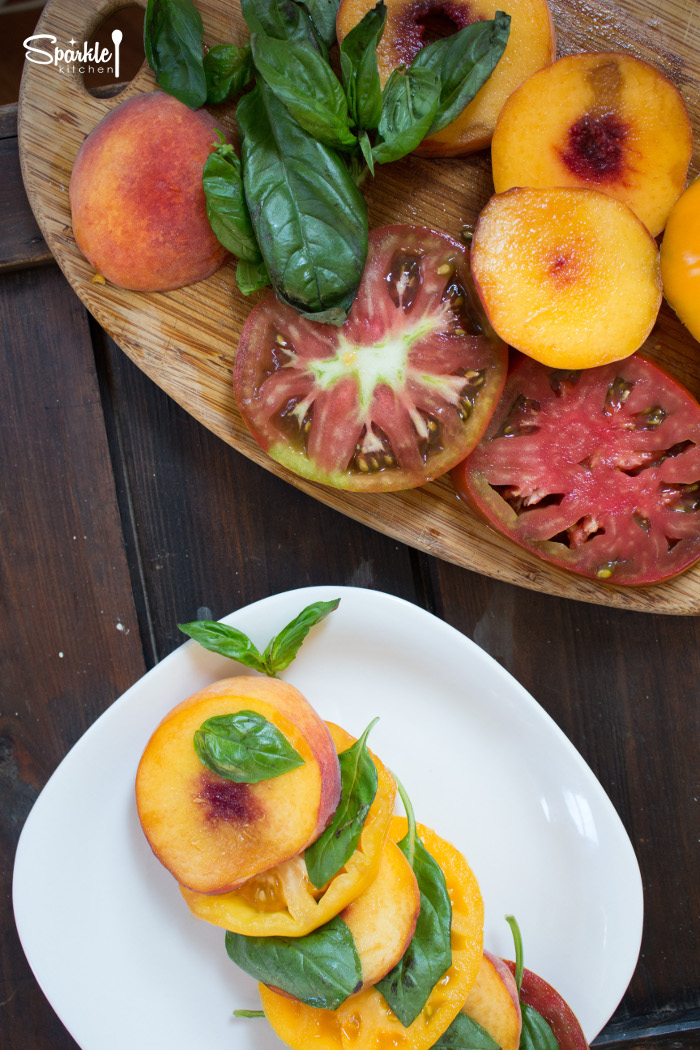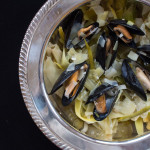 Steamed Mussels with Leeks, Garlic and White Wine
2015-09-15 05:58:25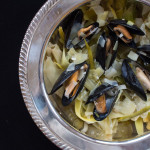 Serves 4
Fresh steamed mussels in a reduced white wine, garlic-leek broth.
Ingredients
3 pounds mussels
3 tablespoons butter or duck fat
2 cups leeks - chopped - 3 leeks (white parts only, finely chopped)
3 tbsp garlic - minced
½ cup water
1 ½ cups white wine
1 tsp salt
½ tsp white pepper
Instructions
Wash the mussels in cool water, removing any exterior dirt. You can remove the stringy mussel beards too by rubbing away with your fingers.
In a large pot, melt butter over medium heat.
Sauté the leeks and garlic for 5 minutes.
Then add the water, wine, salt and pepper.
Add the mussels to the pot, cover and steam for 10 minutes. Give everything a stir half-way through cooking.
When all the mussels have opened, they are done. Season with more salt and pepper to taste and serve immediately.
Sparkle Kitchen https://sparklekitchen.com/