This salad recipe is part of Selva Beat's Farm to Table Challenge. The rules: "Make at least one dish, utilizing only items bought at the farmer's market. Spices and oils excluded, of course."
And that's exactly what I did. You can read more here about how I sourced the freshest produce at the farmers market and check out all the other fabulous recipes here.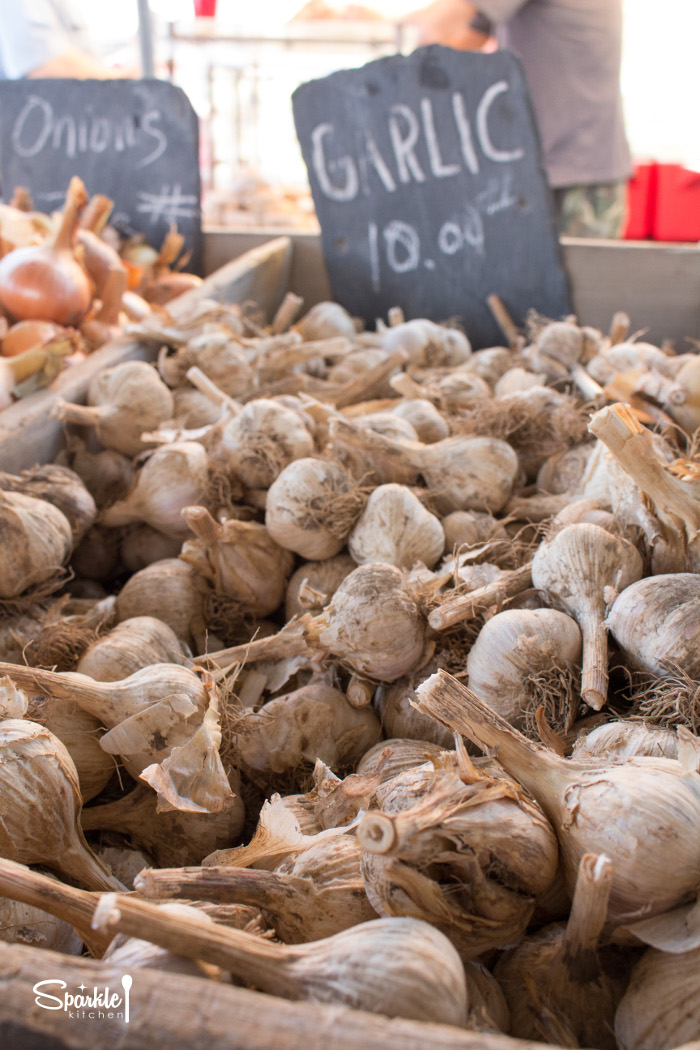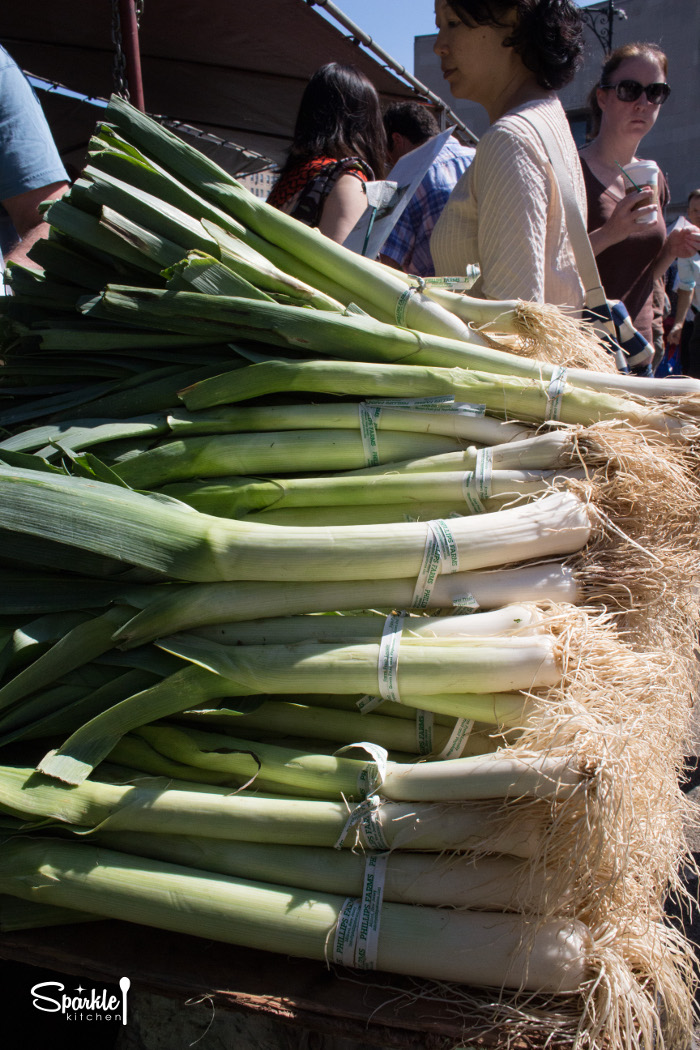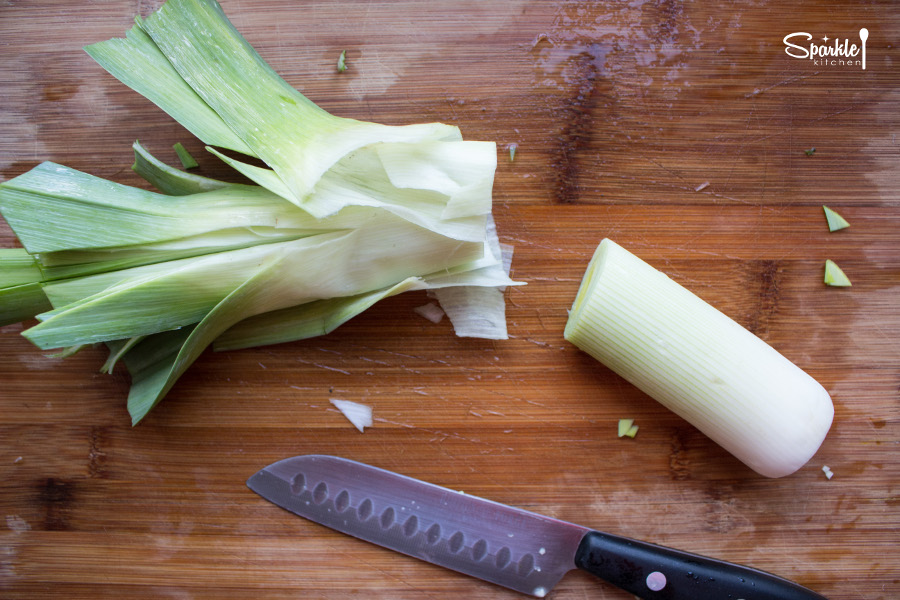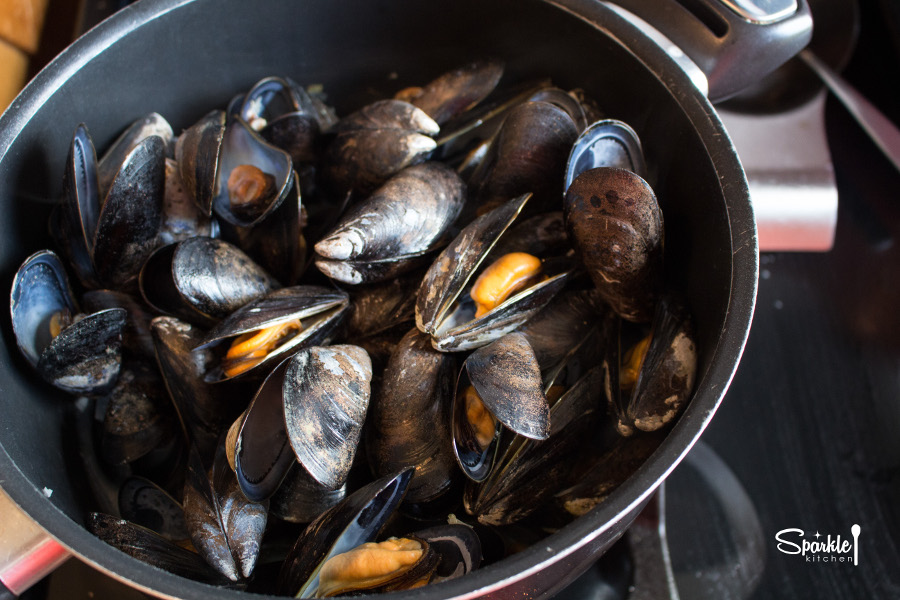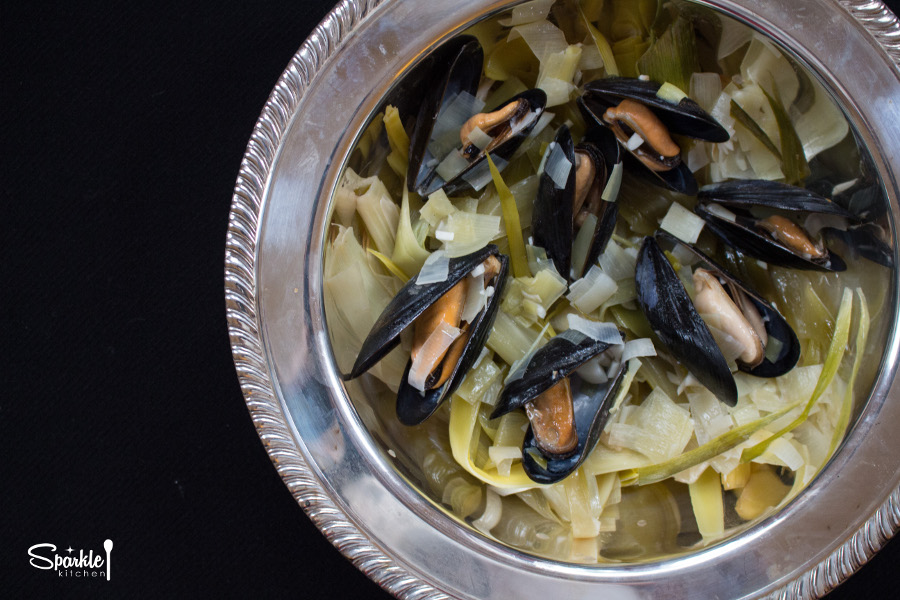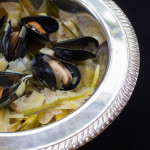 Steamed Mussels with Leeks, Garlic and White Wine
2015-09-25 05:44:03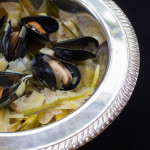 Serves 4
Fresh steamed mussels in a reduced white wine, garlic-leek broth.
Ingredients
3 pounds mussels
3 tablespoons butter or duck fat
2 cups leeks - chopped - 3 leeks (white parts only, finely chopped)
3 tbsp garlic - minced
½ cup water
1 ½ cups white wine
1 tsp salt
½ tsp white pepper
Instructions
Wash the mussels in cool water, removing any exterior dirt. You can remove the stringy mussel beards too by rubbing away with your fingers.
In a large pot, melt butter over medium heat.
Sauté the leeks for 5 minutes.
Then add the garlic, water, wine, salt and pepper.
Add the mussels to the pot, cover and steam for 10 minutes. Give everything a stir half-way through cooking.
When all the mussels have opened, they are done. Season with more salt and pepper to taste and serve immediately.
Sparkle Kitchen https://sparklekitchen.com/