Tired of winter vegetables yet? There is only so much you can do with butternut squash, carrots, potatoes and kale. I'd love to have a fresh tomato right now… In February I begin to long for the diversity that summer will bring.
Until then, we have to make do with what's in season. For the February edition of the Local Eats Project, I got creative with turnips and pears in a one-pot meal.
The broth, wine, onions and garlic all cook down to the most flavorful sauce. Good broth is the secret to making or breaking this meal. Check out this recipe if you're new to the broth world.
The vegetables in this dish are interchangeable so try apples, carrots, rutabagas or any type of potato. Everything in the pot soaks up the flavor of the sauce.
Here are the farmer market ingredients I took home:
6 chicken thighs $11.50 ($5.75 per lb)
2 pears $01.80 ($1.50 per lb)
2 turnips $02.08 ($2.00 per lb)
2 medium onions $02.65 ($3 per lb)
1 bulb garlic $00.10 ($10 per lb)
TOTAL $18.13 (to serve 4 people)
I'd love to see your Local Eats Project recipes! Post the recipe, photos and cost of your meal on your website or any social media site and share the love of local food. #localeatsproject
Enjoy!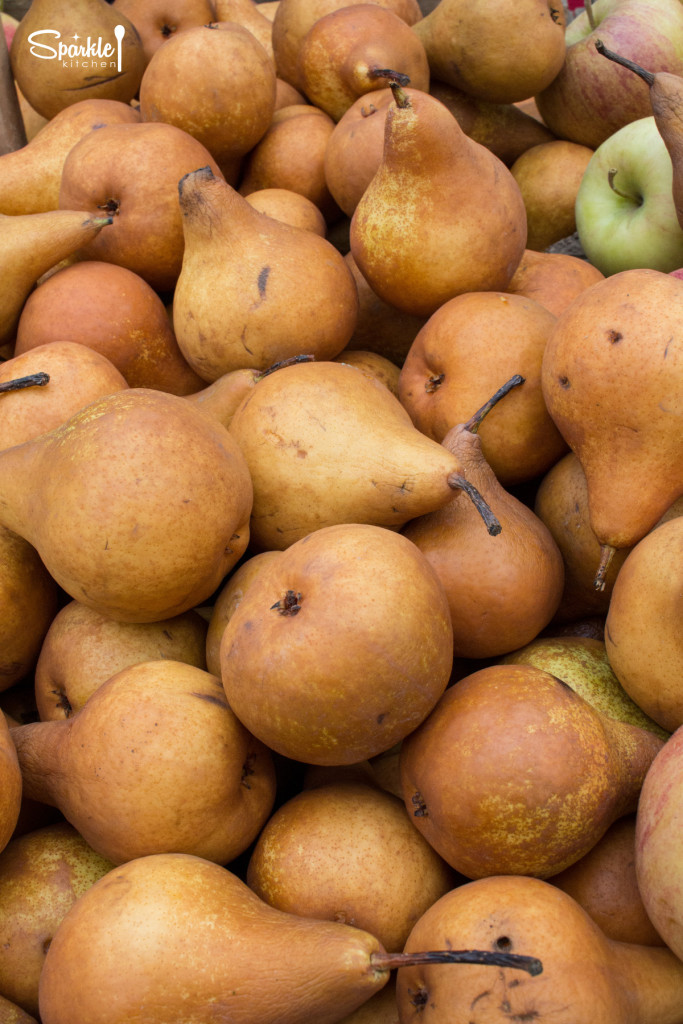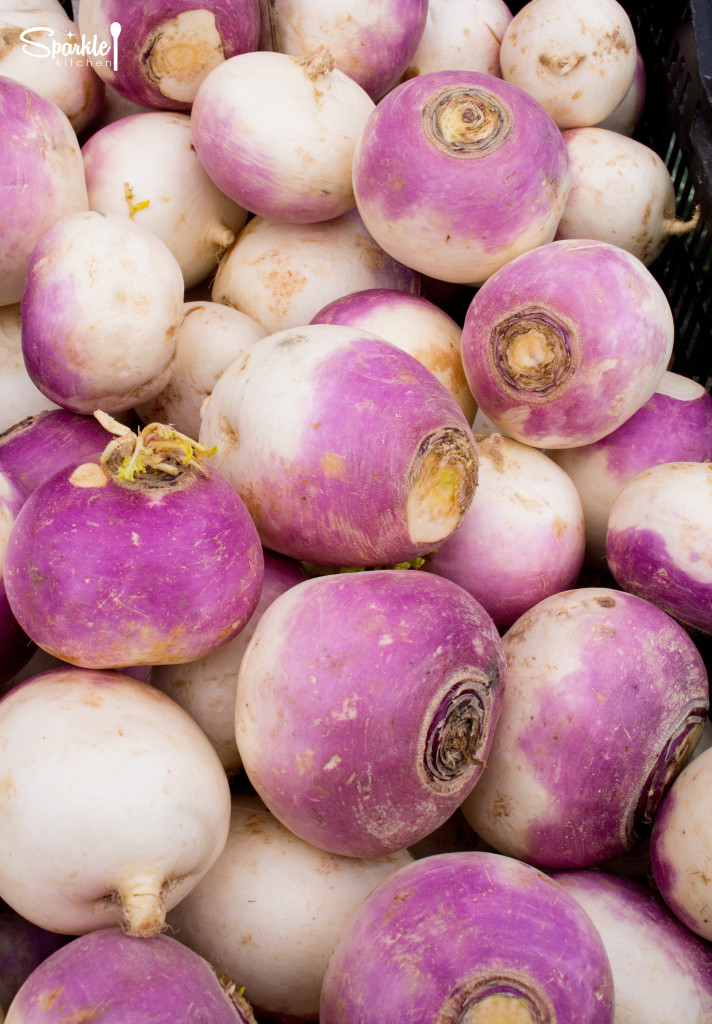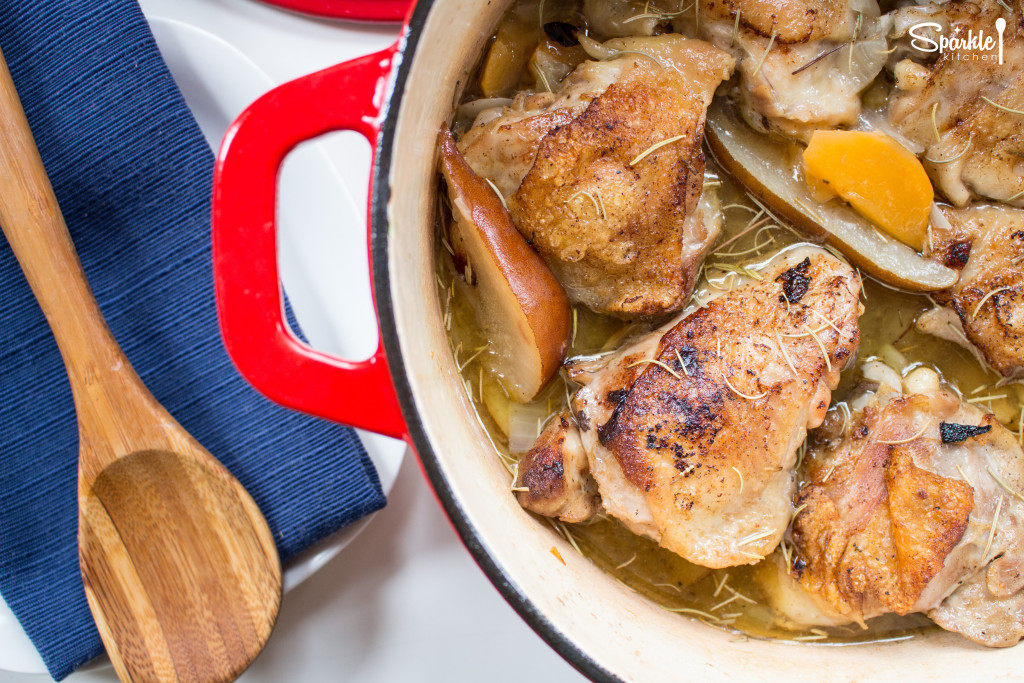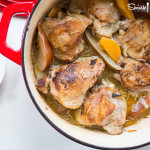 One Pot Chicken with Pears & Turnips
2016-02-22 05:58:43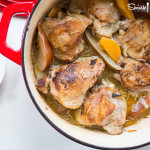 Serves 4
Crispy chicken cooked down into an onion, garlic wine sauce with pears and turnips.
Ingredients
1 tbsp lard
6 skin-on, bone-in chicken thighs
1 ½ tsp salt
1 tsp black pepper
1 ½ cups onion - chopped
1 cup turnip - sliced
3 tbsp garlic - minced
2 pears - sliced
1 cup chicken broth
1 cup water
⅓ cup dry white wine
1 tsp dried rosemary
Instructions
Heat the oven to 350°F.
Season chicken with 1 tsp each of salt and pepper.
Melt lard in a dutch oven over medium heat. Cook the chicken skin side down until just crispy, about 6 minutes. Transfer to a plate.
Sauté onion, turnip and garlic in the same pot for 3 minutes. Sprinkle in ½ teaspoon salt. Add pear, broth, water, wine and rosemary and bring to a boil.
Place the chicken, skin side up, on top of vegetables. Cover pot and cook in the oven for 25 minutes.
Chicken will read 165°F when done.
Sparkle Kitchen https://sparklekitchen.com/